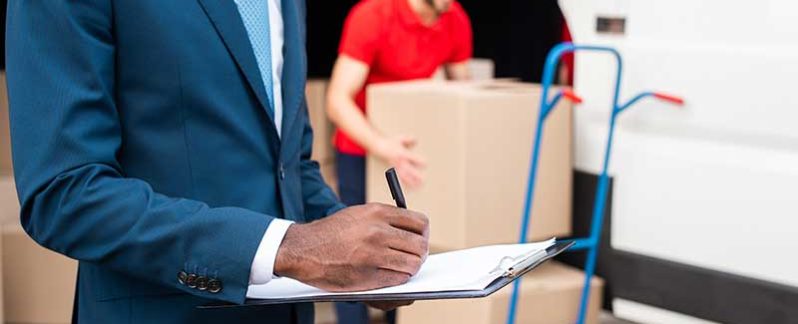 How Commercial Storage Units Benefit Small Businesses
---
November 8, 2020 | Business Storage
Does your business need room to grow, but relocating or locking into an expensive commercial lease sounds unappealing? Commercial storage is a bottom-line-friendly option for all types of businesses.
As a small business owner, we understand your day revolves around attracting customers, innovating new business strategies, and balancing cash flow. But what happens when you're running short on space, remodeling, or relocating?
You can turn to a short-term commercial storage solution and not lose site of your company's goals. Here at Metro, we build state-of-the-art facilities with features our business customers find helpful. Commercial storage units are also a practical option if your business plans on relocating, remodeling, or during emergencies.
To help you determine if a business storage solution is a right move for your business, here are some ways commercial units can benefit your business.
The Benefits of Commercial Storage Units
Reduce Costs
Commercial space is almost always more expensive than renting a small business storage unit. By some estimates, self storage rates offer more than a 50% savings over commercial leases for office, retail, and commercial spaces.
Moreover, there are no long-term leases to sign. Store month-to-month and know you've got the flexibility to downsize your unit for more savings.
There may be a tax benefit too. So be sure to check with your tax accountant, you can determine if renting a commercial storage unit is a tax-deductible business solution for your company.
Easy Access
Drive-up storage units are ideal for commercial storage needs. When you've got large items like restaurant furniture, office equipment, or landscaping tools to store, these outdoor storage units make it easy to load and unload your belongings.
Drive-up storage units allow you to park right at your unit's door, making loading and unloading your items a breeze.
Enjoy 24-Hour Security
Metro Self Storage locations feature 24-hour video surveillance monitoring and key coded access systems in addition to fully fenced perimeters. With more than 45-years of experience in the storage industry, we understand the best storage security systems so that only you and your team members have access.
Open Every Day of the Year
Extended access hours are a standard feature at all Metro Self Storage facilities, with select locations offering 24-hour access. Our customers have access to their storage units 365 days a year.
Additionally, many of our facilities can provide business customers 24-hour access, so please ask your local Metro whenever you need 24-hour business storage access.
Delivery and Package Acceptance
We understand, owning a business demands multi-tasking, and our delivery and package acceptance program is designed with this in mind. As a business customer, you can have inventory and other items shipped directly to your local Metro storage facility.
Businesses that don't have space, are undergoing a remodel or downsizing rely on our friendly storage team to accept packages via shipping and couriers.
Types of Commercial Storage Units
Construction Storage
Construction contractors face the dilemma of ensuring their light equipment and expensive tools are safe from theft. Often storing construction equipment in a truck or garage is risky—especially when going on vacation.
Storage facility security features to look for include ample lighting, electronic gate, 24-hour video surveillance, and an on-site storage manager.
Drive-up storage units are great for seasonal landscaping equipment such as leaf blowers, safety gear, trailers, and lawnmowers.
Pharmaceutical Storage
Pharmaceutical representatives have unique challenges for storing inventory or samples. Hiding samples from public view in a car or home is less than ideal. Drug samples must be stored in a secure and climate-controlled location in compliance with industry regulations.
Medical sales reps utilize secure, climate-controlled commercial units for equipment storage too. As small business owners, renting a secure commercial unit to store dental equipment and orthopedic hardware can certainly help declutter homes and offices.
Paper Document Storage
Essential paper documents and files are still a necessary asset to many types of businesses. Tax accountants, lawyers, and health professionals can utilize commercial units for off-site storage.
Retail Inventory Storage
If your retail stockroom is always at capacity or your restaurant is adapting to changing health laws, self storage is a great option. Why? There are no long-term leases to commit to, which means business owners can rent a commercial unit with the bottom line in mind.
For retailers, your store's selling space can bring in more dollars per square foot when appropriately merchandised. Self storage units are easy to organize with shelves and rolling racks and are, of course, designed to keep boxes of all sizes stored safely.
Vehicle Storage
Parking a large, commercial vehicle during the off-season can be a challenge for seasonal businesses like landscape contractors. Metro locations with parking and RV and boat storage are well-lit, fully fenced facilities with keypad gate access.
Moreover, these storage facilities offer access to your stored vehicle 365-days a year. Speak with your local Metro storage team if you need 24-hour access.
Consider Metro for Your Commercial Storage Needs
As an owner, manager, or entrepreneur, you can count on Metro Self Storage facilities to provide you with clean, secure, and well-lit storage solutions 365 days a year.

Our well-maintained and modern storage facilities offer value, security, and convenience—it is what we call the Metro Advantage. Our goal is to make the choice to store with us a simple one. We take security seriously and as such put you and your belongings first in everything we do.
24-hour recorded video surveillance
Multiple strategically located cameras
Electronic keypad gate access
Unique customer access codes
On-site property managers
Fully fenced perimeters
Ample lighting for evening visits
We invite you to reserve your business storage unit with our free seven-day storage hold and to stop by your nearest Metro Self Storage location to meet with a member of our professional storage team.