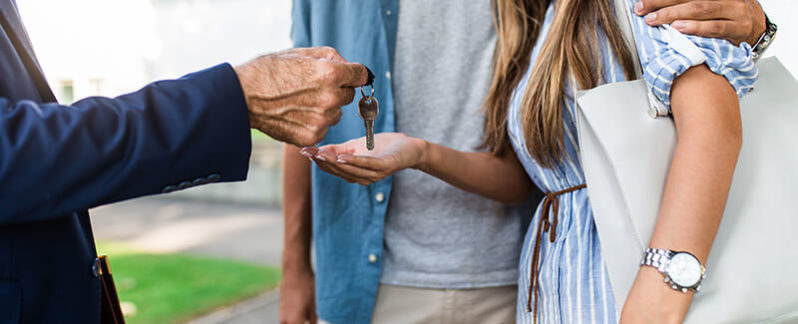 How Real Estate Agents Can Utilize Self Storage to Sell More Homes
---
June 13, 2020 | Storage Tips
Successful real estate agents understand the important psychology behind buying and selling homes – it's always been about selling your client's dream, not just their property. Here's how real estate agents can utilize self storage to sell more homes in any market condition.
Real estate connects all types of people and personalities, and managing expectations and emotions is as challenging as it is rewarding. Two prevailing trends in real estate are buyers searching for homes from the convenience of their smartphones and how sellers are more inclined to utilize staging services to sell their homes faster and for more money.
The goal of home staging is to allow potential buyers to imagine themselves living in it. For some, hiring a professional stager will get the job done with minimal effort on your part. But what if your seller takes a DIY approach to home staging? One way to differentiate your services is to help your home seller stage their home before putting it on the market.
Storing furniture and accessories are just a few of the many reasons why a centrally located storage unit will help you be more proficient and offer better service to your clients.
How Self Storage Benefits Realtors
Storage units come in a wide range of sizes. 5X5 units are the size of an extra closet, while 10X10 can hold the contents of a small home or apartment. Business storage units are even larger and can accommodate large pieces of furniture and home decor accessories and artwork, with plenty of room to move around the space conveniently!
As a realtor, you may decide to remove certain items from a house, so it looks less cluttered, making it look larger and temporarily place those items in your storage unit.
On the flip side, you may choose to invest in some trendy home accessory items on the cheap from TJ Maxx or Home Goods stores and bring these out of your storage unit to jazz up a house making it more appealing to potential home buyers.
Staging is Important when Selling a Home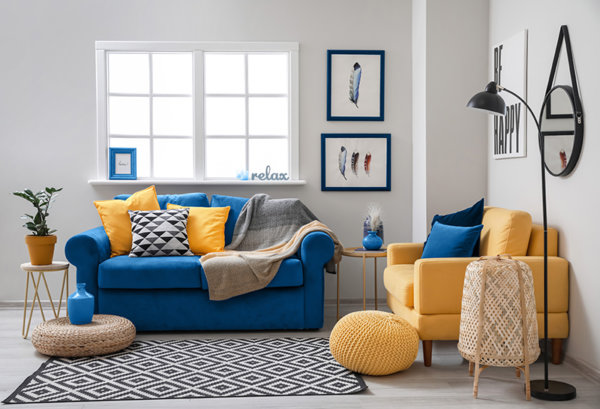 A survey by the National Association of Realtors revealed that 83% of buyer's agents said, "Staging a home made it easier for the buyer to visualize the property as a future home." Additionally, roughly 25% of buyers agents stated that staged homes sell for anywhere from one to five percent more than their non-staged counterparts.
However, it's hard to stage a home without storing the personal items and furniture that will need to be removed. By providing your clients with a place to temporarily store their clutter and extra furniture, you're offering a value-added service. They'll surely appreciate it.
Declutter and Depersonalize
For many of us, clutter becomes invisible after a while. For example, in my house, we've come to accept a corner of the kitchen island where I pile all my stuff to various degrees of height.
When you declutter, potential buyers won't be distracted with family photos and other highly personal items, unusual decor, or piles of clutter on surfaces. The kitchen and bathrooms should look beautiful, feel welcoming, and smell sparkling clean.
Store Signage and Sandwich Boards
There are different types of signs that realtors use to promote their business and listings. From "For Sale" signs and "Open House" signs to directional signs, signage can take up a great deal of space.
Real estate signs are also the public's first impression of your business alongside your listing's curb appeal, making it essential to keep signage in a presentable condition.
Selling Homes is a Visual Art
In today's world, homebuyers are already shopping for their next home on sites like Zillow or Trulia before meeting with you for the first time. Keep in mind, that the popularity of home improvement shows like the every popular "Property Brothers" or "Fixer Upper" might influence your buyer's expectations too.
Take Customer Service to a New Level
At the end of the day, excellent people skills and customer service leads to customer loyalty. Building strong relationships with your sellers and buyers inspires clients to buy and sell their homes with you throughout all of their life transitions.
Great real estate agents try to support their clients in any way they can. And one of the ways you can differentiate your services is to have a self storage unit at your disposal. You can also utilize for both your business and your clients.
Discover Metro's Family of Clean, Friendly, and Reliable Storage Facilities
Your local storage team at Metro Self Storage is a great resource for answers about how self storage works and can offer tips for choosing the right-sized unit for your needs. For more information, please visit https://www.metrostorage.com
You can count on the professional storage team at your neighborhood Metro Self Storage location. If you're in need of a business storage unit, we understand you want to be certain your belongings are secure, which is why we offer state-of-the-art security features such as keypad gate access, fully fenced perimeters, 24-hour video surveillance, and ample lighting.
With more than 45-years of storage experience and convenient locations in more than 14 states, Metro Self Storage is poised to be the top choice for self-storage near you.