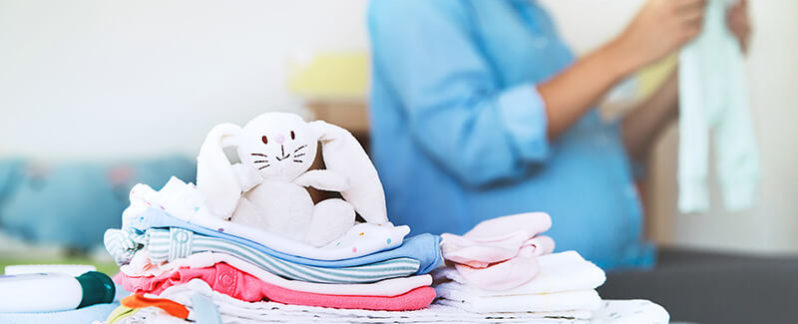 How to Prepare a Tiny Apartment or Home for Your First Baby
---
June 20, 2020 | Family Life
If you are in the first time mom's club, you've already got a mile-long list of things to do, buy or borrow for a new baby. Even though preparing for your newborn baby for your small apartment or house may seem like it goes on forever, with a little determination and a lot of organization here's how to be ready before your baby arrives.
Practice simplifying your routines before the baby comes. Even if you have a dog or cat that you love like a child, bringing a new baby home compares to nothing you've ever experienced. Life is about to change as you embarking on the new, incredible adventure of parenthood.
The more you can simplify your routine, the easier it will be to devote 100% of your attention to your newest member of the family while you get in the groove of being an awesome parent. For example, if you usually shop ad hoc every day or plan meals at the last minute, get in the habit of planning several meals ahead of time with fewer trips to the grocery store.
Declutter Your Home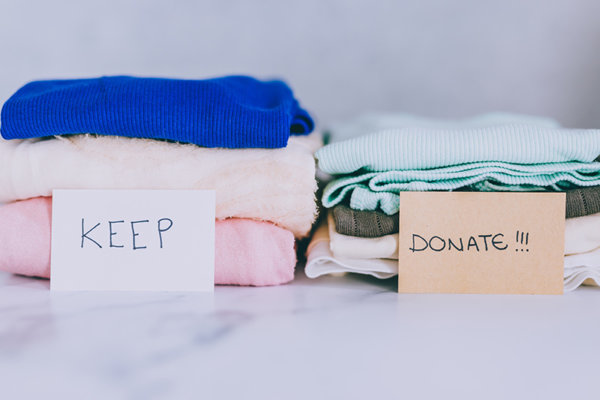 Keeping your living room, kitchen, bathrooms, and bedrooms organized and clutter-free is the key to bringing more joy (and sanity!) into your life according to organizational master, Marie Kondo. Before you bring your new baby home, declutter all of your rooms and closets. Separate items in each room into four categories— donate, sell, give away, or trash. "Sometimes you just can't (or shouldn't) get rid of your stuff," says Erica Loop on the Brit + Co blog.
She recommends renting a storage unit for outdoor recreational things like skis that you might not use this winter or hard-to-replace wood furniture that is totally usable in the future. "Instead of trashing them, giving them away, or selling them, save them in a storage unit. Out of sight, out of mind… that is until you need them," says Loop.
Don't forget the importance of reorganizing after getting rid of things. Rethink your kitchen storage by getting rid of duplicates and looking for ways to better organize things. You'll be pleasantly surprised by how space you suddenly have for baby's bottles and stuff.
Freeze Meals Before Baby Arrives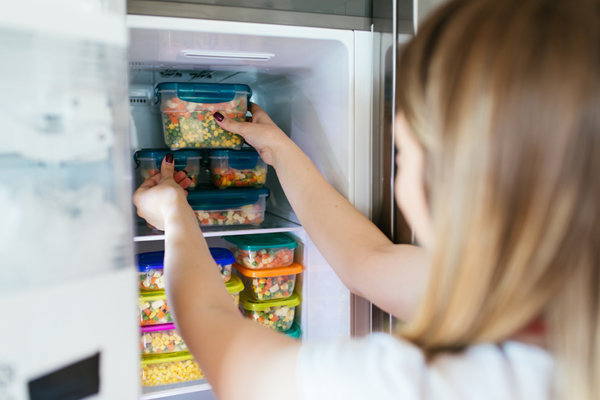 After the baby is born, you're going to be exhausted, so why not plan ahead with some homemade and healthful freezer meals? Your pocketbook will thank you for it and so will your mind and body. Combined with an occasional Door Dash or Uber Eats deliveries, having a homemade dinner at-the-ready in between cooking will be something you genuinely appreciate.
Blogger and full-time mom of four, Ashleigh Evan's, said the best advice she ever got before giving birth to her twins, was to make freezer meals ahead of time. "Aside from freezer meals, there are some items you should make sure you have in the pantry," says Evans. "I like to keep a basket in our room filled with granola bars and dried fruit for quick snacks during nighttime nursing sessions."
Use Collapsible Baby Gear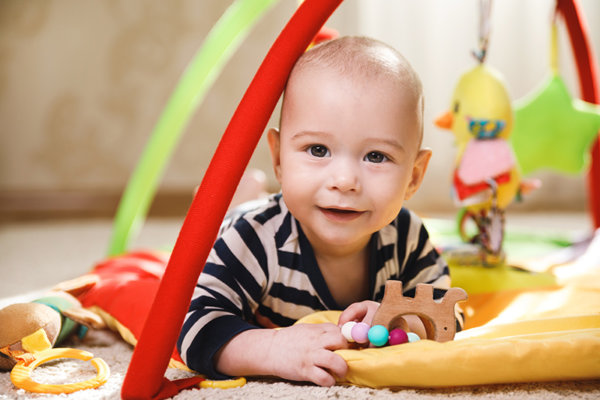 Once the new baby arrives, their necessities can quickly take over space in a small apartment. Your baby's crib, bath, swing, floor gym, and highchair are all space-gobbling pieces but must-haves to keep your little one comfortable and happy.
However, when the baby gear is not in use, these items become space-eating giants that leave little room for baby and mom to play. Thanks to new materials technology, manufacturers are meeting the needs of new parents living in small spaces.
New product designs trending right now are collapsible bathtubs for babies, swings, floor mats, and play gyms. Baby folding bathtubs designed to store easily save room in your home without compromising the full-size tub for your first baby. In-sink baby bathtubs are a good option for small spaces as there are little inflatable tubs and those designed for use in showers.
So whenever possible, choose collapsible items, including strollers, high chairs, and swings. Of course, you'll want to check Consumer Reports or other reputable buying guides for safety reports as well as unbiased pros and cons to a specific piece of gear.
Reimagine Your Storage Solutions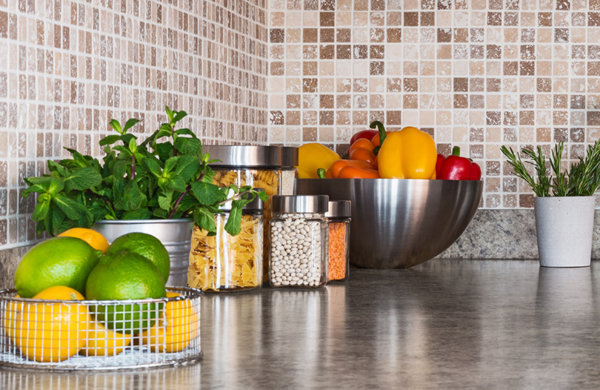 Babies are small, and so is their stuff! Pick up baskets and crates for storage at thrift stores for less money than buying brand new. Your kitchen storage containers might be the right size for little baby gear too. Utilize space on top of dressers or bookshelves to store baby clothes and accessories.
Jars come in all shapes and sizes. Repurposed pasta and pickle jars or set of Mason jars used for canning, can come in handy for hair bows and headbands, baby socks and shoes, rattles, other small items. Smaller jars can also keep Q-tips and cotton balls neat and tidy.
Organizing the kitchen with glass or plastic storage jars, baskets, and small planters with fresh herbs ahead of time will make meal preparation a little less stressful and a lot more enjoyable.
Once you have the nursery done, your home decluttered and organized, and the hospital bags packed, you'll be ready!