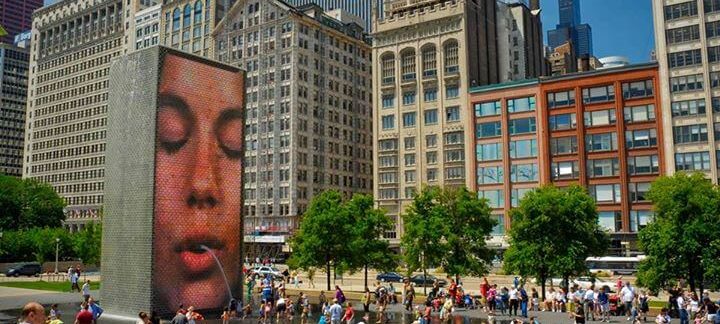 Moving Guide: Living in Chicago on a Budget
---
May 31, 2020 | Your Local Metro
There are many reasons why relocating to a vibrant city like Chicago will breathe a unique sense of excitement into your life. But living in Chicago on a budget will come with tradeoffs. So for some, giving up a traditional apartment for one of Chicago's micro-units might be the answer. Here are the unique types of housing options available in the big city to help guide you.
The Windy City is made up 77 formally designated neighborhoods. Finding a budget-friendly Chicago neighborhood will, of course, depend on several factors like how much money you have to spend on rent.
We've got you covered from moving costs to the cost of living in Chi-Town and practical moving tips. So with a little grit and determination let your relocation adventure begin!
Types of Housing in Chicago
Chicago has a long and rich history that is reflected in the architecture of its homes. Many of which were brought to the city by the immigrants who settled here.
Today, the city's skyline is dominated by towering buildings that on some days, disappear into the clouds. Nestled amongst these towering giants are a myriad of housing types like mid-rise condos, single-family cottages, townhomes, and flats. It is possible to find your next home on a budget in Chicago. All you need is a little grit and determination.
HIGH-RISE BUILDINGS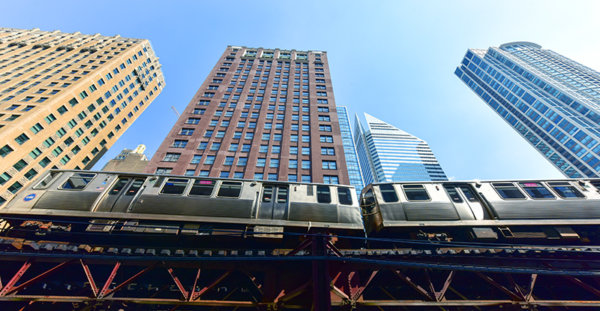 When looking for a place to live, it's easy to be drawn to the downtown area of any big city. Notably, in Chicago, where the bold architecture is the feast for the eyes and the numerous museums, parks, and Navy Pier could keep you occupied for days on end.
While buying a home is "reasonable" compared to other cities in America, the median monthly Chicago rent for a one-bedroom apartment can set you back $1,000 a month. Search in neighborhoods like Uptown that will put you close to communities like Lakeview, Wrigleyville, and Andersonville without having to shell out a ton of cash.
You'll have excellent access to Lake Michigan and the beautiful Lincoln Park, where you can visit a zoo, history museum, and conservatory and more on the weekend.
MID-RISE CONDOS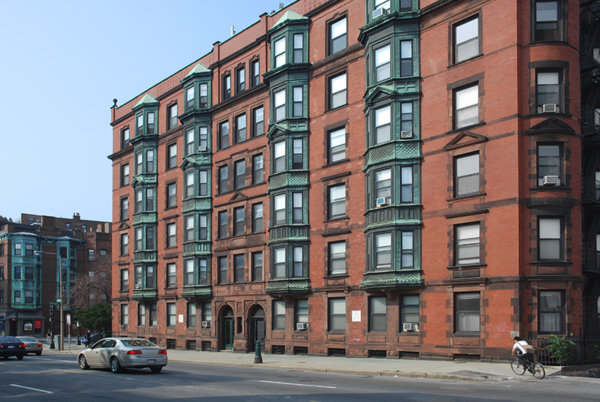 In the urban and suburban world of apartment hunting, mid-rise buildings provide big-city living without the dizzying heights associated with high-rise apartment buildings. Or the expenses related to living in modern, multi-family housing. Mid-rise apartments, by definition, are between 4 and 6 stories tall and less than seven stories tall. Even so, anything under 20-stories high in Chicago will feel like a mid-rise building.
While mid-rise condos and apartments for rent offer residents more intimacy, there are fewer bells and whistles than their amenity-rich cousins. Because mid-rise buildings are a niche and more costly to build, the newer developments in West Loop, River West, and River North will be out of reach for many budgets.
Thankfully, mid-rise buildings are easy to spot against the backdrop of skyscrapers. Start your search in South Loop that combines urban living with cultural flavor and numerous mid-rise housing options. If you strike out there try Chicago's Lakeview, Wrigleyville, Lincoln Park, Ravenswood, Andersonville, and Lincoln Square neighborhoods.
CHICAGO'S MICRO-UNITS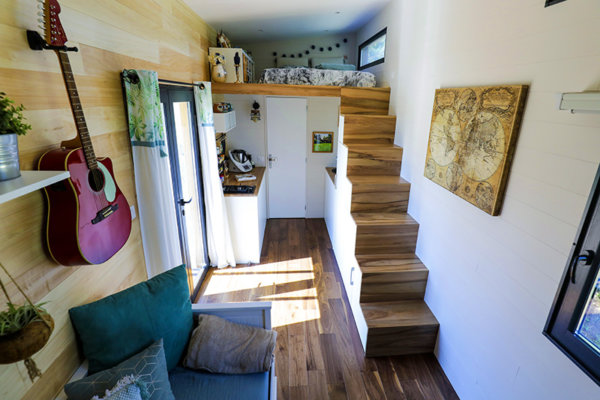 Chicago developers have coined the term "micro-unit" to describe even smaller living spaces than studio apartments, ranging from 450 to 750 square feet. But you can think of living in 300 square can be a fun challenge!
In a big city like Chicago, you might justify living in a micro-unit so you can justify eating out more, going to comedy clubs and theater several times a month, or moving so close to your office you can bike or walk to work. Besides, you can always put your extra belongings in self storage while trying out this little (no pun intended) experiment.
More seriously, millions of Americans are turning to tiny house living for numerous reasons ranging from environmental and minimalist movements to yes, affordable housing to keep a roof over one's head. Traveling abroad is another reason to live tiny at home.
Even though living in a tiny apartment or Chicago micro-unit means no more junk drawer and won't be able to hoard toilet paper, you can focus on the lifestyle living in this big, beautiful city has to offer.
TOWNHOUSES
The biggest draw to living in a townhome is they offer a single-family neighborhood feel for less money and sometimes are even walking distance to city amenities. While you'll pay HOA (Homeowners Association Fees), you won't have any maintenance responsibilities either. And with Chicago winters dropping an average of 35 inches of snow, that's a nice perk.
Living in a townhome means sharing at least one but most likely two walls with your neighbors. If you're a first-time homebuyer, a townhouse is usually considered an affordable entry point in bigger cities like Chicago. These homes are great options for small families, empty nesters, and young professionals.
SINGLE-FAMILY HOMES
According to a report from the National Association of Realtors, the median price of a Chicago home in Cook County is $266,000. As with any major metropolitan city, when you find a single-family home be prepared to make sacrifices. Like a big yard or to roll up your sleeves for some DIY home improvement projects.
The pride of owning a single-family home promises more space than apartments and condos and you won't be sharing any walls with your neighbors even if the houses abut their neighbors. Graystone homes get their namesake from their limestone facades (not cinderblock). Another perk of buying a single-family home in Chicago is that they sometimes have attached garages and generally don't require any HOA dues.
Single-family homes in a myriad of architectural styles can be found in several neighborhoods including Lakeview, Graceland West, Ravenswood, Andersonville, and Rogers Park. For more upscale homes in higher price ranges, the Gold Coast and River North neighborhoods are a good place to start. Which would be more affordable if you're buying a home with another couple or family member.
Chicago Suburbs Versus Life in a Big City
There are pros and cons to living in a big city versus the suburbs. Historically and nationally—whether it be the Minnesota suburbs or small towns outside of Houston—families with young children typically move away from city centers to outlying suburbs. Everything costs less in the 'burbs. Smaller cities and towns offer a quiet, slower-paced life, higher school ratings, and a safer sense of well-being.
Even so, plenty of young families with kiddos decide to brave city life and do so with style, attitude, and creativity. Chicago offers plenty of family-friendly outings from Navy Pier and the Lincoln Park Zoo to some of the world's most gorgeous libraries. A prevailing trend in Chicago real estate is that people are looking more at neighborhoods and locations with less focus on square feet and finishes.
If the suburbs are right for you, keep in mind that you can catch a fast-moving Metra train or Pace suburban from numerous cities in Illinois. So whether you want to live work, play, or all of the above near the city center or live in a suburb, you can get to anywhere in Chicago on time and on a dime with the public transit system.