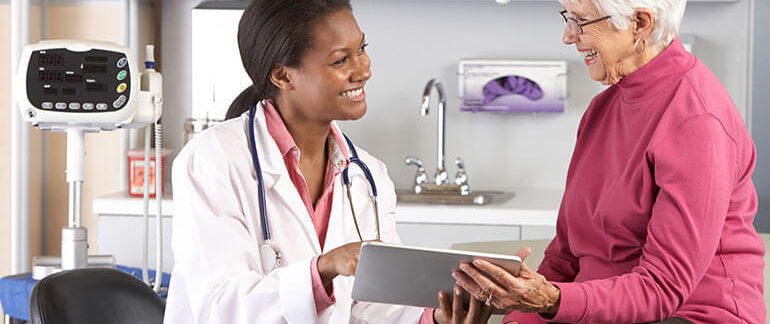 Important Records and Patient Medical Files Storage
---
March 3, 2019 | Business Storage
Medical records are crucial to managing our health. Many of us take them for granted but part of being a medical professional is understanding how to store healthcare files—both in the short- and long-term.
Medical records are required to bill insurance companies and they also play a role when unplanned things happen in a person's life.
It's no understatement to say that medical records storage plays an important role in all of our lives. Whether we move to a new town, change physicians, or see a new healthcare provider, it's imperative our medical records are with us.
Storage Options
Patient medical file storage is two-fold meaning doctor's offices are required by law to properly store, backup, and maintain medical files. Patients need to safely store copies of all medical records (and other important documents) they may have requested from their doctor.
Should I store copies of my important documents in my office? Many of us store copies of the medical files we've requested throughout our lives in our homes. We also keep our personal financial documents in home filing systems and business offices.
If you think about it, we also keep other valuable and precious things in our homes. Why should medical records be different? Where to store important records and files is an individual decision everyone makes for themselves.
Nobody would argue, with all the news about fires and flooding, it can be scary to think about a natural disaster destroying everything we own. So it really comes down to where you live and what you're comfortable doing—you're going to be the best judge.
That being said, it's easy to run out of space to store items like tax and medical records, business paperwork, and seasonal things like holiday decorations.
If a big black metal filing cabinet doesn't fit into your home, places like IKEA and Pottery Barn offer aesthetically pleasing options. Still, you may feel more comfortable knowing your items are securely stored offsite. If that's the case then a top-notch, well-regarded storage facility may be the right choice for you.
Medical records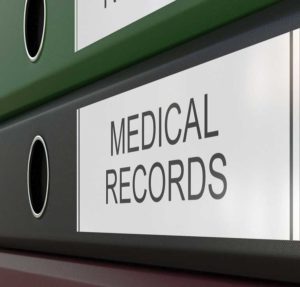 The role of healthcare information management has become an industry. And, even amongst healthcare management professionals, there is often considerable confusion as to who has ownership over an original copy of a medical record: the physician or the patient? I don't know about you, but I would vote patient!
However, the physician is creating, documenting, and storing every patient's medical records. It's easy to see how over time, say decades of medical practice, that would become a herculean task.
So who actually owns your medical records? According to the online healthcare exchange, MediCopy the doctor who created it and the facility, (i.e., hospital or medical office) in which the record was created.
This means that whether or not your doctor moves out of state or to another healthcare group, your medical records stay with the facility where they originated.
However, and here is where it gets tricky; the information gathered within the original medical record is owned by you, the patient. This explains why patients are allowed to obtain copies of their medical records, but not the original documents.
At the end of the day, all that matters is that your original medical records are safeguarded from loss, damage, modification, and unauthorized use. "A patient's medical file is considered a legal document and may not be removed from the facility's premises without a court order," says the Medicopy website.
HIPAA Privacy Rule
Although the primary medical records are the property of the physician's office where it was created, patients are allowed to "inspect, review and receive a copy of your medical records and billing records"held by health plans and healthcare providers covered by the HIPAA Privacy Rule.
A healthcare professional such as a doctor, dentist, surgeon, or dermatologist cannot deny patients copies of their medical records, even if a patient has not yet paid for the services rendered. However, the healthcare provider is allowed to charge the patient fees for copying and mailing his or her medical records.
Fees for services like these are usually not exorbitant may make it difficult for the most vulnerable patients living below the poverty line.
HIPAA not only allows your doctor to give a copy of your medical records directly to you, but it also requires it. In most cases, the copy must be provided to you within 30 days.
Obtaining copies of your medical records will vary by state and are typically following a statute in place by that particular state's legislation. To view the fees in place for each state, follow this link: Medical Record Copying Fees.
Here is an example of what the state of Illinois charges to obtain a copy of your medical records:
Illinois
Search Fee: $27.91
Pages 1 – 25 : $1.05 per page
Pages 26 – 50 : $0.70 per page
Pages 50+ : $0.35 per page
Microfilm or other media : $1.74 per page
Find out what your state law says about charges associated with obtaining copies of your or your child's medical records here.
Keep in mind your options, whether you are looking for an off-site storage solution for your files and records, or want to organize your home office.
Medical Records Storage
Are you looking for a modern approach to self storage? You can count on Metro Self Storage facilities to provide you with clean, secure, and well-lit storage solutions 365 days a year. Our well-maintained and modern storage facilities offer value, security, and convenience—it is what we call the Metro Advantage.
Our goal is to make the choice to store with us a simple one. We take security seriously and as such put you and your belongings first in everything we do.
24-Hour Recorded Video Surveillance
Multiple Strategically Located Cameras
Electronic Keypad Gate Access
Unique Customer Access Codes
Resident Property Managers
Fully Fenced Perimeters
Ample Lighting for Evening Visits
We invite you to reserve your business storage unit with our free seven-day storage hold and to stop by your nearest Metro Self Storage location to meet with a member of our professional storage team.