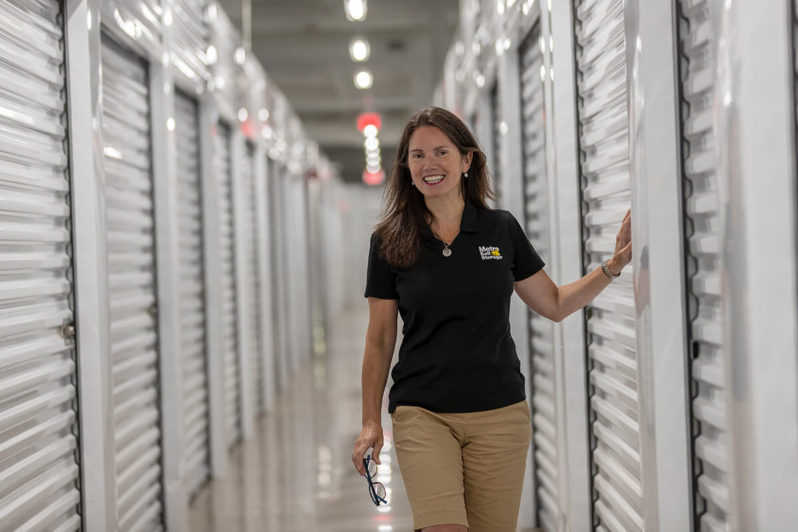 Metro Self Storage Employee Wins Industry 2020 Manager of the Year Award 
---
October 5, 2020 | Your Local Metro
LAKE FOREST, ILL. (PRWEB) OCTOBER 03, 2020 – Metro Storage LLC announced Dierdre Picchietti, Property Manager at the Metro Self Storage in Deerfield, Illinois, was selected as the 2020 Manager of the Year by Mini-Storage Messenger. Picchietti was chosen from a talented group of self-storage managers throughout the country, for her superb customer service, outstanding attitude, and creative marketing strategies.
Hired in 2017, Picchietti was promoted to the position of Property Manager of Metro's 75,000 square foot Deerfield/Bannockburn, Illinois, location in 2018.
"Dierdre's impact was quickly felt when she took over the Deerfield store," says Marc Harris, Vice President of Operations for Metro Storage LLC. "The newer store was still in lease-up mode and storage occupancy jumped 23 percent her first year, hitting a high of over 95 percent!"
Harris says that Picchietti also increased the store's operating income by 26.5% through her "excellent facility management, dedication to customer service, and a commitment to excellence."
Before joining Metro Self Storage, Picchietti spent 20 years working for a family-owned packing and moving company in Illinois. When that company was sold, she applied for a storage consultant position in 2017, saying, "I wanted to use my skills to work for a good company."
Picchietti is open about sharing her best ideas with other Metro Self Storage property managers and is always willing to step up and help others at the company. "As a consistent top performer in a company-wide sales and pricing initiative, she was selected as a panel member in a live, company-wide training forum where she shared her best practices and techniques for success," says Harris.
About Metro Storage LLC
Metro Storage LLC is a privately owned, fully integrated, international self-storage company specializing in the development, construction, acquisition, and management of self-storage facilities in the USA and Central America. Metro operates under the trademark "Metro Self Storage" in the US, and is one of the top 10 largest owner/operators of self-storage facilities in the United States with over 140 stores covering 14 states. Metro Storage International (MSI) has an affiliate/partner in Central America, which operates under the trade name "Mr. Bodeguitas" and is Central America's leading self-storage operator with locations throughout Guatemala, El Salvador, and Costa Rica. More information about the firm is available at www.metrostorage.com.