Moving to Randolph, NJ? Here's What You Need to Know
---
October 18, 2020 | Moving
Are you considering leaving the Big Apple and moving to the 'burbs? If so, you'll want to consider NYC suburb, Randolph, New Jersey. A small town with the slogan, "Where Life is Worth Living," is certainly worth checking out!
Whether you love the big city, the mountains, or both Randolph is in the heart of New Jersey. Less than an hour from the mountains and only 32-miles outside NYC makes this New York City suburb a desirable place to live for many.
There are several factors considered in selecting the best suburbs. These include job growth, a high percentage of homeownership, good schools, easy access to the outdoors, a thriving local business and shopping community, and overall safety.
So if you're considering moving to anywhere near New York, here's why you'll want to consider moving to Randolph, NJ.
A Little About Randolph, NJ Township
Randolph enjoys accolades and awards from far and wide. Forbes Magazine ranks Randolph, New Jersey as the "6th Best Place to Raise a Family", and this quaint town scores high in Coldwell Banker edition of "Best Places to Live in New Jersey for Booming Suburbs."
Moreover, Niche.com ranked Randolph amongst the Top 50 in its 2019 rankings of the "Best Places to Live" in New Jersey. Other highly rated towns in New Jersey include Bridgewater, Bernards Township, and Hillsborough Township.
Today, residents reporting on the real estate site, Niche.com appreciate Randolph, NJ, as a place where it's easy to thrive. There are plenty of open spaces, trails, and parks due to long-standing active land conservation efforts. Additionally, excellent schools make it an ideal place to raise a family.
Where is Randolph, New Jersey
About an hour away from everything! Randolph is located in Morris County, about 42-miles outside of Manhattan and New York City. Commuters enjoy easy access to the Dover Train Station located three miles to the north.
When winter rolls around, snow-loving residents escape to Mountain Creek ski resort for affordable family fun. When business and vacation travel resumes, the Newark International Airport is relatively nearby—about a 36-minute commute to the Southeast without traffic.
So to sum it up, this small town is about an hour from skiing and the beach, and less than an hour from the best city in the world, New York City.
The Best Time of Year to Move to Randolph, NJ
The weather in New Jersey is influenced by its proximity to the Atlantic Ocean, which means it is a humid subtropical climate. Even so, it also snows—a lot! In December and January, snowfall is heavy, with an occasional blizzard.
As a result, the ideal time to move to a new home in Randolph is April through August. While it is relatively dry April through June with a low occurrence of rainstorms, July and August can be very humid.
Moving during the summer heat, even if it is muggy, is usually preferred over a winter move when slipping on the ice or a back injury can be a hazard.
Average Winter Low: January low is 17 degrees.
Rain: Averages of 53-inches of rainfall per year.
Average Summer High: Around 83 degrees in July.
If you love the snow, then winter will be a treat. There are nearby ski resorts with plenty of adventure and fun options to choose from.
Cost of Living in Randolph, NJ
Because it's in the New York-Newark-Jersey City Metro Area, the cost of living in Randolph is higher than comparable small towns. One of the most fantastic perks of living here is the location in addition to friendly people and businesses.
According to Zillow, the median home value in Randolph, NJ is $518,071, with a projected forecast of a more than 6% increase. It's worth noting that this is considerably higher than in most towns across America.
If you're worried about the biting cold New Jersey winters, renting before buying a home may be advisable. The average Randolph, NJ 1-bedroom apartment, is currently $1,515. Studio apartments rarely come on the market. Three and four-bedroom apartments start at $2,500 and go up from there.
Like any city, the main expense is going to your mortgage or rent. But what about the other living costs such as groceries, utilities, and transportation? All of these expenses run considerably higher than the national average but still lower than New York City.
Large Parks in Randolph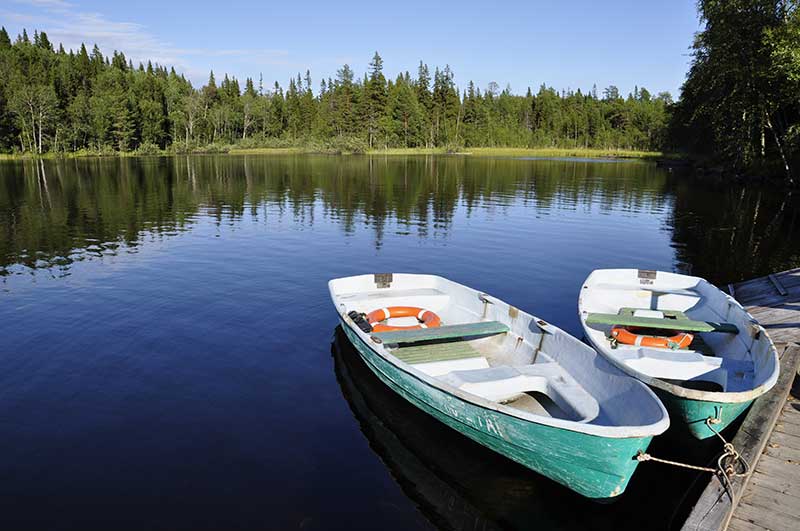 The town's motto, "Where Life is Worth Living," appeals to employers and employees from nearby Manhattan. It's equally attractive to those working from home, thanks to the abundance of outdoor recreational opportunities.
Sixteen miles of trails weaving throughout the city connect parks, schools, and neighborhoods that offer spectacular access to preserved woodlands and fields. The Township has invested in a municipal park system looked upon as one of the best in the region.
Here are a few of the larger parks that make this Township a favorite NYC suburb:
Brundage Park Recreation Complex (232 acres)
Facilities include six lighted tennis courts, four lighted softball fields, two lighted basketball courts, a tennis practice wall, a Skate Park, a 4-mile paved walking and jogging trail, and more!
Freedom Park (172 acres)
Once part of the Brundage family estate, Freedom Park offers7 athletic fields, including 2 used for football and lacrosse, and including 2 baseball fields with lights, the park also features a picnic pavilion, walking and biking trails, sand volleyball court, and a large playground area.
Randolph Park (41 acres)
The main attraction at this active recreation area is Randolph Lake, where you can fish, canoe, swim, and kayak. The Township's recreation department recommends getting a Randolph Lake membership to save money visiting the fee-based beach.
Hidden Valley Park (51 acres)
Hidden Valley Park's rural setting includes gently rolling hills, a pond, and walking trails.
Combs Hollow and Clyde Potts Open Space
These two parks comprise a total of 251 acres of beautiful forest lands and meadows. Randolph's trail system traverses the properties. You'll find trailhead locations on Combs Hollow, Old Brookside, and Dolly Bridge roads.
Education in Randolph, NJ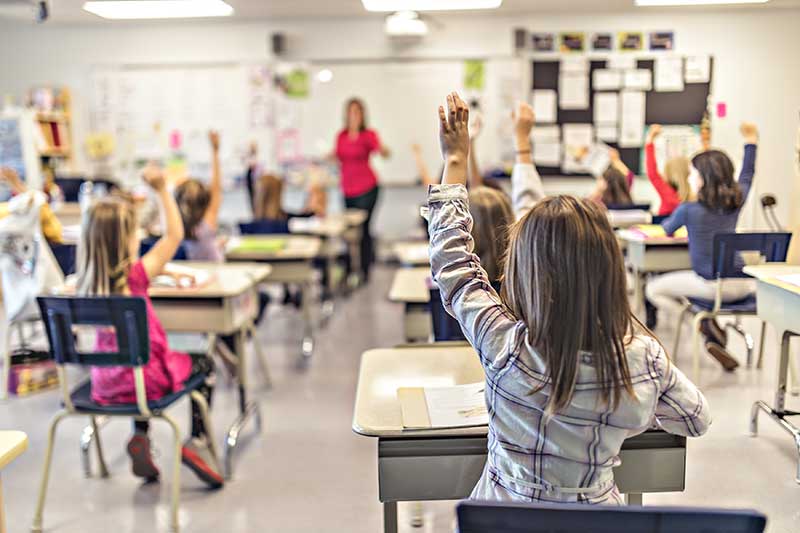 The Randolph School district is highly rated, serving students in kindergarten through twelfth grade. There are four elementary schools—Ironia Elementary School; Shongum Elementary School; Fernbrook Elementary School; and Center Grove School in RandolphCenter Grove.
Randolph also hosts the County College of Morris that offers associates degrees in engineering, communication, business, and health professions. Founded in 1965, the campus is situated on 222 acres of rolling terrain in the heart of Morris County.
In Summary
Living in Randolph, NJ Township offers residents an outdoorsy suburban feel with proximity to Manhattan and NYC. And with a population of just under 26,000, small or not, Randolph, NJ is only 29-miles from Newark Liberty International Airport, making traveling pretty convenient.
Thanks to the Township's devoted residents and businesses, becoming a Randolph resident certainly has its perks. This little slice of suburbia is a great place to raise a family and ideal for outdoor enthusiasts. And with an international airport and "The City that Never Sleeps" less than an hour away, you can have it all.
Learn more about our 100% climate-controlled storage facility in Randolph!