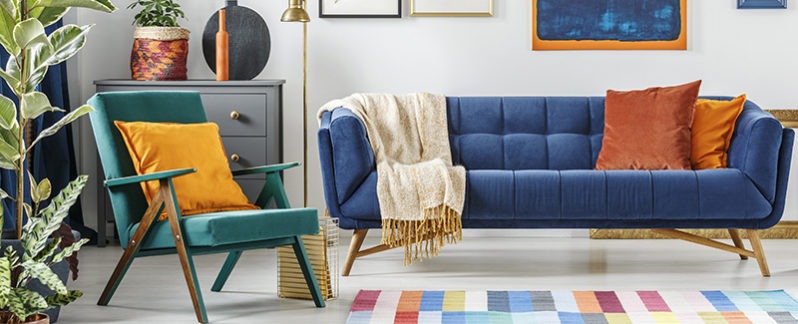 New Home Design Trends Focus on Personalizing Your Space
---
January 19, 2021 | Home Organization
This past year brought opportunities and challenges that fundamentally changed how we live in our homes. We all can agree, more space would be nice. That's why home design trends are introducing new and creative combinations but continue to lean toward clean and clutter-free.
According to the experts, spending more time at home has also given us more perspective and a deeper appreciation for our homes and families. With the pandemic's arrival, homes are now where we work, play, exercise, and socialize. Read on for organizing tips to make your spaces ready for the year ahead.
Multifunctional kitchens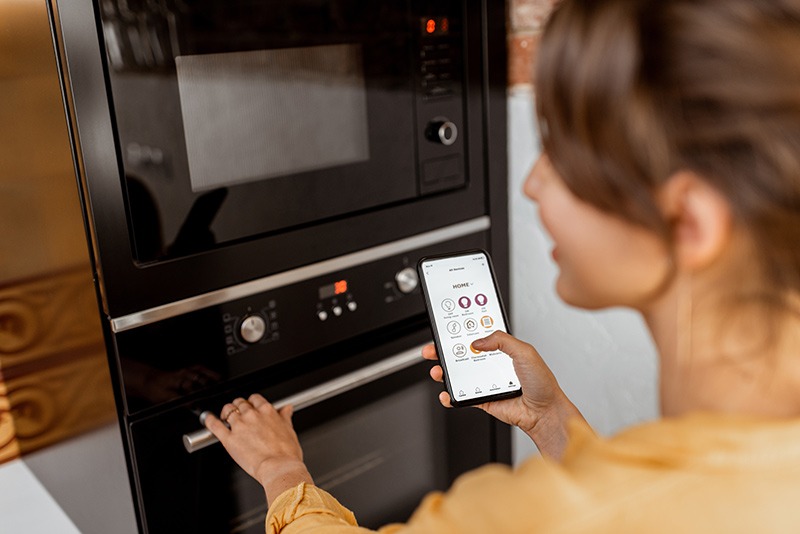 Kitchens are the place to prepare meals and to grab some snacks, yes. But they're also where we socialize, even if it's a Zoom call on from the kitchen table. For many households, kitchens are also the only extra place to set up a work-from-home office.
Thanks to the pandemic of 2020, kitchen remodels will increase due to working from home and aging in place growing trends. As kitchens continue to take on a more prominent role in keeping family life together, they need to be more flexible.
But don't forget the three-zone design principle when it comes to kitchen design. Also known as the "work triangle," an efficient connection between the refrigerator, sink, and range is not something you'll want to give up easily.
Appliance manufacturers are building in wireless features such as voice-command capabilities to their products. So expect to see smart kitchen appliances effortlessly incorporated in kitchen remodels going forward as well.
Imagine adjusting the kitchen lighting as the sun sets or changing your oven temperature from your smartphone! All while walking the dog or helping the kids with their homework.
Easy-to-clean surfaces
The surfaces in our homes are the foundation from which good home design and organization is built. However, the pandemic put house cleaning at the top of mind for many homeowners. As a result, interior designers are seeing a growing trend towards easy-to-clean materials.
Glass and stainless steel, favored by millennials, are non-porous materials making them less susceptible to bacteria growth. Additionally, solid surfaces like quartz countertops offer no-fuss cleaning and are disinfected with simple soap and water.
If you're still cleaning with harsh chemicals, remember these can negatively impact indoor air quality, so be sure to create adequate ventilation.
When it comes to upholstery and rugs, home design trends incorporate performance fabrics specially designed to resist stains. These kid-friendly and pet-friendly fabrics are easier to clean and hold up well in busy households and can be woven to mimic natural fabrics like wool, jute, and velvet.
Home design color trends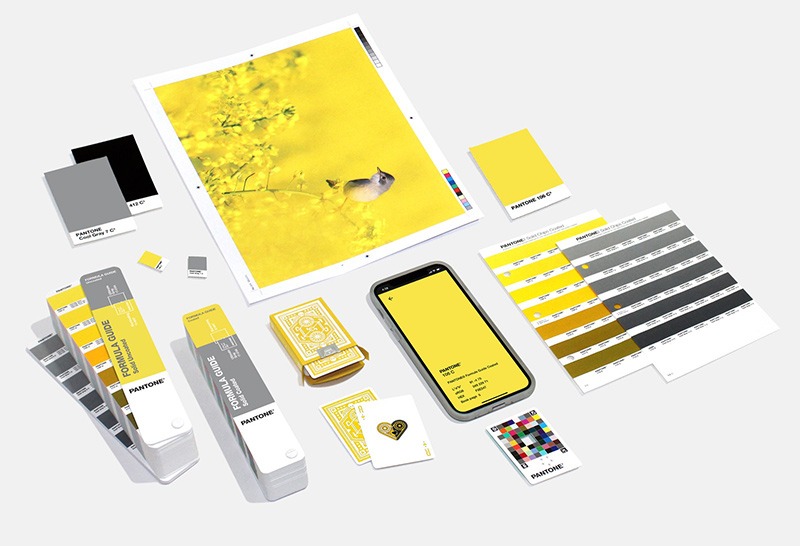 Photo Credit: Pantone
Color trends issued by Pantone, Behr, PPG Paints, and Sherwin Willams all speak to how 2020 reshaped our lives. We discovered how to make space for work, play, and exercise all within our homes and backyards.
And one canceled vacation after another has left many of us with the time and resources to invest in our homes. One of the easiest and cost-effective ways to reimagine a space is to change the color of the walls.
For most color trend experts and interior designers, neutral color schemes that have defined the past few years, namely grey and beige, are taking a lesser role in home decor. Homeowners are looking for more visually exciting colors.
Benjamin Moore's color of the year is Aegean Teal, an intriguing blue-green that creates natural harmony and invites us to take a moment to reflect and reset," says Hannah Yeo, Benjamin Moore Color Marketing and Development Manager. "Aside from the kitchen, Aegean Teal works great in bedrooms, cabinetry, living rooms, offices, entryways, and mudrooms," she says.
For just the second time ever, Pantone's color of the year is actually two colors for 2021. Interestingly, they stuck with the color gray while most paint companies downplayed it, but added a brilliant yellow. PANTONE 17-5104 Ultimate Gray + PANTONE 13-0647 Illuminating sunny yellow, is a "marriage of color conveying a message of strength and hopefulness that is both enduring and uplifting."
Behr's 21 colors for 2021 are highlighted by phrases like "casual comfort" and "subtle focus" designed to provoke feelings of well-being. It's well-known that color affects our emotions and moods. So expect to see all shades of green—embodies healing, success, and hope—in every 2021 home design color palette.
Backyards reimagined
From backyard sheds used for office spaces to entertaining family and friends, outdoor spaces took on a new role this past year. Not just during the spring and summer months, either. We'll continue to see more emphasis on outdoor entertaining. Given ongoing concerns over the pandemic, we can expect the entertaining outdoor season to last throughout 2021.
To create cozy outdoor spaces, choose weatherproof upholstered furniture that can handle rainy and cold weather days as well as hot summer days. Take a cue from restaurants that rely on patio heaters. A couple of well-placed outdoor heaters will help take the chill off the air during crisp afternoons and evenings.
Adding both heat and ambiance, portable outdoor fireplaces are expected to increase in popularity too. Liven up the patio with an inexpensive outdoor rug that will add warmth and style. And you might consider temporarily storing the patio table, which doesn't offer enough room for proper social distancing when entertaining guests.
Another tip from the pros is to create moveable seating options, so all of your guests feel comfortable. For example, small end tables or TV trays will provide a place to set drinks and food.
Pulling it all together
When it comes to reimagining your spaces, changing wall color is the easiest and most cost effective solution. But if you're looking to take a deeper dive and are planning a remodel, you can rely on the helpful storage teams here at Metro to help out.
Our temporary storage solutions include climate-controlled interior options and outdoor drive-up units that act as an extra garage. So no matter what you plan to store, we've got you covered with secure, temporary storage units to help make space for your new 2021. Visit us online at metrostorage.com to learn more about storage options near you.