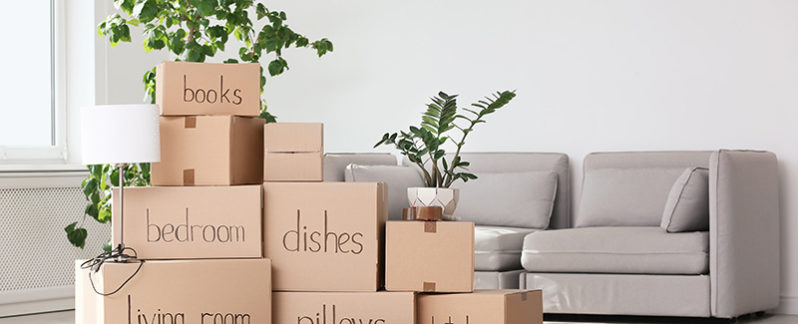 Moving to Woodbridge, NJ? Here's What You Need to Know
---
January 24, 2021 | Your Local Metro
Ideally located 23-miles south of Manhattan (as the crow flies), Woodbridge is a suburb of New York City and considered one of the best places to live in New Jersey's Middlesex County. If you plan on moving to Woodbridge, NJ, expect to find an urban meets suburban mix feel.
Moreover, families with children will be glad to learn that the public schools in Woodbridge, NJ are above average.
There are several factors considered in selecting the best suburbs. These include job growth, a high percentage of homeownership, good schools, easy access to the outdoors, a thriving local business and shopping community, and of course, overall safety.
Ranking in the top 20 best places to live in Middlesex County, Woodbridge wins for its arts and culture, education opportunities, and thriving economy.
However, the cons of living here include a crowded lifestyle—that urban feel we mentioned earlier and the cost of living. Even so, housing prices, whether you plan to buy a home or find temporary housing, are still lower than living in NYC or Manhattan.
So if you're planning to move to anywhere near New York, here are more reasons why you'll want to consider making Woodbridge, NJ home.
Where is Woodbridge, New Jersey?
Positioned between the New Jersey Turnpike and the Garden State Parkway, Woodbridge is within close proximity to the busy Newark Liberty International Airport. The area's great transportation network makes it easy for business professionals to commute to the bustling markers of New York and Philadelphia.
So whether you love vibrant, big-city life, serene, beautiful beaches, or both, you won't regret moving to Woodbridge. Located less than an hour from the Atlantic Ocean and only 30-miles outside NYC makes this New York City suburb a desirable place to live for many.
Commuters have four options to get from Woodbridge to Midtown Manhattan—bus, train, taxi, or car. The cheapest way to get from Woodbridge to Midtown Manhattan is to drive, which costs $2 – $4 and takes 30 min.
For those eco-conscious commuters, public transportation on the North Jersey Coastline from Woodbridge may experience some delays but offers a sustainable commuting option for professionals.
So to sum it up, this small town is about 30-minutes from Staten Island beaches and less than an hour from what many take pride in calling the best city in the world, New York City.
The Best Time of Year to Move

The Garden State is 166 miles long from north to south, and its greatest width is about 65 miles. While not a very big state, New Jersey weather is highly variable and influenced by its proximity to the Atlantic Ocean. As a result, expect a humid subtropical climate.
Summer High: Around 82 degrees in July
Winter Low: January low is 18 degrees
Rainfall: The average rainfall is 51 inches a year
Snow: Expect around 33 inches of snow a year
It also snows—a lot! In fact, December and January snowfall is heavy, with an occasional blizzard.
The ideal time to move to a new home in Woodbridge is April through August. While it is relatively dry from April through June with a low occurrence of rainstorms, July and August can be very humid.
For families with school-aged children, moving during the summer is ideal, even with the heat and humidity. While moving during the winter can be cheaper, it comes with its own set of challenges.
Cost of Living
The cost of living in Woodbridge isn't cheap, but it's not as high as other NYC suburbs like Randolph, NJ either. One of the most fantastic perks of living in this Middlesex County Township is the location and friendly people and businesses.
The median home value in Woodbridge, NJ, is currently $277,500 compared to $184,700, the national home value. Renters comprise 42% of the population, and 58% of the residents own their homes.
If the biting cold New Jersey winters have you worried, renting before buying a home may be your best option. The average median rent for a one-bedroom apartment in Woodbridge is $1,358, while the average New Jersey one-bedroom is $1,586.
Expect similar savings compared to New Jersey's average rental prices, regardless of what size apartment or home you're renting.
Like any city, the main expense is going to your mortgage or rent. But what about the other living costs such as groceries, utilities, and transportation? All totaled, these expenses run considerably higher than the national average but still lower than New Jersey averages and, most definitely, lower than living in Manhattan.
Education
The Woodbridge School district is highly rated, serving students in kindergarten through twelfth grade. Fourteen schools serve Woodbridge Township leaving parents with plenty of choices on where to send their children.
Top public schools serving Woodbridge are Middlesex County Academy for Allied Health & Biomedical Sciences, John F. Kennedy Memorial High School, Mawbey Street School, Woodbridge High School, and Avenel Street School.
Rutgers University is nearby too. Located in South Brunswick. Rutgers ranks in the top 25 public universities and the top 100 for most innovative universities in the nation.
Outdoor weekend adventures
Most people don't realize that New York City is home to more than 520 miles of shoreline! It's only a 10-mile drive to reach Staten Island from Woodbridge, NJ. Staten Island is home to several nature preserves featuring inland lakes allowing residents to participate in the fun and excitement of freshwater and saltwater activities.
Whether you love to hike, mountain bike, or both, you can spend weekends exploring miles of trails ranging from easy and moderate to rugged terrain. These family-friendly recreation areas offer plenty of space to run, jump, and climb.
One of Staten Island's largest parks is Wolfe's Pond Park. This beachfront oasis offers a beautiful beach for swimming and sunbathing. When you've had enough sun, take a stroll through its wildlife and plant preserve.
Indoor family-friendly activities
Before moving to a new city, it's important to understand what types of amenities and conveniences you'll have access to. If you cannot live without a Walmart or a Whole Foods nearby, the absence of your favorite retail outlet could be a deciding factor in your choice.
Thankfully, Woodbridge is home to both Whole Foods and Walmart, and many more national retailers to keep work and family life running smoothly. You'll also find the following retailers: Costco, Home Depot, Walgreens, Starbucks, McDonald's, and Whole Foods.
There are three primary shopping malls: Woodbridge Center Mall (see below), host to Macy's, Dick's Sporting Goods, Lord + Taylor, to name just a few. And Menlo Park Mall featuring Nordstrom, Macy's, AMC Theaters, and more.
Kidz Village
Children of all ages need plenty of exercise and creative outlets. The Woodbridge Kids Center is a subscription-based model00—think of it as a gym for youngsters— suitable for children 10-years-old and younger. The indoor play areas offer a warm escape from wintry New Jersey weather when snowbound activities get boring for youngsters.
Kidz Village is packed with fun and games as well as learning opportunities. There are 12-themed spaces to keep kids busy for hours on end. A 50's style diner, make-believe castle, and a climbing gym, and pizzeria, to name just a few. Parents can also reserve one of three birthday party rooms.
Located at 507 King Georges Road, in Woodbridge, NJ, be sure to call ahead to learn more about their current hours of operation and policies surrounding the pandemic. (732) 826-8577
Woodbridge Shopping Center
One of the largest malls on the East Coast, there is no shortage of retail therapy at the Woodbridge Center. The mall encompasses a whopping 1.5 million square feet with a Tiny Town play area designed to keep little ones occupied.
Children and adults alike can take a turn on the old-fashioned carousel located here. Accessing everything you need under one roof, including plenty of dining options, makes for a delightful day out for the entire family.
In Summary
Living in Woodbridge, NJ Township offers residents an outdoorsy suburban feel with proximity to Manhattan and NYC. And with a population of just under 20,000, small or not, Woodbridge, NJ is only 15-miles from Newark Liberty International Airport, making travel pretty convenient.
Thanks to the Township's devoted residents and businesses, becoming a resident here certainly has its perks. This little slice of suburbia is a great place to raise a family and ideal for outdoor enthusiasts. And with an international airport and "The City that Never Sleeps" less than 30-minutes away, you can have it all.