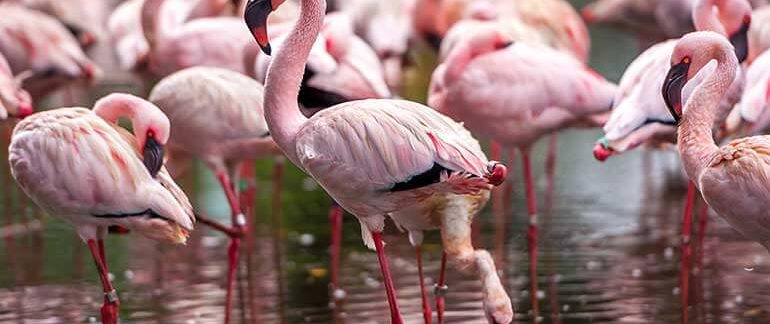 Top 5 Winter Hiking Destinations in the Tampa Bay Area
---
December 15, 2018 | Travel Destinations
Winter is a great time of year to travel to Florida. Whether escaping snow or rainy weather, tourists flock to the Gulf Coast of Florida in search of sunshine and beautiful beaches. The Tampa Bay Area offers plenty of activities for the outdoor enthusiast too. So when you've had enough of sand n' surf, enjoy these winter hiking destinations in the Tampa Bay Area.
It's worth noting that Tampa Bay is not the name of a city. There is a city called Tampa and a few local sports teams with Tampa Bay in the name. However, the Tampa Bay Area is a major populated area surrounding Tampa Bay on the west coast of Florida. The moniker is largely used by the tourist industry to talk about Florida cities—Tampa, St. Petersburg, and Clearwater.
#1 Bayshore Linear Park Trail – Bayshore Greenway
One of the most scenic routes anywhere in Tampa is Bayshore Boulevard. This makes the Bayshore Linear Park Trail a favorite amongst winter hiking destinations in the Tampa Bay Area. It is a waterfront road on Hillsborough Bay in South Tampa.
The urban trail is 4.5 miles long, and while there are claims it is the world's longest continuous sidewalk, it's not. Trail amenities include benches, a water fountain, bicycle parking, a city marina and fitness stations.
The Bayshore Boulevard sidewalk is 10-feet wide and used by joggers, bikers, walkers, and skaters. On the land side of Bayshore Boulevard are dozens of grandiose old and historic homes that belong to some of Tampa's wealthiest residents. On the bay side, is a linear park and miles of stunning, waterfront views overlooking Hillsborough Bay,
For early risers, morning jogs and bike rides are great to catch the sunrise but remember you are on a major thoroughfare with cars. So come time for rush hour (between 7 to 9 AM and 4 to 6 PM) the traffic may make for a less-than-pleasant trip down the scenic boulevard.
In case you were wondering, where is the longest sidewalk is located in the world? According to Wikipedia, "The longest continuous sidewalk in the world is actually the Rambla of Montevideo, which is over 13.7 miles (22.2 km) long and that borders the entire coast of Montevideo, Uruguay, along the Río de la Plata."
Location and Hours
Location: Bayshore Linear Park Trail – Bayshore Greenway
312 Bayshore Blvd.
Tampa, FL 33629
Hours: Sunrise to Sunset
Contact (813) 274-8615
Entrance Fee: Free. Parking is available at the Bay to Bay Park, Ballast Point Park, and Fred Ball Park.
#2 Moccasin Lake Nature Park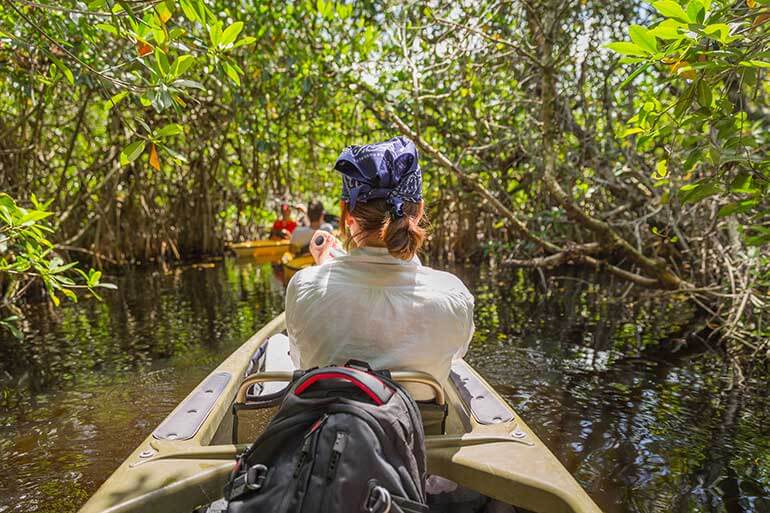 If you're looking for a fun and educational outdoor experience for the whole family, then don't miss Moccasin Lake Nature Park. Ideal for little ones, grandma and grandpa, and everyone in between this peaceful nature park has an interpretative center where you can see snakes, turtles, and bugs up close!
Outside the Moccasin Lake Environmental Education Center, you will find a ton of enclosures are filled with rescued birds of prey and turtles, which would not survive in the wild. There is just over one mile of natural and board walked trails winding through the nature preserve and 5-acre lake. Experience the natural exotic and native animals and the environment of Florida.
Visitors can sometimes see wild turtles, otters, birds, alligators and much more along the trail.
Location and Hours
Location: Moccasin Lake Nature Park
2750 Park Trail Ln.
Clearwater, FL 33759-2602
Hours: Thursday – Saturday: 10:00 a.m. – 5:00 p.m.
Sunday: 12:00PM – 4:00PM
Closed All City Recognized Holidays
Contact: (727) 793-2976
Entrance Fee: Free. Donations encouraged.
#3 Upper Tampa Bay Regional Park
With nearly 600 acres of unspoiled mangrove wetlands along Tampa Bay's shoreline near the Town N' Country area, Upper Tampa Bay County Park offers a taste of what Florida was like when the first Spanish explorers began to survey the region.
Canoe and kayak rentals are offered and along with the unspoiled areas, there are modern amenities to help enjoy the park. A massive boardwalk keeps feet dry and puts a little bit of distance between hikers and the native wildlife. Hiking trails are available for a closer look at the flora and fauna that make up the incredibly diverse ecosystem of one of Florida's great estuaries.
The elevation of Upper Tampa Bay Park is at only six feet above sea level so much of the park becomes flooded during extremely high tides. The Park helps to protect ecological communities and valuable coastal habitat that include freshwater marshes, mangrove forests, salt marshes, coastal hammocks, and pine flatwoods. Park visitors may see tortoises, butterflies, and the occasional bobcat.
Activities include boating, canoeing and kayaking, cycling, fishing (freshwater and saltwater) hiking, horseback riding, and wildlife viewing.
Location and Hours
Location: Upper Tampa Bay Regional Park
8001 Double Branch Rd.
Tampa, FL 33635
Hours: 8 A.M. to 6 P.M.
Contact: (813) 855-1765
Entrance Fee: $2 per vehicle. Up to 8 people per vehicle. Rentals are extra
#4 Mckay Bay Nature Park Trail – Mckay Bay Greenway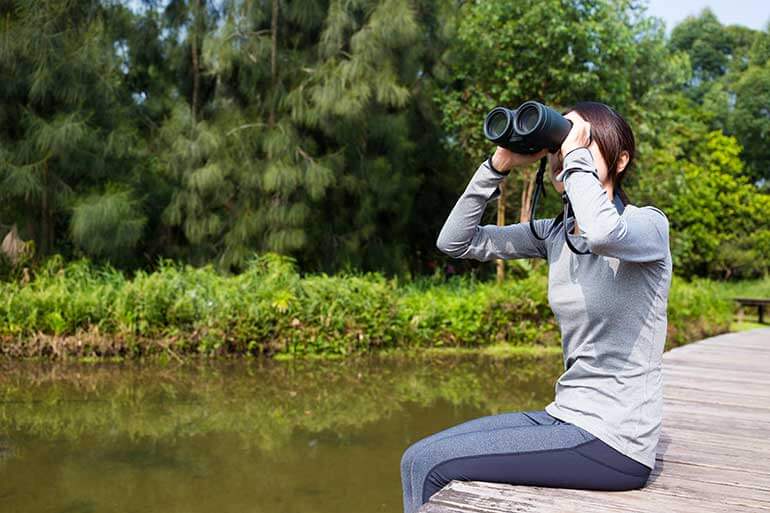 McKay Bay Nature Park is a 38-acre park and national avian sanctuary offering plentiful birding and wildlife observation. Park visitors can take the boardwalk trail that winds through mangroves toward the extensive mudflats of McKay Bay.
As part of the Great Florida Birding Trail West Coast Section, many varieties of birds can be seen foraging, particularly in winter months. Birds may also be viewed with spotting scopes from either the park's observation tower/education pavilion located on the east side or the bird viewing station on the west side.
A paved 1.25-mile multi-use path leads through the park and circles the peninsula to the south. While this park has fewer amenities than the other parks we feature, there is ample parking, interpretative signage, bicycle racks, and picnic tables.
McKay Bay Nature Park visitors can walk or bike the paved trail to check a series of freshwater ponds complete with winter ducks including Northern Pintail, Canvasback and Ruddy Duck. Wood Stork, Roseate Spoonbill, Greater Scaup, and other waterbirds are present year round.
Migration brings songbirds such as Northern Waterthrush, Blackpoll Warbler, Rose-breasted Grosbeak, Yellow-throated Warbler, and Swainson's Thrush.
Location and Hours
Location: McKay Bay Nature Park Trail
134 N. 34th Street
Tampa, FL 33635
Hours: Sunrise to Sunset
Contact: (813) 855-1765
Entrance Fee: $2 per vehicle. Up to 8 people per vehicle. Rentals are extra.
#5 Boyd Hill Nature Preserve
Formerly named Lake Maggiore Park, Boyd Hill Nature Preserve originally began its life as a zoo and botanical garden for the city of St. Petersburg. Today, the park encompasses 245 acres of pristine Florida wilderness and five vastly different eco-systems. Moreover, the park is situated in Florida's most densely populated Pinellas County.
Park visitors can explore 6 miles of trails and boardwalks. From the outer Main Trail, there are five side trails (mostly loops) showcasing specific habitats: the Swamp Woodlands Trail, Willow Marsh Trail, Lake Maggiore Trail, Scrub Island Trail, and Pine Flatwoods Trail. Park visitors enjoy the immersion into each habitat on the side trails, and the amusing giant armadillos along Wax Myrtle Pond.
LOCATION AND HOURS
Location: Boyd Hill Nature Preserve
1101 Country Club Way
St. Petersburg, FL 33705
Hours: November 1 – February 29
Tuesday – Friday 9:00 am – 6:00 pm • Saturday 7:00 am – 6:00 pm
Sunday 9:00 am – 6:00 pm • Monday Closed
Closed Thanksgiving, Christmas, New Year's Day
March 1 – October 31
Tuesday – Friday 9:00 am – 7:00 pm • Saturday 7:00 am – 7:00 pm
Sunday 9:00 am – 7:00 pm • Monday Closed
Contact: (813) 855-1765
Entrance Fee: Annual Passes Available
$3 Adult
$1.50 Child (Age 3 to 16)
Free (Age 2 and under)
Sorry, no pets.
A Few Final Safety Tips
Before setting out on your hike, be sure to check for any route changes or closures, or inclement weather conditions and always bring a compass.
It is important for tourists to keep in mind that Florida is very different than other parts of the country when it comes to hiking.
For starters, there are alligators in Florida. While they rarely pose a threat, there are precautions to take. Other types of wildlife to be aware of include bears, panthers, and snakes.
Weather is of concern during the summer months but not so much during winter at hiking destinations near the Tampa Bay Area we've talked about here. Even so, before hiking in Florida any time of year be sure to check out these hiker safety guidelines.
Store Your Hiking Gear with Metro
Hiking is a fun way to stay active, but if you've collected a lot of hiking gear over the years or other recreational items, a self storage unit from Metro might help clear out the cluter and free up extra space in your home. Our facilities offer hassle free month-to-month leases and convenient features to make storing your items a breeze. Find the Tampa, FL, facility nearest you and rent your unit today!