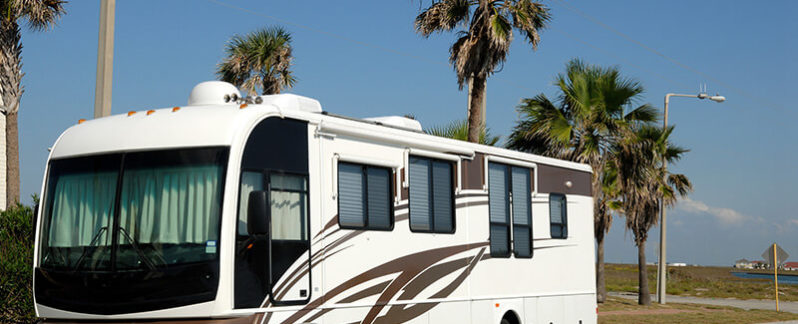 Top 6 RV Road Tripping Destinations on the Gulf Coast of Florida
---
January 11, 2020 | Family Life
Whether you bought an RV in Florida or live in another state, the Sunshine State is one of the best destinations in the country to tour due to breathtaking scenery and 175 award-winning Florida State Parks. So when you're ready to head south at first sight of a snow flurry or simply always had a fantasy of living a nomadic life out of a luxurious house on wheels, here are a few if the most recommended RV destinations to get you on your way.
Travel south enough, and the Gulf Coast of Florida becomes less about marshland and much more about beautiful beaches and otherworldly landscapes. Best of all, Florida is one of the most RV-friendly states in the US, so there's plenty of places to park your RV while you soak up the scenery. Florida has plenty to offer you, from the big cities like Tampa and St. Petersburg to the smaller, less-trodden ones that are off the beaten path.
Destin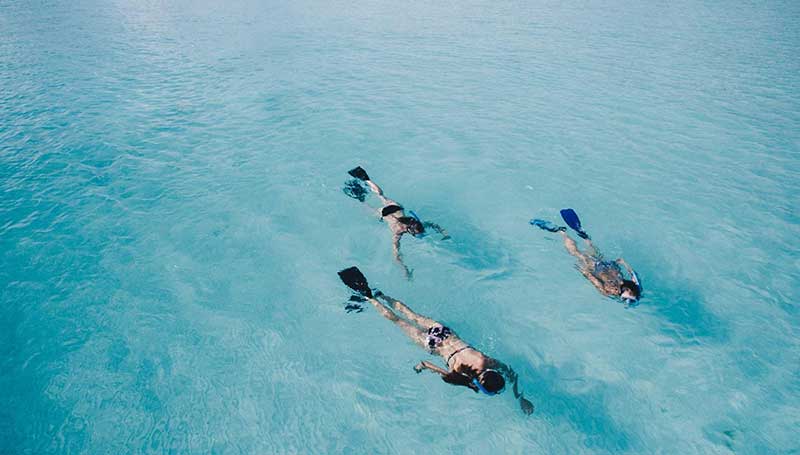 It may be missing the "y," but we know it's destiny that you make the trip to Destin, Florida, which is a modest city off the Florida panhandle full of natural beauty, pristine coastline, and plenty of local attractions, so you get the best of everything all in one place.
Where to Stay in Destin
Why not park your RV right on the beach? It may seem like a fantasy, but it's doable at Henderson Beach State Park Campground. The campground has cabins and tent areas but has reserved a majority of its campground for RVs. They're a full-facility campsite and smack dab on the beach—take "glamping" to a whole other level at Henderson Beach!
What to Do in Destin
Go Snorkeling – snorkeling is the perfect way to enjoy the clear waters of Florida's Emerald Coast. Not only is it a unique experience, but it's easy to learn in less than an hour. There are plenty of snorkeling experiences you can charter if you need some guidance.
Harbor Boulevard – watch dolphins play in the surf while you stroll along the Harbor Boulevard boardwalk. Shopping, dining, and meandering are all welcome.
Big Kahuna's Water & Adventure Park – There's nothing quite like a waterpark to spend a sunny day. Big Kahuna's Water & Adventure Park is situated in Destin, Florida, and is one of the best parks in the county.
Tampa
What can we say about Tampa? It's a large, metropolitan city with plenty of local charm and beautiful weather, no matter the time of year. For history buffs, Tampa is an excellent destination for its myriad of museums and its bounty of old school Hispanic heritage, which can be seen firsthand in its historic Ybor city neighborhood.
Where to Stay in Tampa
Check out the Lazydays RV Resort—they offer highly-reviewed amenities and great customer service.
What to Do in Tampa
Ybor City – a historic neighborhood with Cuban and Spanish roots, once home to a famous cigar factory.
Busch Gardens – for thrill-seekers, there is no better park than Busch Gardens. Spend the day zipping around roller coasters and snacking on fried food!
Tampa Riverwalk – enjoy a gentle stroll along Tampa's 2.6-mile-long Riverwalk. There's plenty of dining, shopping, and recreation along the way.
Pensacola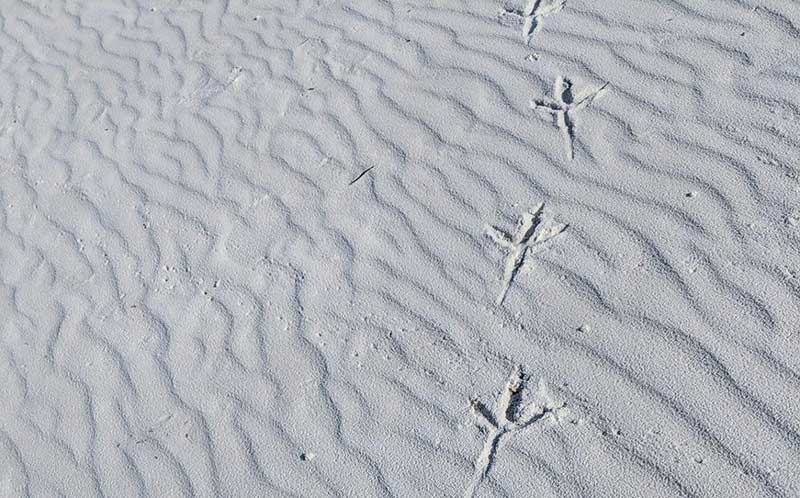 Keep traveling south and you'll find yourself in Alabama. Pensacola is the westernmost city in Florida and situated at the tip of its panhandle region. Much like Destin, it offers white sands, Southern hospitality, and plenty of nightlife. It's a bigger, busier city than Destin but still a great place to relax and enjoy yourself!
Where to Stay in Pensacola
The price is reasonable, and the location is something most could only dream of. Pensacola Beach RV Resort offers full amenities and a killer spot right next to one of the city's best beaches.
What to Do in Pensacola
Downtown Pensacola – spend your day at the beach and head into downtown as the sun starts to set to take advantage of the city's bustling nightlife. From high-end restaurants to food truck parks, there's plenty of unique options for eating and plenty of entertainment!
Pensacola Children's Museum – maybe you're not yet retired, and your RV trip is a family affair. If that's the case, then the Pensacola Children's Museum offers two-floors of pure stimulation to tire out your children!
Perdido Key – Spanish for "Lost Island" Perdido Key is easy to find and travel to. As a conservatory and animal sanctuary, it's a beautiful place to find solitude and experience nature.
St. Andrew Bay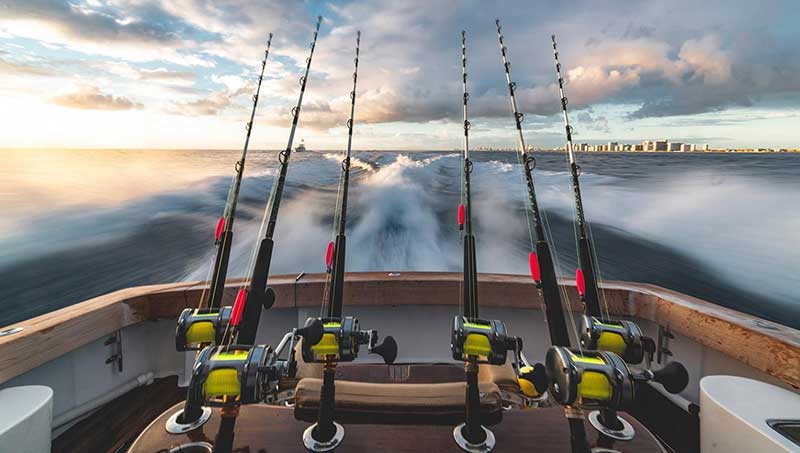 St. Andrew Bay advertises itself as having "five distinct ecological landscapes in one stunning location." They're not wrong—with the Gulf Coast on one side and St. Andrews Bay on the other, you get the best of everything, from swimming and snorkeling in calm water to surfing tall waves as they crash ashore.
Where to Stay in St. Andrew Bay
At just $8 per vehicle, there's no reason you shouldn't just plop your RV down right in the middle of St. Andrews State Park. The park features a boardwalk, fishing, boating, and many other things right in the park so you don't have to travel far!
What to Do in St. Andrew Bay
Take a Boat to Shell Island – the park sells tickets that'll shuttle you via boat to Shell Island, which gives you exclusive access to the pristine shoreline and plenty of solitude.
Charter a Deep Sea Fishing Excursion – know exactly how The Old Man and the Sea felt by chartering your very own full-day deep sea fishing experience. Impress your friends when you hook a marlin and create an incredible memory to cherish for the rest of your life.
Go on a Geo Cache Adventure – if you've never heard of GeoCaching, it's a high-tech, modern-day treasure hunt. St. Andrews Bay Park is known for its geocaches and "geotour" experiences.
St. George Island
Travel over route 300 and enjoy the breathtaking beauty of the Bryan Patton Memorial Bridge with endless water on either side of you. At its end, you'll find St. George Island, a secluded and beautiful place to spend a few days in your RV.
Where to Stay in St. George Island
It doesn't get any better (and more secluded) than Dr. Julian G. Bruce St. George Island State Park. While the name is a mouthful, the RV park offers plenty of simplicity while also providing the usual amenities to keep you comfortable.
What to Do in St. George Island
Star Gaze – You might as well be at the end of the world when you land on St. George Island. With minimal artificial light to pollute the night skies, you'll be afforded an unimpeded view of the universe. Bring a telescope or see the sky with your own eyes—it's that clear.
Go Bird Watching – St. George Island's rugged beauty if for the birds, literally. Many bird watchers flock to the island to see migratory birds in their natural habitat.
Relax – You've gone from the hustle and bustle of Tampa and St. Petersburg to the secluded tranquility of St. George Island. Now's the time to sit back, relax, and let the rest of the world carry on without you. Part of the reason you bought an RV is so you could tour the farthest reaches of the world. Well, you've made it!
St. Petersburg
They don't call St. Petersburgh the "Sunshine City" for no reason—the weather is often fair and sunny even in the dead of winter! St. Petersburgh is plush with unique museums, from the Dali Museum to the Museum of Fine Arts. If that's not your thing, check out the Florida Orchestra or dine at some of the best restaurants in the US.
Where to Stay in St. Petersburg
We'd suggest a family-owned campground by the name of Bickley RV Park. Park your RV amid tall shade trees and enjoy a fireside chat with the rest of the park residents under a fair, cloudless night sky. Best of all, the park is within walking distance to Madeira Beach!
What to Do in St. Petersburg
Madeira Beach – if you're staying at Bickley, then Madeira Beach is just a hop, skip, and jump away from the park. Enjoy the white sand and beautiful blue water while you nap away the afternoon.
Salvador Dali Museum – learn a little (or a lot) about Salvador Dali at this St. Petersburg museum. Even the museum is a work of art—a glass geodesic structure intersects with concrete slabs to create something that looks like it came right out of a Dali painting.
Locale Market – come to Locale Market nice and hungry. The founders call it a "curate grocery experience." We call it tons of unique things to eat and a unique and fun way to restock your RV with artisanal food for your next destination.
When You Need Gulf Coast RV Storage
As an RV owner, you understand that there is nothing like the feeling of cruising along a wide-open highway towards your next big adventure. The enduring appeal of the RV lifestyle continues to grow as a new generation of RVers discovers that owning an RV is a cost-effective way to travel almost anywhere in the country. RVing offers freedom from the hassles of airline schedules and is a convenient and pleasurable way to spend vacations outdoors with family and friends.
For more than 100 years, recreational vehicles have been traversing the nation's highways and scenic byways. Many of our Metro Self Storage locations in Florida provide well-lit and reliable RV storage for all types of vehicles including folding camping trailers, lightweight travel trailers, compact motorhomes, Type C motorhomes, and Type A motorhomes. Find a Metro Self Storage location near you.