The Benefits of Utilizing Short-Term Storage Between Homes
---
October 15, 2017 | Storage Tips
At some point our lives, most of us will go through a transition that requires us to rely on short-term storage between homes. Whether Mother Nature has forced you out of your home, you are taking on a temporary work assignment, or you are in the midst of a remodel, experiencing any type of change in your day-to-day lifestyle is stressful.
One of the easiest ways to give yourself the peace of mind you need during a time of transition is by moving your valuable belongings to temporary storage to protect your belongings from theft or damage.
Additionally, if you choose the right facility, someone will remain on-site to keep watch 24-hours a day, 7 days a week. If you can't find a mini-storage company with a resident property manager, then be sure to choose a facility with 24-hour video surveillance in addition to perimeter fencing and electronic gate access. These are just a few of the benefits of utilizing short-term storage between homes.
How much time will you need to use short-term storage between homes?
Whether you are off on a temporary work assignment, deploying overseas, or lost your home due to an unforeseen circumstance, there are times when it's hard to predict the amount of time you will need short-term storage between homes. It may turn out need a temporary storage solution for no more than a week, for as long as a year, or somewhere in-between.
Since the amount of time varies by situation and may not even be determined for you, one thing will be for certain—you don't have to pay for a storage unit rental any longer than necessary.
For instance, paying for a year-long lease up front to get a discounted price may cost you more in the long run. Who knows? It may turn out that you only need a few months' worth of it.
No doubt you will have many things on your mind during this time. Making sure everything you own remains safe is going to be at the top of your list. While storing your furniture, books, and beds in a friend's garage may come for free, extremely hot or cold conditions can wreak havoc on or ruin many things.
So when choosing a self storage facility, picking a climate-controlled, indoor storage unit is recommended for wood furniture, books, photo albums (if you own such a thing) and even clothes.
Amenities to Look for When Choosing a Storage Facility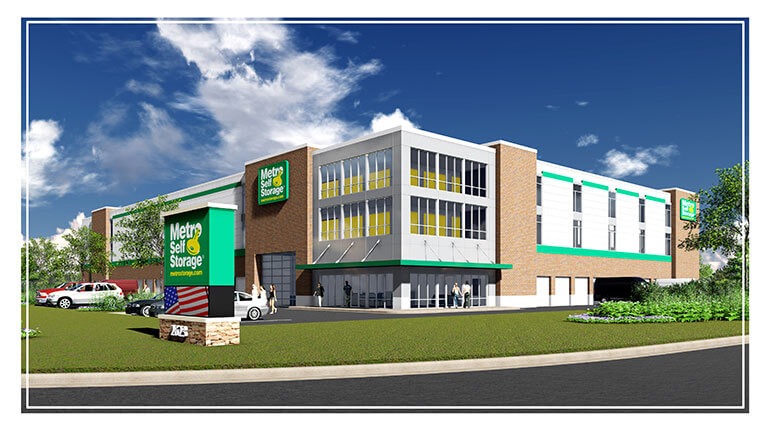 Consumers have no dearth of choices when it comes to self self storage options. Over the past decade, the industry's growth has exploded for a number of reasons. These include the trend towards smaller apartments and homes, the increase of home-based businesses and the number of people combining households. It's no coincidence that these are a few of the primary reasons people just like you rely on self storage.
Climate-Controlled Spaces
Where you live can be a deciding factor on whether or not you should go ahead and opt for a temperature-controlled storage unit—this may mean paying a little extra every month for an air-conditioned or heated space depending on where you live.
Knowing the difference between a climate-controlled vs. non-climate-controlled storage unit is easier when you can answer these three questions:
What items are you planning to store?
How long do you plan to store these items?
Is your storage location in a region with extreme temperatures
If you plan to store household items like electronics, wood furniture, artwork, books, and photographs the decision is easy as these items are often irreplaceable. When you weigh the extra costs frequently associated with climate-controlled storage against the cost of replacing expensive items due to heat or humidity damage, climate control wins out every time.
Read more: An In-Depth Look at Climate-Controlled Storage
Whether it's bitter cold or sweltering hot outside, knowing your valuables are stored in an environment that won't drop below 55 or above 80 will be reassuring.
Drive-up Access
Alternatively, if the items you plan to store are durable and weather resistant, drive-up access to your storage unit door is a popular option for many. Combined with features like extended gate-access hours, and well-lit areas, make loading and unloading your storage unit incredibly convenient.
Indoor Storage Facilities with Interior Loading Bays
If you live in a cold-weather state like Illinois, New York, Wisconsin, or Minnesota, there are benefits to choosing an indoor storage facility.  The ability to drive into a loading bay to pack or unpack your storage unit is a great perk to have during the height of summer or the middle of winter.
Find a Flexible, Month-to-Month Storage Unit Today
One of the biggest benefits of choosing a storage operator that allows you to pay as you go is that you can utilize short-term storage between homes for as much or as little time as you need.
For many situations, it's advisable to look for a storage company who offers lease agreements that give you flexibility without locking you into a long-term financial commitment. This way, you can pay as you go. For example, a short-term lease that readily renewable allows you to utilize short-term storage between homes for as much or as little time as you need.
A flexible or month-to-month lease agreement is valuable if your circumstances suddenly change and you no longer need your temporary storage unit.
It's important to keep in mind that any type of change in our living arrangements is stressful; for people and pets, moving is amongst the most stressful life event. Having the ability to access your belongings in a safe, well-lit and friendly space will be a huge relief.
Whether Mother Nature has forced you out of your home, you are taking on a short-term work assignment, or you are moving to a new home, Metro Self Storage can help. Our conveniently located storage facilities give you a wide selection of competitively priced storage solutions.