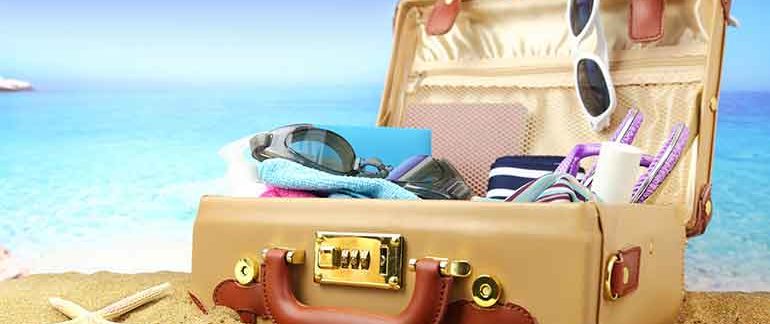 Tampa: What You Need to Know Before You Go
---
December 27, 2017 | Travel Destinations
There are plenty of reasons to start packing for a trip to Tampa. The region's beauty is defined by year-round sunshine that brings warm weather so typical of Florida. Travel to Tampa, and find the perfect destination whether you love outdoor adventure travel, urban experiences, or both. Tampa has a spot for you.
Besides its natural beauty—think lush green foliage and sugar sand beaches—Tampa weather is wonderful. Moreover, the casual lifestyle and excellent entertainment options are the perfect cure for destressing and regenerating.
The Beaches are Divine Any Time of Year, Almost
Except for hurricane season—running from May through September— the beaches are divine any time of year. Florida beaches are world-renown and the perfect getaway for families, retirees, and singles alike.
Another popular Florida destination is St. Petersburg ("St. Pete") which stares across Tampa Bay. Connected via the Sunshine Skyway Bridge. St. Petersburg, Clearwater, and Tampa boast miles of ocean-front beaches offering tourists everything from high-end accommodations to charming bungalows.
Tampa's Riverwalk is a Masterpiece in the Making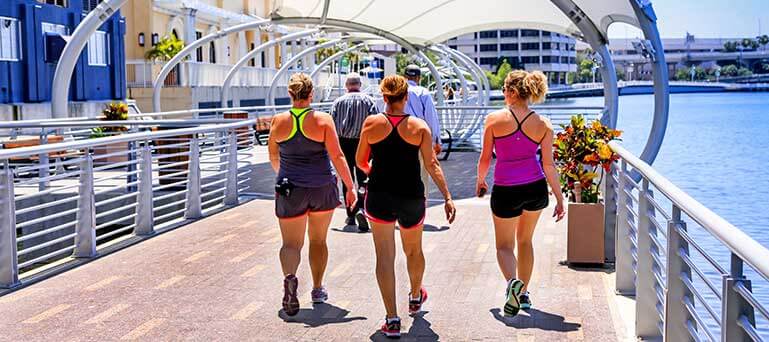 Even though Tampa is Florida's third largest city, you can find wild to mild entertainment options.  People travel to Tampa to go bird watching. The city is a top bird migratory destination. A major attraction like the Lowry Zoo, Busch Gardens, and the Florida Aquarium will deliver all sorts of wildlife encounters for kids of all ages.
If you're looking for outdoor shopping and dining, the Tampa Riverwalk connects the city's lovely waterfront with all sorts of options. Several public parks, museums, top-rated restaurants, and family entertainment call all be found on the well-maintained pathway.
Top attractions on the Riverwalk include the Florida Aquarium, the Cotanchobee Fort Brooke Park, and the Historic Monument Trail among others.
Find the Best Suburbs Just Outside the City
The best suburbs of Tampa feature planned communities with swimming pools, parks, and on-site RV storage.  They are the ideal destination for young families, retirees, and snowbirds looking to get away for the winter.
Greater Carrollwood: Located to major attractions and highways, Carrollwood is in the heart of Tampa. It is the perfect launching point for beaches and urban amenities. This suburb is one of Tampa's finest and you just might get lucky and find a Carrollwood/Tampa rental on Air BnB,
Town 'N' Country: A close-knit community, Town 'N' Country is located in the western part of Tampa. The area has a variety of both short- and long-term-vacation rental options ranging from cozy private suites and small condos to larger single-family houses.
Plan early, because summer is the perfect time to find alternative and frequently more affordable vacation accommodations in the suburb
A Beautiful Beach is Under an Hour Away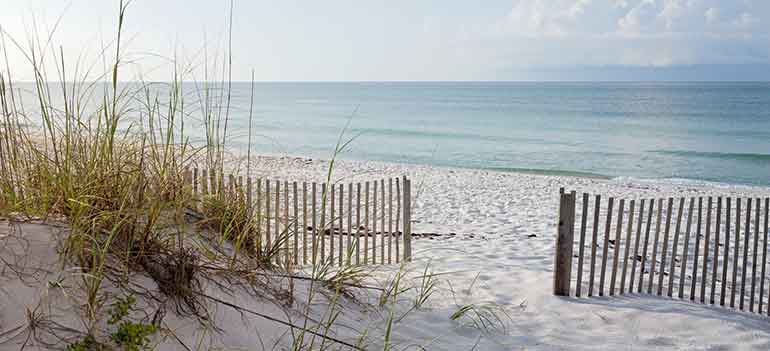 Whether you plan to travel to Tampa during your vacation, or you're taking an extra few days after a business trip, check out these Florida beaches:
St. Pete's Beach
Undoubtedly the most scenic beach in Florida is St. Petersburg Beach. Located only 24.7 miles from Downtown Tampa, the beach includes the longest undeveloped stretch of public beach in the country.
Clearwater Beach
Recognized and awarded by travel industry leaders for five years running, Clearwater Beach Florida is not to be missed if you are visiting Tampa. Yes, you will find white sand beaches and picturesque sunsets. However, Clearwater Florida is also a shopper's paradise.
Best Hidden Gem Beaches in Tampa
Thanks to the Internet, it is harder to find hidden beaches near Tampa Bay. That said, Indian Rocks Beach, Belleair Beach, and Redington Shores are beaches less traveled because finding them will take some effort.
Fort Desoto Beach
Chances are pretty good that if you're planning to travel to Tampa, Florida, you've heard about Fort De Soto Park. Voted the #1 family beach in the United States, this pristine park features so many amenities it's hard to know where to start.
2 fishing piers, each with a food and bait concession
2 large swim centers at the North Beach Swim Center
7-plus miles of waterfront, with almost three miles of beautiful, white-sand beach
800-foot-long boat launching facility with 11 floating docks
Asphalt recreation trail
Camping
Canoe trail
Concession/Snack Bar/Souvenir Shop
Dog park
Ferry Service to Egmont Key
Lifeguard
Nature trail
Picnic shelters
Playgrounds
Quartermaster museum
Restrooms
The perfectly situated family-friendly park also offers 1,136 acres to explore including five interconnected islands. Year-round residents include herons, egrets, plovers, and pelicans. What is a plover? According to Wikipedia, a plover is a fun-loving, social bird that will keep you and the kids entertained.
Metro Offers Storage in Tampa and Beyond
Metro Self Storage is a leading storage provider in the United States. With more than 45-years of industry experience, we understand all the reasons why you need self storage.
We service locals and tourists alike, so stop by your nearest Tampa self storage facility to get a little extra space in your life today!