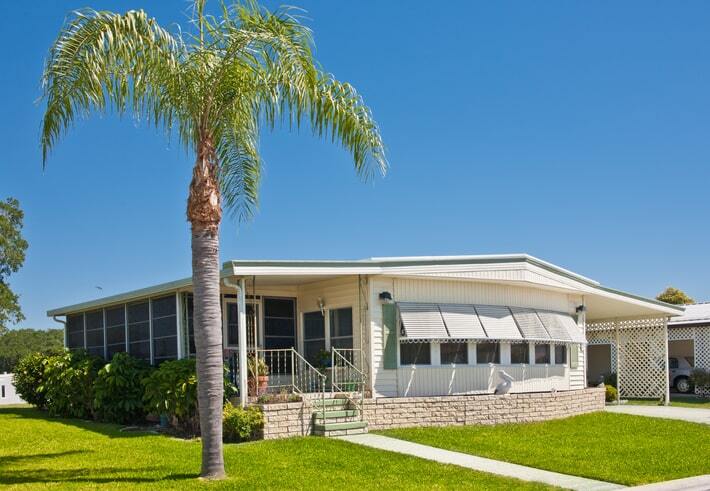 Why People Love Moving to Wesley Chapel, Florida
---
June 14, 2022 | Moving
Over the past decade, it seems everyone has been moving to Wesley Chapel. In 2014 this Floridian town's population hovered around 14,000, but thanks to its phenomenal growth rate—based on desirability and cost of living, its current population is more than 62,000 residents and growing.
Location always plays a significant role when deciding where to live, and location is one of the reasons people love moving to Wesley Chapel. Conveniently situated 25 miles north of Tampa on the I-275 makes it a centrally located suburb for beachcombers and commuters alike.
Moreover, Wesley Chapel stands out amongst Tampa Bay area suburbs due to its homegrown and hip dining options, charming neighborhoods for every budget, and easy access to beautiful outdoor spaces on Florida's Gulf Coast.
So whether you're dreaming of retiring, raising a family, or buying your first home, here are all the reasons why moving to Wesley Chapel could be the right choice for you..
A Little About Wesley Chapel, Florida
Wesley Chapel is steeped in a rich history beginning around the 1840s. Once renowned for its lumber harvesting as well as turpentine and moonshine production, it took a while for Wesley Chapel to find its name. This Central Gulf Coast town was known by various names over the years including Gatorville, Double Branch, and Godwin.
Eventually, it was given the current name of Wesley Chapel, after a local church in the area. Today, this retiree- and family-friendly city is a rapidly growing suburb of the Tampa Bay area and is considered by many to be the safest city near the west coast of Florida.
In 2019, Money.com named two Tampa Bay area towns on its annual list of the Top 100 Best Places to Live in America; Pasco County's Wesley Chapel came in at No. 56, preceded by Riverview, FL, at No. 33 on the list.
The Best Time of Year to Move to Wesley Chapel
Wesley Chapel is a Gulf Coast Florida city and, as such, you can expect to experience tropical climates throughout the year. This means summers are hot and humid. But winters are downright enjoyable, which is why snowbirds flock to Florida to escape snowy winters back home. 
The ideal time to move to Florida is November, April, and March because these are the most pleasant months in Wesley Chapel. Keep in mind while not impossible, August and July are the least comfortable months for the strenuous activities involved with moving.
Summer High: July high is around 91 degrees (the humidity is often described as stifling from June through August.).
Winter Low: January low is 47 degrees.
Rain: Averages 53-inches of rain a year (the U.S. average is 38-inches per year).
Snow: 0-inches of snow a year.
So whether you love breathtaking beaches and the outdoor lifestyle or dream of visiting Disney World regularly moving to this part of Florida won't disappoint.
Cost of Living in Wesley Chapel
Because it's located in the metropolitan area, which includes Tampa, St. Petersburg, and Clearwater, all surrounding Tampa Bay, the cost of living in Wesley Chapel is somewhat higher than in other small cities in Florida.
However, one of the greatest perks of living in Wesley Chapel is the proximity to award-winning beaches, Disney World, Universal Studios, and the Kennedy Space Center.
According to Zillow, in 2022, Wesley Chapel's median home value is $424,131, somewhat higher than in most towns across America. So before you replace all of your winter clothes with gallons of sun tan lotion, it's worth comparing the cost of living in your current city with the cost of living in Wesley Chapel.
If you're worried about the hot and humid Florida summers, renting before buying a home may be advisable. The median rent in Wesley Chapel, FL, is currently $1,896. And like home prices, rents are currently trending upwards.
No matter where you live, your primary expense will be the mortgage or rent. But what about the other living costs, such as groceries, utilities, and transportation? These expenses run about 3.5% higher than the national average but may still be lower or at par with where you currently live.
When calculating your budget, don't forget the Sunshine State is a no income tax state so it doesn't take any of the hard-earned money out of your paycheck or retirement income. As a result, it's one of the many perks that make Florida a popular retirement place.
Education in Wesley Chapel, FL
Wesley Chapel is a desirable place to raise a family with plenty of great public and private serving students in kindergarten through twelfth grade located near affordable residential communities.
The top public schools are as follows: Wiregrass Ranch High School; Dayspring Academy; Countryside Montessori Charter School, Sunlake High School, and Dr. John Long Middle School.
Those seeking a degree or career certificate can attend college locally at Pasco-Hernando State College Porter Campus at Wiregrass Ranch. The small college offers affordable tuition and 70 certificates, degrees, and programs from accounting and aviation to web development and welding technology.
In Summary
Living in Wesley Chapel offers residents an outdoorsy suburban feel, combining stunning Tampa Bay beaches with some of Florida's best nature preserves and parks. And with a population of just under 65,000, some would say the perfect city size.
Wesley Chapel is only 32 miles from the Tampa International Airport (TPA / KTPA), making traveling anywhere you want to go pretty convenient. So whether you crave the life of leisure or adventure, with so much to explore, there are plenty of reasons you'll love living in one of Florida's most attractive cities.
Make Your Move More Enjoyable with Metro
Whether moving across country or across town, our friendly, Florida storage teams are ready to help take the stress out of your next move. We make it easy to store for as long or as little time as you need with flexible, month-to-month storage rentals, online storage deals, and state-of-the-art security features..
Find a Metro Self Storage location near you and reserve your unit online today!