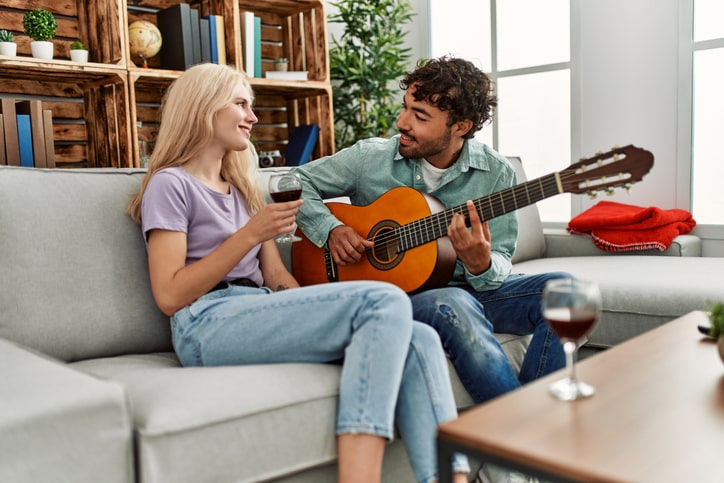 Make Room for Your Houston Apartment Lifestyle with Self Storage
---
June 7, 2022 | Business Storage
Living in a Houston apartment has many benefits, such as being part of a community where it's easy to socialize and make new business connections. And if you live in Downtown Houston, you might not even need a car. However, when it comes to having enough storage space, apartment living can be a challenge for anyone.
This is especially true for entrepreneurs, creatives, and influencers who operate their businesses from home. Generally speaking, apartment storage usually lacks the flexibility and security you might need for your business investments.
So whether you're an ambitious Instagram influencer or an up-and-coming wedding photographer, here are some ideas on putting self storage to work to make the most of your Houston apartment lifestyle.
Houston at a Glance
If you are moving to Houston or already live here, Houston is a vibrant city of culture, ethnic, and career diversity. Moreover, Forbes Magazine ranks Houston #10 on its list of Best Cities for Young Entrepreneurs contributing to the city's fresh, innovative spirit. Here are some fun facts about Houston:
Houston is the biggest and most populated city in Texas. With more than 2.3 million residents living across 637 square miles, Houston is also the largest city in the southern United States.
Houston is one of the state's four largest cities that make up the Texas Triangle. Also known as "Tegaplex" — a mega-region that includes Houston, San Antonio, Austin, and Dallas-Fort Worth.
Houstonians are young. Houston's median age of 34.9 is the lowest of the nation's major metros, based on the 2019 U.S. Census.
Houston residents speak more than 145 languages, and the city's reputation as a cultural and entrepreneurial hotspot makes it an attractive place to live. The city is also known for its urban parks in addition to its sporting events, museums, restaurants, and festivals.
Houston Lifestyle and Fashion Bloggers
Houston fashion and lifestyle bloggers set the scene for the latest trends. Whether you're trying to get some ideas for what to wear to the office or for the right look for your apartment community's next social gathering, Houston social media influencers have you covered.
However, if you're a fashion influencer living in a downtown Houston apartment, you're probably in need of an additional closet. A clean, well-lit, and climate-controlled 5×10 or 10×10 storage space will help you declutter your apartment and elevate your spaces while providing you with secure and convenient storage.
So whether you need to store high-fashion clothes, videography gear, or a collection of designer shoes, you can count on Metro Self Storage in Houston for reliable and friendly service and top-of-the-line storage solutions.
Houston Real Estate Agents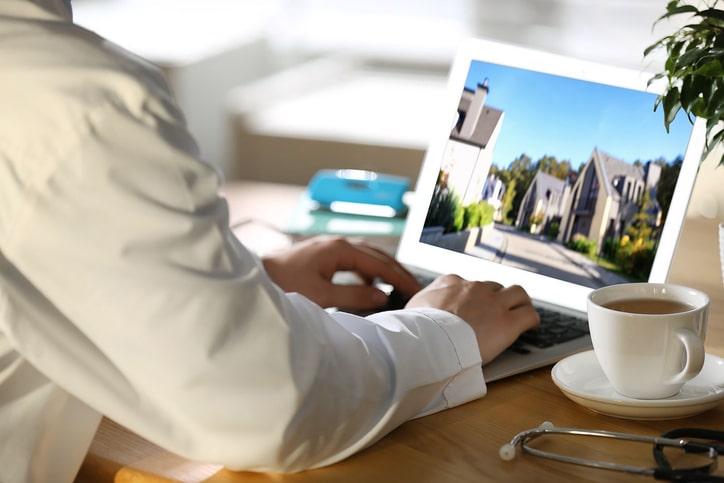 According to a recent article by Zillow, the Houston real estate market is poised for continued growth. Like home decorators and professional staging companies, realtors are in an industry that requires flexible storage space solutions.
Real estate agents guide homeowners through the sometimes emotional and stressful process of selling a home. Unfortunately, homebuyers search and tour homes primarily online now due to the pandemic, which means their first impression comes from photographs and videos.
As an experienced Houston real estate agent, you'll want your homes to make a great first impression. To make that happen, advise your home sellers to remove clutter and pieces of furniture from their homes to make rooms look larger and more appealing.
By providing your clients with a secure, convenient storage unit to temporarily store their extra clutter and furniture, you're offering a value-added service giving them one more reason to choose you as their Houston realtor.
The Gearhead Lifestyle in Houston
Are you an outdoor adventurer who loves gear? The Houston metro area is often referred to as the "outdoor city." And for good reasons too. Houstonians enjoy hiking, backpacking, rock climbing, kayaking, biking, and more in the city's urban parks.
Houston is home to the largest bouldering gym in the country—Momentum Indoor Climbing. Tranquillity Park, Buffalo Bayou Park, and Hermann Park serve as Houston's most iconic outdoor landmarks. Locals like to kayak and canoe on the waters of Buffalo Bayou, which extends 53 miles through Houston.
Whether you love to climb, kayak, or bike, a secure self storage unit is the ideal place to store a kayak, rock climbing gear, biking gear, and more! So start investing in your next outdoor adventure knowing you can make room for living your ideal outdoor lifestyle in Houston.
Houston Solar Energy Companies
Besides entrepreneurs and small business owners, offsite commercial storage can benefit many types of industries. For example, landscapers, mechanics, and construction contractors utilize commercial storage units to keep supplies, extra vehicles, and equipment in a convenient and secure location.
Texas solar energy companies can utilize Houston storage units to store solar panels, inverters, racking, and solar shingles near their job sites. Self storage can be located near ever-changing job locations to save installers valuable time by having solar equipment a few minutes away.
Moreover, Metro storage facilities feature electronic gate access, 24-hour video monitoring, and extended access hours, which are just a few of our secure and convenient features.
Popular Houston Apartment Neighborhoods
Houston has long been considered a relatively affordable city for its size. As such, Houstonians enjoy a lower cost of living than many other populous U.S. cities. So when it comes to living your ideal Houston apartment lifestyle, you've chosen the right place.
According to Zumper.com, Houston apartment rents are on the rise but still lower than many other major metro areas. While living in an urban environment certainly has its appeal, choosing a more affordable neighborhood away from the city center or opting for a smaller apartment are two ways to save.
The most expensive apartments are in Midtown and Downtown, with average rents ranging between $1700 to $1900.
The most desirable Houston apartments are located in Uptown and Eldridge West Oaks, where average rents hover around $1,200.
With its startup and small business-friendly culture and booming economy, it's no wonder Houston is the ideal location for creatives and entrepreneurs.
Convenient Houston Metro Self Storage Facilities
Sometimes a little extra space is all we need to achieve our goals and follow through on our dreams. So whether you love living in Houston or are moving here, our Houston-area storage facilities will help make your life a little more manageable.
From easy drive-up access and climate-controlled units to parking and vehicle storage, you're sure to find the solution to meet your needs. Flexible month-to-month leasing and online bill pay make the decision easy. Visit Metro Self Storage to learn more about your storage options near Houston so you can start living your ideal lifestyle today.