5 Easy Ways to Beat the Winter Blues in Chicago
---
January 26, 2019 | Your Local Metro
To best way to beat the winter blues in Chicago is to find something that brings you joy. Fortunately, there are a lot of fun activities that can bring happiness and a sense of adventure into your life in the Windy City. You just need to get out and experience the city!
Even if you're tempted to stay home and out of the cold, these activities are sure to draw you out of your winter hibernation. We promise you won't regret it.
1. Stay warm with a cup of gourmet hot chocolate
As native Chicagoans, we understand being active outdoors can help you beat the winter blues. However, it can also make you feel bitterly cold, spoiling your good mood.
The remedy? Chocolate! It's known to elevate moods by stimulating endorphins. So try sipping high-quality hot chocolate at one of Chicago's many restaurants and confectionaries.
Because hot chocolate is so popular among Chicagoans, there are a lot of places to get delicious hot chocolate in the city. Check out this list of 20 heartwarming hot chocolates to sip in Chicago, and start beating those blues!
2. Relax in a warm bath or sauna
Still not warm enough? Try soaking in a warm bath at a luxurious spa-like Aire Ancient Baths in Chicago. This sophisticated and historic bathhouse was inspired by the baths of the ancient Greek, Roman, and Ottoman empires. Situated in a historical building, almost completely lit by candles, you can relax in the steam rooms, salt pools, and hot baths until you forget about winter.
Another good option that's a bit cheaper is the Red Square Bath House. Established back in 1906, this Russian-Turkish bathhouse also has a restaurant, bar, tanning salon, and other services, like massages and pedicures. Day admission to the sauna costs $35 and includes a towel, robe, and slippers. You can add on other services or go just for the warm, blissful sauna.
3. Go ice skating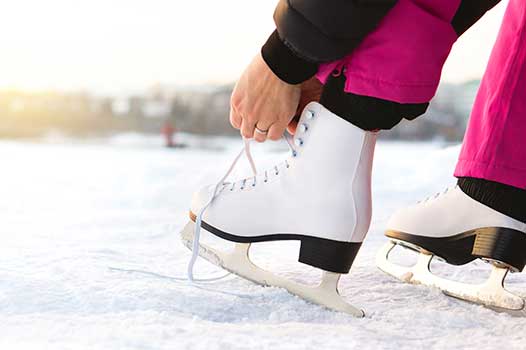 If you're struggling with winter depression, one effective way to boost your spirits is to stay active. Nothing will beat the winter blues like exercise. Increasing your heart rate releases chemicals in your body called endorphins, also known as the "feel-good hormones." Endorphins trigger positive feelings and even euphoria, similar to effects of morphine.
In other words, moving your body is not only good for your physical health, but also your mental health, particularly in the winter. And what better way to embrace exercise than by doing something fun, like ice skating?
Chicago has several fantastic ice rinks to choose from. For example, downtown, you can go to the McCormick Tribune Ice Rink in Millennium Park, located near the famous Cloud Gate sculpture (a.k.a. "The Bean").
Alternatively, you can go to the unique Ice-Skating Ribbon in Maggi Daley Park, which curves like a river rather than a traditional circle. Or you can check out the Sky Rink at the Peninsula Chicago luxury hotel, located on its beautiful fourth-floor terrace.
4. Walk in a lush indoor garden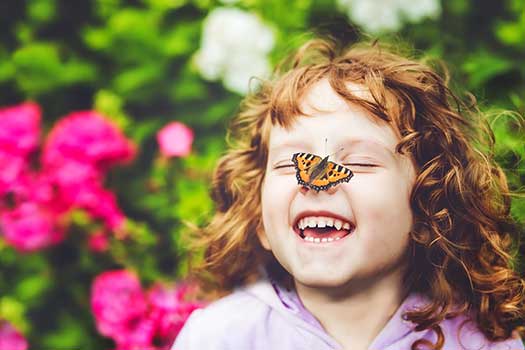 If you're feeling blue because you miss the greenery of spring and summer, why not visit an indoor garden? Chicago has three wonderful conservatories worth visiting:
Judy Istock Butterfly Haven
Located in the Peggy Notebaert Nature Museum, this 2,700-square-foot butterfly paradise has 1,000 butterflies in 40 different species. Along with the butterflies, you can enjoy a variety of tropical trees, flowers, and pools of water. Be sure to visit during the daily butterfly release, when new butterflies take their first flight in the haven.
Garfield Park Conservatory
This is one of the largest conservatories in the US, full of beautiful plant species from all over the world. With two acres of indoor gardens, you can release endorphins while walking and savoring the warm temperatures and vibrant greenery at the Garfield Park Conservatory.
Lincoln Park Conservatory
Located next to the Lincoln Park Zoo (another great place to visit), this lovely conservatory is made up of four greenhouses showcasing exotic plants. There's a Palm House, a Fern Room, an Orchid House, and a Show House, used for the annual flower shows. Altogether, you'll see so much lush greenery that you might forget you're in the middle of a cold, windy city when visiting the Lincoln Park Conservatory.
Related: 7 Free Things to Cross off your Chicago Bucket List (In the cold!)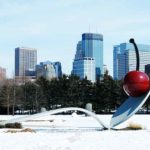 5. Get involved in the community
Fun outings can be great pick-me-ups, but only temporarily. For long-term joy, your best bet is to build social connections in the community. Socializing with people you care about and getting involved in meaningful events or causes can bring you lasting happiness, even during the frigid Chicago winter.
If you've recently moved and are struggling to make friends, check out this article: How Millennials Meet People and Make New Friends When Locating for Work. Like all cities, there are a lot of organizations and activities you can get involved in throughout Chicago. Choose something that appeals to your interests, then go out and find people to laugh with!
Get the Space You Need with Metro Self Storage
With the massive population found in Chicago, space can be hard to come by. If your home feels crowded, Metro Self Storage has the room you need to reach your organizational goals. Find a location near you today!