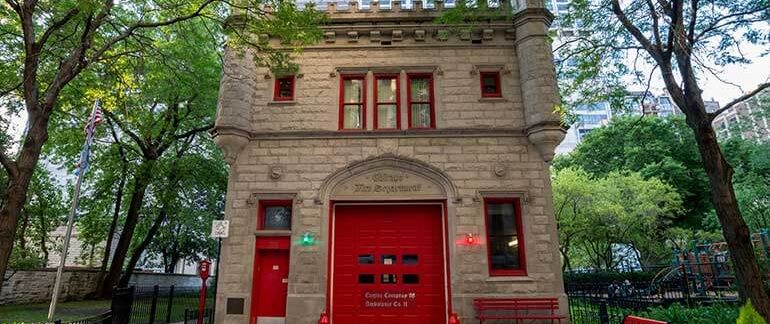 4 Lesser Known Chicago-Area Museums to Explore this Weekend
---
January 19, 2019 | Travel Destinations
Everyone knows about the top museums in any major city. You probably already know about the Field Museum or the Art Institute of Chicago. But just a few steps off the beaten path are lesser known Chicago-area museums just waiting for you to discover. They hold educational and entertaining exhibits on a variety of subjects, and with fewer crowds.
From learning about the Chicago River to discovering our country's use of currency—check out these lesser known Chicago-area museums to further expand your knowledge of the intricacies of this beautiful city!
McCormick Bridgehouse & Chicago River Museum
Photo Credit: Wikimedia Commons | Ken Lund
Discover the world famous river at the McCormick Bridgehouse & Chicago River Museum. The city of Chicago is built around the water, so why not take time to learn more about it? This museum is located at the site of the most well-known moveable bridge in Chicago.
History and art still thrive in Chicago today, and there are numerous and fascinating museums to visit as you explore the Windy City.
At this Chicago museum, you can familiarize yourself with the role the river plays in the city, how the direction of the water can be switched, and what makes the movable bridges work.
In addition to its regular hours, the museum is also open for bridge lift viewings. The bridge only lifts about 40 times per year, a spectacular sight if you happen to be at the museum on the right day. The panoramic views in this five-story building are alone worth the stop during your next stroll on the Riverwalk.
International Museum of Surgical Science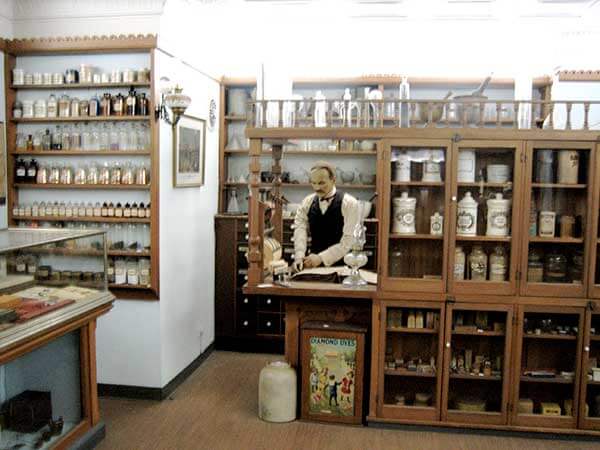 Photo Credit: Flickr | Peter Merholz
Thousands of surgical related objects are on display in this once home built in 1917. Located in North Side Chicago, this quirky museum also serves as a Hall of Fame for surgeons, memorializing doctors who pushed education to cultivate advancement in the field.
With more than 600 paintings, prints, and sculptures, this museum also holds collections of fine art.
If you are squeamish, beware – but whether or not you have a passion for medical history, check out North America's only museum devoted purely to surgery on your adventures of lesser known Chicago-area museums.
Peggy Notebaert Nature Museum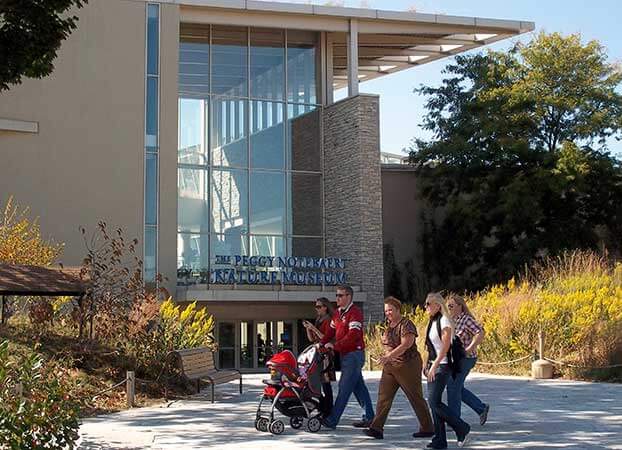 Photo credit:  Wikimedia Commons | Alan Scott Walker
The nature museum is a sight for sore eyes in the concrete jungle of Chicago. Residents and visitors alike can get back in touch with the sights, sounds, and smells of the outdoors at the Science Academy's Nature Museum.
Established in 1999, this relatively new museum hosts both plants and animals. This lesser known Chicago-area museum emphasizes the importance of native plants—since a natural ecosystem thrives with native flora and fauna.
Native butterflies and salamanders and more are all located near the Zoo at Lincoln Park. This whole fun and interactive area is a great place to bring children!
Money Museum
Photo credit:  Bob Dlotkowski | Chicago Money Museum
The Money Museum is located in the Federal Reserve Bank of Chicago, right off South Wacker Drive near the well-known statue of The Bean. The museum hosts both informative displays and actual exhibits of millions of dollars.
There are plenty of photo ops, information on how to spot counterfeit money, and even an explanation of our nation's currency system.
One machine shreds unusable dollar bill and this money confetti is available to museum-goers to take home. While free of charge, the museum has more security than your average museum and a photo ID is required to enter. This small museum should be a stop on your Chicago-area museum tour.
Get Your Chicago Storage Unit with Metro Self Storage
There is little doubt, older cities in American bring a rich cultural heritage, and Chicago is undoubtedly counted amongst them. Even though locals and tourists may think of deep-dish pizza, sports, comedy clubs, and public art, Chicago also has a long history to share with modern day folks. 
Living in the big city often means that space comes at a premium. If your Chicago home has begun to feel crowded, Metro Self Storage has the space you need to de-clutter. Find a location near you today!