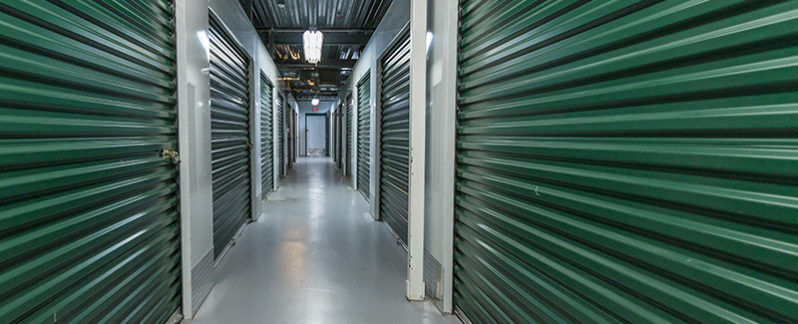 5 Tips for Choosing a Storage Unit in the Winter
---
December 6, 2020 | Moving
When choosing a storage unit in the Winter it's a good idea to take your local weather conditions into consideration in addition to cost and comfort.
For example, choosing a climate-controlled facility with interior loading bays and climate-controlled units will keep you more comfortable and your items more protected during inclement weather.
It can be cheaper buying a house during Winter because the vast majority of people move from May through September. So if you're planning to sell or buy a home this Winter, you're not alone. Millions of other Americans buy houses during the country's coldest months.
Here are some tips for choosing the right to choosing storage units for choosing a storage unit in the Winter.
Convenient Location
A typical real estate mantra– Location Location Location! – is also applicable when choosing a winter storage unit. Depending on where you are moving, the ideal location will be close to your new home.
However, if you live in a busy metropolitan area, you might find cheaper storage unit prices on the outskirts of town. So if you only need it for a short duration, the distance may not be a deal-breaker. This money-saving strategy also works if you won't need to access your items regularly.
Storage Unit Amenities
Storage facility amenities vary widely and are based on the age of the facility and its location, and how well it is maintained. A Drive-up, outdoor storage unit is an excellent option if you're looking to store a car or commercial vehicle over the Winter.
If you live in a region of the country where it snows or that experiences heavy rainfall, choosing a facility with indoor climate-controlled units and interior loading bays will protect you and your items during bad weather.
Security features to look for at any type of facility include 24-hour video surveillance, on-site property. managers, well-lit spaces, and keypad gate access. Also, be sure to choose a fully fenced facility. Combined, these industry-leading security features will give you peace of mind.
Drive-Up Storage
Drive-up storage units are housed in single-level buildings designed for quick and convenient access. You can park right next to your unit for easy loading and unloading. Also referred to as outdoor storage, drive-up units are cheaper than indoor, climate-controlled units.
Climate-Controlled Storage
Climate-controlled units are housed inside of a building that offers additional protection from outside elements like dust and pests. If you're renting a storage unit in the Winter, consider paying a bit more per month for a climate-controlled unit.
Climate-controlled units are kept at a temperature range that is designed to protect wood furniture, appliances, and other personal belongings from severe temperature swings. So if you live in a region of the country that experiences freezing winter weather, renting this type of unit is one of the best options.
The majority of newer, climate-controlled facilities are multi-level buildings, so the units are accessed via large interior loading bays and multiple elevators. Driving inside a large building will keep you out of the elements and more comfortable during your winter move too.
Look for storage companies that offer dollies or handcarts to make loading appliances and large items into your interior, climate-controlled unit easier.
24-Hour Access Storage
While most people don't need access to their storage unit 24-hours a day, it's a convenient amenity offered by select storage locations. If you work outside the conventional 9-to-5 workweek or own a landscaping business, 24-hour access storage can be a significant benefit.
Unlike storage units with set hours for access, a 24-hour storage facility is accessible any time, day or night, seven days a week. It's important to ask your storage team whether or not holidays are included at your location.
If you are considering choosing a 24-hour storage unit this Winter for household or business storage needs, be sure to look for 24-hour video surveillance and a fully fenced and well-lit facility.
Hours of Operation
Because the days are shorter during the winter months, you'll want to choose a well-lit facility in addition to one that offers excellent customer service. You don't want to be left out in the cold if you need assistance or have questions about your storage needs.
There are two sets of hours to confirm at your facility. The first is the storage retails office hours when someone is there to help you with your storage questions and offer tips on loading your unit. Choosing the right-sized unit will help ensure you're not paying for more storage than you need.
You should also expect to have access to your storage unit 365 days a year. Not all storage facilities offer an on-site storage team throughout the week, which can be inconvenient. Other amenities to look for include moving and packing supplies
Determining Size
What size storage unit size do I need can be an intimidating question. Thankfully, our storage team has loads of experience helping people just like you answer this question.
Storage unit sizes can range from small 5×5 units to large 10×30 units. Think of a 5×5 as a small walk-in closet. These units typically have narrow roll-up doors, making them well-suited for storing seasonal decorations, kid's toys, moving boxes, and personal items.
A 5×10 storage unit is typically used for storing recreational gear like canoes and motorcycles over the Winter. These smaller units usually meet the storage needs of a one-bedroom or small studio apartment.
The medium-sized, 10×10 unit is the most common storage rental size throughout the year, including winter months. 10×10 units are the size of a small bedroom and are great for storing a one-bedroom apartment with furniture and appliances. If you're decluttering to stage your home before moving, a 10×10 unit would be an economical choice for temporary storage.
A 10×15 storage unit is getting closer to what most people will need when storing the contents of their entire home. This type of unit can typically handle the contents of a 3-bedroom house in addition to some furniture.
A 10×20 storage unit is likely to be utilized by families needing to store the contents of a home with multiple bedrooms. Larger storage units need to be loaded in an organized way to accommodate furniture, beds, appliances, and boxes.
At most storage facilities, a 10×30 is the largest option if available at all. These super-sized units are referred to as commercial units and ideal for larger homes. You can fit most cars in addition to moving boxes.
Other Handy Sizing Tips
Renting a larger 10×15 and a smaller 10×10 or 5×10 unit is a good strategy if you plan to move in stages or would like to organize your storage units in a specific way. 10×15 storage units can also handle winter storage for classic cars, ATVs, and small boats.
A 10×20 unit can be a great choice if you plan to hire professional movers while building or moving into a new home. These large storage units are also great for storing business equipment like landscaping tools and supplies.
Storage Organization Tips
If you plan to access your unit regularly during your transition, consider adding shelves along the storage unit's interior wall to maximize space. You can place labeled boxes or, better yet, clear plastic boxes on the shelves for easy identification.
Don't place damp moving boxes or dirty kitchen appliances inside your unit as these will mold and possibly attract vermin. Unfortunately, damp or wet items can grow mold faster than you can imagine, whether it's stored in a climate-controlled unit or not.
As a result, try to avoid moving your items on snowy or rainy days. But if you must move during Winter then check out our Winter moving tips post for more information.
Before packing your moving boxes, take an inventory of everything of value that you own. This would include things like appliances, bikes, cameras, expensive kitchenware, and fine china.
Smartphone apps like My Stuff and Home Inventory for iOS and Magic Home Inventory for Android can simplify this important task. Doing this will also help you identify what to donate, sell, or throw away. You'll save money on storage costs if you're not storing things you don't plan to use in the future.
Before choosing what to pack, make sure you condense and declutter as much as possible.
Get Your Storage Unit with Metro Self Storage
Now that you've explored a guide on choosing storage units, you should have an easier time picking out the perfect unit. Warm-up your winter move by contacting a member of our knowledgeable member of our storage team at your nearest Metro Self Storage location, or visit us online at metrostorage.com.