Professional Landscaper Tools & Equipment Storage Ideas
---
November 30, 2020 | Storage Tips
Whether you're new to lawn care or own a longstanding landscaping business, your investment in landscaper tools and equipment is a critical part of your success. Many take advantage of drive-up storage units as their second garage to store everything from lawnmowers and leaf blowers to hoes and cultivators.
Here are some business storage ideas for your landscaping company so you can give your residential and commercial properties a beautiful and professional appearance year-round.
Storing your Landscaper Tools and Equipment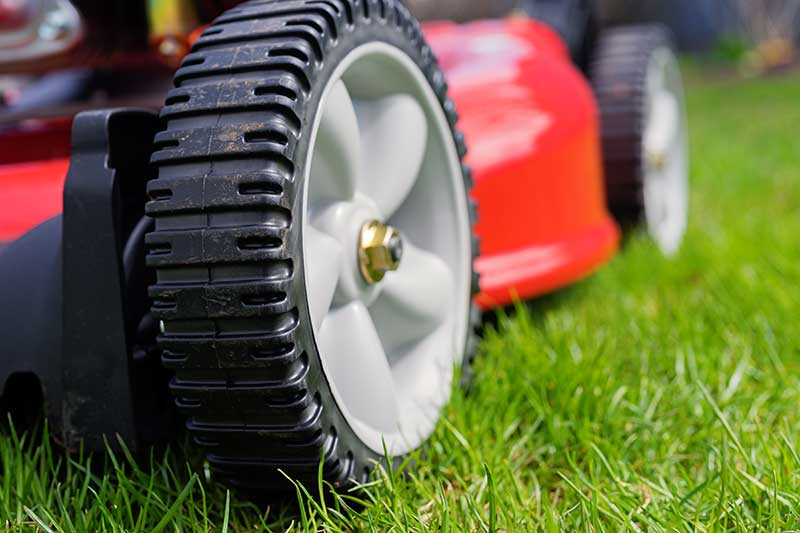 Landscaper tools and equipment storage is especially challenging for growing businesses. Moreover, keeping your landscaping tools and equipment safe while it's not in use can be even more challenging.
Add to that the issue of storing landscape trailers and equipment at your home can be a code violation in some cities. Unless you live in the country or a neighborhood without covenants, neighbors may decide to complain.
To avoid these types of distractions, landscapers frequently take advantage of drive-up storage units as their second garage to store everything from lawnmowers and leaf blowers to hoes and cultivators.
Winterizing Power Equipment
Many landscapers set up their businesses to alternate between snow blowing services and lawn care and landscaping throughout the year.
Unless you live in a Mediterranean climate, winterizing gas-powered landscaping equipment like lawnmowers and edge trimmers will protect them from the elements over the winter months.
To prepare the equipment you plan on storing, drain the fuel, or add a fuel stabilizer if you may occasionally use the machine. Also, check for worn tires that might need replacing where appropriate.
It's also an excellent time to perform any annual maintenance, including replacing worn-out bearings, batteries, spark plugs, or air filters.
Once you've performed all necessary repairs and prepped your landscaping equipment, choose a self storage facility that offers the following features:
24-hour video surveillance
Well-lit driveways and parking spaces
Drive-up storage units (like having an extra garage)
Extended gate access hours
Online business storage payment options
Pro Tips for Selecting Hand Tools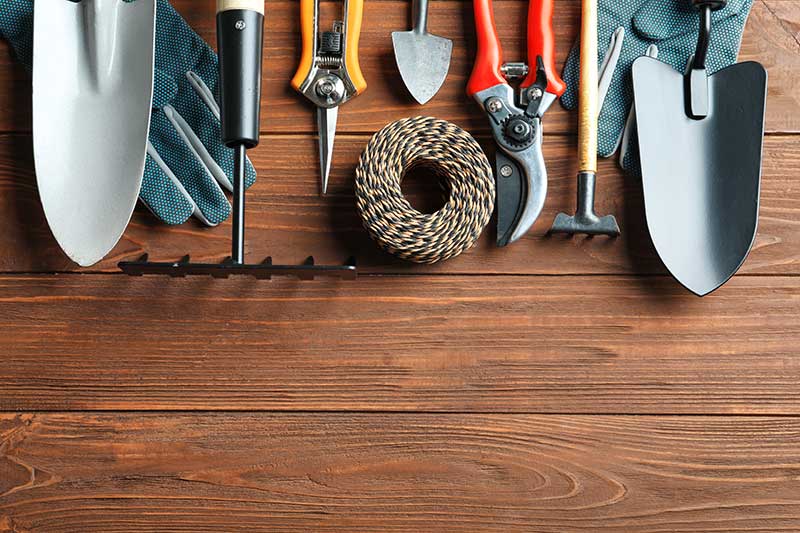 Choose landscaping tools with wood or coated-metal handles, as these will be strong but not too heavy.
If you have the money to make a long-term investment, purchase yard maintenance tools like shovels and hoes with tubular-steel or fiber-glass handles.
Keep in mind that long-handled tools with "D" shaped handles are easier on your hands and wrists.
Before buying, act out the motions you'll go through when using a particular tool. Get a feel for the weight, length, and balance.
Don't forget cleanup gear! Tools such as push brooms for driveways and sidewalks, squeegees for wet messes, and professional lawncare bags are landscapers' best friends.
Trust Metro Self Storage with Your Landscaping Gear
A storage unit is an excellent option for contractors and businesses to store their landscaping tools and equipment.
Renting a commercial or business storage unit rental is less expensive and more flexible than leasing a building or plot of land to store tools. The latter option means becoming tied down to a fixed space in addition to a long-term contract.
By choosing a convenient storage location that offers features that will meet your needs, you can upsize or downsize your unit or commercial vehicle parking at any time. In other words, mini storage expands, and contracts to meet your seasonal storage needs.
Expert landscapers know that properly maintaining their equipment is key to running a successful operation. A drive-up storage facility makes accessing and dropping off equipment to and from the job site fast and efficient too. When you choose one a state-of-the-art facility with Metro Self Storage, you'll gain access to convenient features like drive-up units and more. Find a facility near you and rent your unit online today!