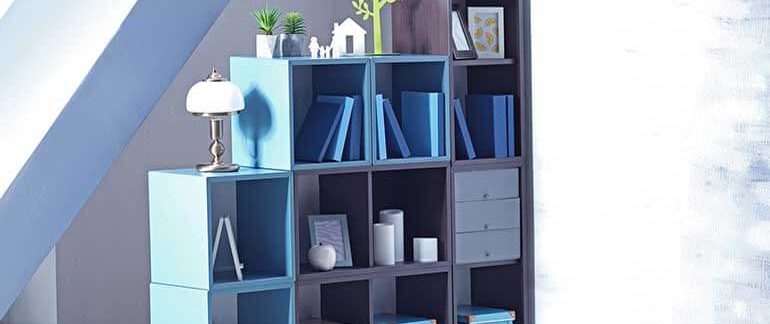 5 Tips for DIY Home Storage
---
March 28, 2016 | Home Organization
Decluttering before guests arrive, tackling spring cleaning or a visit from an outspoken friend or relative can inspire you to finally get everything organized and stored properly. While self storage is a great option for some, you may also decide to find enough space for home storage without ever leaving the house. If you choose to "do it yourself," keep in mind the following 5 tips to increase your chances of success.
1. Mentally prepare yourself.
DIY home storage can be time-consuming and exhausting at the beginning, both mentally and physically. You have to brainstorm the best ways to fit everything in your home, and then actually follow through with those ideas.
You might not be able to keep everything, either, since your home has limited space. To make sure storage doesn't interfere with your everyday life or become an eyesore, you have to face the possibility of getting rid of a few things. These decisions can be difficult, especially if they involve memories.
For some, getting mentally ready for home storage means browsing through home magazines or Pinterest for a day for inspiration. These sources can give you great ideas, as well as guilt-trip you into making your home as beautiful as what you see in the pictures.
For others, reading a how-to blog or self-help book like "The Life-Changing Magic of Tidying Up" is exactly what they need to get started. Following guides like these can make DIY home storage seem manageable rather than intimidating, since every task is lined out for you already. It could even become an accomplishment you enjoy instead of a chore you dread.
2. Use dead space to your advantage.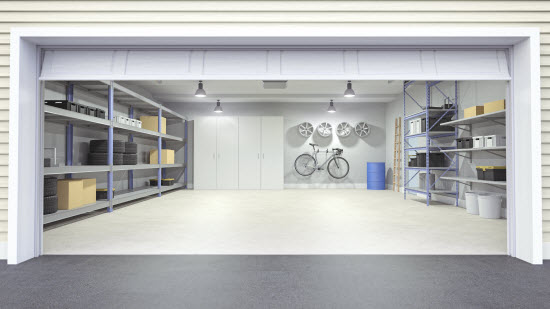 Every home has a few nooks that go unnoticed, even by those who live there. Spaces under the furniture and above the cabinets are almost invisible and can easily be used for extra storage. If those spaces are already stuffed, you can put in more shelves closer to the ceiling, especially in places like the garage. If you organize everything so it fits perfectly and looks great, you might be surprised how much room your house actually has.
3. Be careful how you store little things.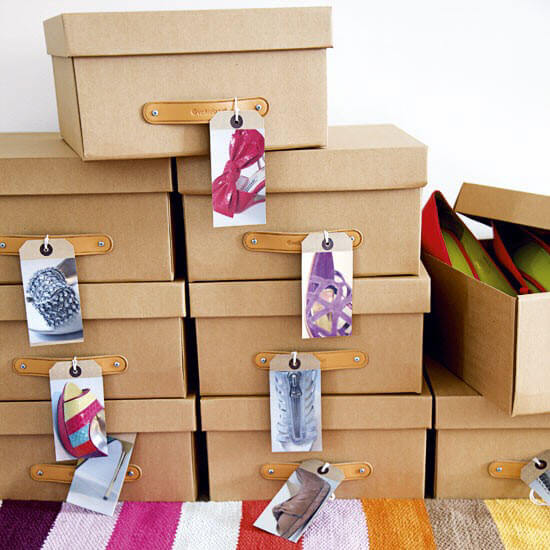 As you choose what exactly to put in each box or bin, try to be kind to yourself in the future. Don't throw big and small objects together, unless you're okay with lifting everything out when the you need that one little thing later. Large objects might be difficult to store initially—but small objects can cause you more headaches in the future.
Small objects are also tricky to store together, unless you organize them well beforehand. Otherwise, you'll end up with the same problem. You'll have to dump everything out to find what you're looking for. Christmas lights and ornaments are a classic example of that. Instead of sorting and detangling them every year, you can hang them on rods built into a box or use coffee cans to wrap the lights and store the ornaments.
Another good strategy is to store small objects in small bags, boxes or jars, which you can either store separately or organize in a larger box. If the boxes, etc., are not transparent, you could consider labeling them with pictures to help you immediately see what each one holds. It sounds ambitious, but it'll look great.
4. Rethink everyday objects.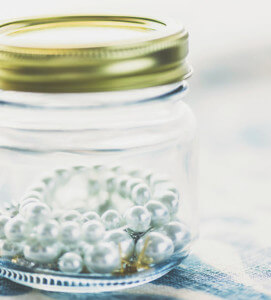 One way to save space is to use items you already have as organizers for storage. Mason jars are well-known for their versatility, but magazine holders and magnet strips can be incredibly useful, too. While magnet strips are often intended for kitchen knives, they can also hold bobby pins and toy cars – basically anything that's small and metal. Even legos can help you organize by holding keys and cords.
If focusing on these small objects seems trivial, remember tip #2. You'll be thankful for it later.
5. Don't store things with friends and family.
If you get discouraged while conquering DIY home storage, don't bail out by using the homes of your friends and family as storage facilities. Besides being a burden on them, you only postpone the problem  for yourself. Either face the task head-on, or use self storage to buy yourself time. Find a Metro Self Storage facility to get your storage solution today!