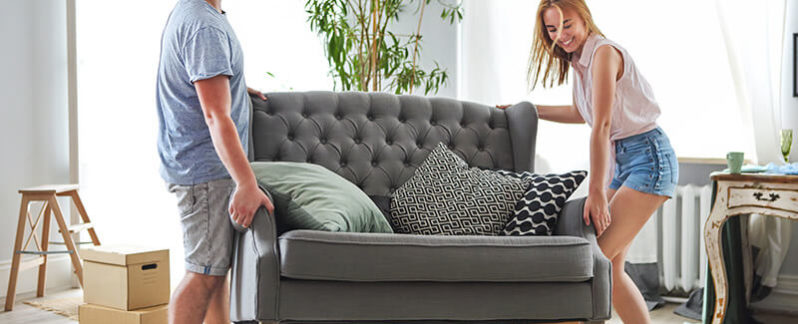 Downsizing to a New Home? Use This 3-Month Moving Checklist
---
July 18, 2020 | Moving
Downsizing a home can bring significant benefits including financial savings and better mental health. As a result, more and more people of all ages are attracted to a simpler lifestyle to adopt minimalist principles.
So whether you're downsizing to a smaller house or making the leap to a micro-apartment, our 3-month moving checklist will keep you on track.
THREE MONTHS BEFORE YOU MOVE
Make a broad sweep of your entire home to declutter things like old magazines, newspapers, and other stuff, so you are less distracted and can get down to the basics.
Create an inventory of every item you'll be taking with you, categorizing by room. Put together a moving binder or, better yet, create a moving spreadsheet to inventory track the items you're considering selling or donating. You can use additional tabs to track estimates, screenshots of receipts, and contact names and numbers.
Budget for your moving expenses – will you hire professional movers or rent a moving truck? Hiring a professional moving company is easy. However, it comes with many choices, making the process time-consuming and why you want to get an early start.
Full-service moving companies for hire will come into your home and do everything from packing boxes and wrapping the furniture to loading and unloading your belongings at your new home.
Today, most households choose a hybrid version of a DIY moving hiring professionals movers for selected services. For example, you can pack your moving boxes and let someone else do the heavy lifting of your appliances, couches, and beds.
If your budget-minded move means renting a moving truck and buying or borrowing moving boxes, be sure to compare prices and ask about additional fees.
If you're renting your home, talk with your landlord to determine your move-out day and when written notice is expected.
A note about boxes: In today's world, it's best to buy new moving boxes for safety reasons. Moreover, many retail and grocery stores break down and recycle their cardboard to help save space and the planet.
TWO MONTHS BEFORE YOU MOVE
Purchase moving boxes and packing supplies from a local self storage provider or home improvement store.
You'll find a wide range of moving supplies and boxes at your local Metro Self Storage.
If you're moving to another state or country, make and finalize necessary travel arrangements, such as booking flights and making hotel reservations.
Contact your credit card and insurance providers and financial institutions to let them know you are moving.
If you've decided to sell any of your furniture, appliances, or home decor, be sure to take good photos to get the best price. Online marketplaces include Craigslist, Facebook Marketplace, and eBay.
If you have children, arrange to have their school records and transcripts transferred to your new school district. If you don't have an online medical portal with your doctor, request copies of your medical record and prescriptions.
Don't forget Fido! Pets get stressed out during movies, so contact your veterinarian for suggestions to keep your pet stress-free and your pet's records.
Make final arrangements and sign paperwork if you decided to hire a professional moving company.
If you're fortunate enough to have family or friends helping you move, confirm their commitment, and then let them know the plan.
ONE MONTH BEFORE YOU MOVE
We know you've already started packing, being the super-organized person that you are! Setting aside a couple of hours a day to dedicate towards packing will make those last few days a lot less stressful.
Purchase moving insurance; moving insurance protects your goods in transit while traveling to your new home, whether on the truck or in temporary storage.
Go online to file an official change of address with the U.S. Postal Service–it's quick and easy!
Unless you're transferring services to your new address, call your new utility providers to let them know when you'd like to start service. Don't forget to determine a stop date with your current utility providers.
If you rent your home or apartment, be sure to follow your lease instructions and send written notice to the landlord of your intended move-out date.
Label. Label. Label. As you pack items, remember to label all boxes and storage containers: 
Are you moving to another state? Unless you're having your car shipped, be sure to get your vehicle serviced before hitting the road.
ONE WEEK BEFORE THE BIG DAY!
Pack "The Essentials" moving box for each member of your family (don't forget pets!). What to put in your must-have moving box?
Pajama's and slippers
Clothes and shoes
Prescriptions and toiletries
Toys, books, or other favorite things
Pack a kitchen box with enough cookware to make meals for the next 2-3 days. Paper or plastic dishes will make clean up much easier. Be sure to throw in various snacks and special food items.
Confirm your moving truck rental, your pick-up and drop-off dates with your professional moving company, or your schedule with friends and family who are helping you.
Set up a time with your landlord or real estate agent to do a final walk-through of your current home.
MOVING DAY
The big day is here! Do one last walk-through of your home checking all cupboards and closets in addition to the basement and attic if applicable.
If you hired a professional company to move your belongings, verify that they have booties for their shoes, moving blankets, and other protective gear.
DIY move? You must load large items (i.e., armoirs, sofas, beds, and appliances) into the back of the moving truck before packing smaller and lighter household items toward the front of the truck.
Whether you sold your home or walked through your home with the landlord, take photos of every room in case you need to prove that you performed all repairs and left it clean and empty.
If you hired professional movers don't let them leave without signing the bill of lading/inventory list.
Surprise and reward your movers – friends and family – with pizzas and beverages after the work is done to thank them.
STILL CAN'T DECIDE ON CERTAIN BELONGINGS? CONSIDER TEMPORARY STORAGE
If downsizing and decluttering are popular with Baby Boomers and Gen Xer's, minimalism captivates the hearts and minds of the next generation; millennials.
Downsizing to a new home means sacrificing some of "things" that you may have held dear at one point in time. Even so, it doesn't discount or take away the importance of sentimental belongings and family heirlooms that you may not be ready to part with. It's okay to permit yourself not to make a hard and fast decision to get rid of certain things.
If you decide to rent a temporary storage unit while you're moving, the experienced and friendly storage teams at Metro Self Storage can help. We have conveniently located storage facilities in 14 states. All offer contact-free rentals for your convenience and comfort or you can call and speak directly to your local Metro storage facility. To get started, please visit our website at metrostorage.com.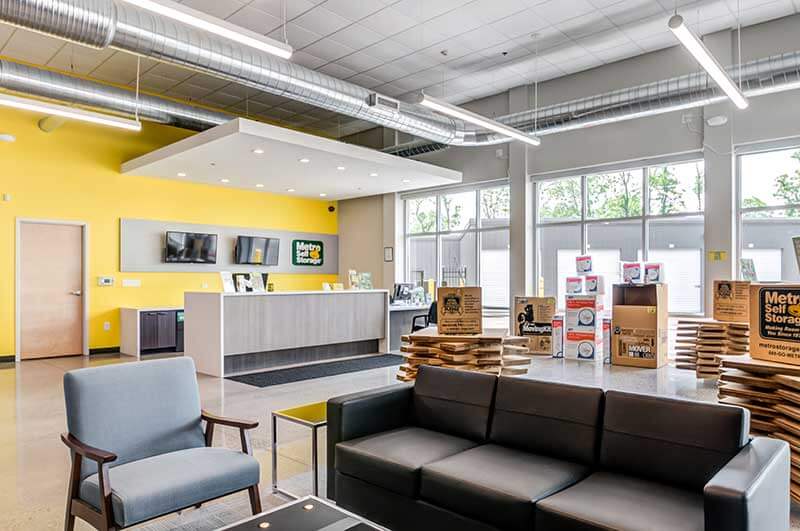 Metro Self Storage offers clean, well-maintained, and newer facilities in 14 states. With more than 45-years of providing excellent customer service, we look forward to providing you with the best storage experience possible.