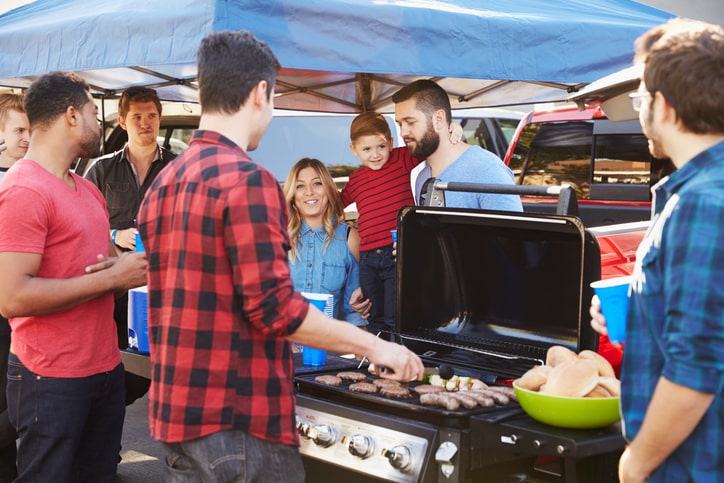 Finding Tailgate Storage for Football Season
---
September 6, 2022 | Lifestyle
The weather is getting cooler and the leaves are starting to change in parts of the country, signaling that fall is here—and where there's fall, there's also football! The return of football also means the return of tailgating with friends, whether you host tailgate parties at home around the TV or in the backyard or prefer tailgating at football games in the stadium parking lot. Whatever your preferred tailgating venue, creating a spirited atmosphere for your family and friends takes a lot of supplies, and storing them at the end of the season can take up a lot of room. Luckily, self storage can really come in handy when you have everything from grills to decoration to speaker systems and more.
If you need to get prepped for tailgating season, keep reading to learn how the experts at Metro Self Storage can keep your tailgating equipment organized.
Why Should I Invest in Tailgate Storage?
If you typically bring the food or libations for the tailgating party, it probably doesn't make much sense to invest in tailgate storage, but if you typically host or bring much of the tailgating equipment, it's probably best to get a storage unit. When you consider all of the equipment and materials that go into a tailgate—lawn games like cornhole, the grill, coolers, tent, table, and chairs—you start to realize how much space all those items can take up.
Whether you enjoy tailgating at football games or setting up party tents at fall festivals in your city, having space for your tailgating gear is essential. Tailgating storage is also a good investment for those living in an apartment with limited space. If you're a religious reader of the Metro Self Storage blog, you know all about the importance of a storage unit when you live in an apartment. Still, we bet you didn't consider using that storage unit for your tailgating supplies.
What Tailgating Gear Can I Put in Storage?
Most of what you need to store for your next tailgating event can be put into storage. The only items you'll have to keep at home are any food items, such as condiments and alcohol and charcoal, smoking chips, lighters, and lighting fluid. Here are just a few tailgating items we've seen put into storage:
Tents
Tables and chairs
Drink coolers
Tailgating games like cornhole, KanJam, or ladder toss
Charcoal grills
Speakers and sound systems
Generators
Prepping Your Tailgating Gear for Storage
For the most part, all of your tailgating gear shouldn't need much prep before going into storage. If you have a tent, ensure it's dry since moisture will lead to mold and mildew. You'll also want to store it in a bag to prevent dry rot. Any tables, chairs, or coolers you need to store should be wiped down to ensure there's no leftover food or smells that might attract pests.
Among the most important prep work you'll do when storing your tailgating gear is getting your grill ready for storage. This is especially important because improper care before storing your grill can lead to premature rust and even finding pests feeding on grilled remnants of food.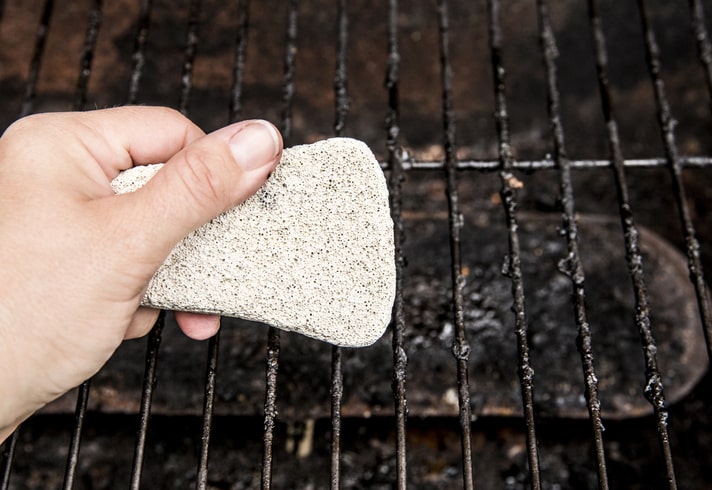 There are multiple ways to clean a grill, but here is just one method you can follow to clean your grill before packing it into storage:
Empty and wash the ashtray.
Clean your grill by first turning up the heat to cook off any lingering food or use the steam method. Once you're done and the grill has cooled down a little bit, you can take a grill stone to the grill to get the inside looking spotless.
Coat the grates with high-heat oil to prevent rust while your grill is in storage.
Should I Rent Climate-Controlled Tailgate Storage?
Because many of these items are going to be exposed to the elements, it may not seem like it's necessary to store them in a climate-controlled environment. However, when tailgating season is over, long-term storage in the wrong conditions may have you replacing items that might have been in better shape with a little more forethought. For items like tents and tailgating games with wooden or fabric components, a climate-controlled unit is helpful for minimizing moisture in your unit. Storing your grill in climate control can also be useful for preventing rust.
Choosing a Convenient Location for Tailgate Storage
When it comes to choosing the right storage unit for your tailgating gear, you have to consider more than just the unit size—the location of the storage facility is something to consider as well. For a storage unit where you plan to store additional household items, we typically recommend choosing a storage facility near your home. For tailgating gear, however, that may not always be the best option. If you typically have your game-day shindigs at home, keeping your gear with all your other household items will be fine.
On the other hand, if you typically tailgate at the football stadium or set up tailgating tents at fall festivals or cooking contests, renting a storage unit closest to the stadium or your event will be the quickest way for you to pick up all the gear you need and set up for your party.
Make Tailgating at Football Games Easy With Metro
Tailgating at a football game should be fun and stress-free, but scattered, disorganized items can quickly take the fun out of your fall festivities. With a self storage unit, you can keep all of your tailgating gear in one place and quickly stop to pick it up and drop it off after the game.
At Metro Self Storage, you'll have no problem finding tailgate storage with many of our locations located within and around major metropolitan areas and close to major highways. Choose a self storage facility near your home or on your way to the stadium. No matter your preference, you can count on Metro Self Storage to have all the features you need. From robust security features and extended access hours available at most locations to flexible, month-to-month leasing terms, it's no wonder avid football fans choose Metro Self Storage as the home for all their tailgating gear. Find all the space and convenience you need at a Metro location near you or give us a call to get started!