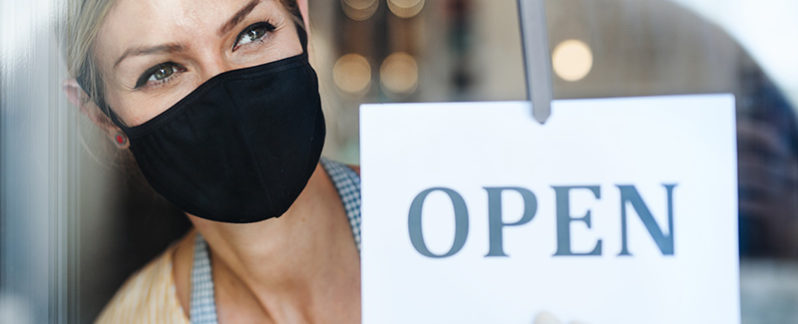 How Storage Can Help Small Businesses Facing Coronavirus Challenges
---
May 17, 2020 | Business Storage
Though it may not be the first thing a business owner thinks of, self storage can help solve some of the challenges that are affecting small businesses during the coronavirus pandemic. Now more than ever, businesses need a bottom-line friendly approach to shifting their space requirements.
We believe one of the most important features our storage facilities can offer business owners and operators during these unpredictable and sometimes painful times, is the compassionate and experienced storage teams who operate our facilities.
For example, some companies are literally doing fire drills to find the necessary storage space to accommodate a sudden downsize or hold unsold inventory. For some businesses, an office move during the Covid-19 pandemic and with the social distancing requirements in place creates an extra set of challenges.
From all accounts, this is our new normal for the coming months making personalized service and contact-free storage options important for our brave and valuable business owners serving our communities.
Metro Offers Contact-Free, Business Storage Solutions During Covid-19 Pandemic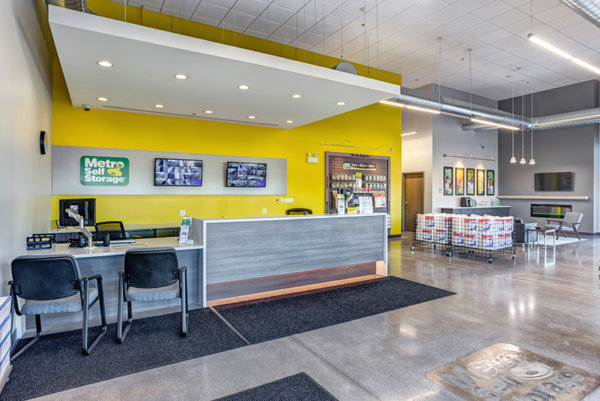 Businesses, both big and small, find that self storage is a time-saving solution during periods of growth, downsizing, or even relocation. But self storage may also help out during uncertain times.
When you rent a business storage unit with Metro you receive value, convenience, and security—it's what we call the Metro Advantage. Also, our online promotional storage rates are hard to beat.
Find your business storage solution today by clicking here.
Restaurants and Retail Stores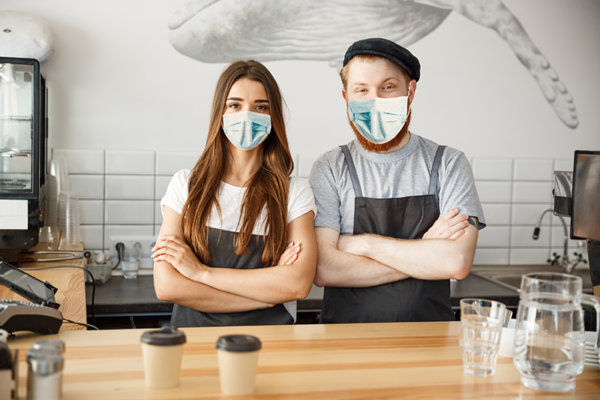 Restaurants, retail stores, and other types of product-oriented businesses may be able to leverage self storage as a way to navigate the reopening of states and cities during the pandemic.
Unlike commercial leases, storage leases allow business owners to upsize or downsize their storage unit at any time without penalty. And in 99.9% of the time, self storage space is cheaper per square foot than commercial space of any type.
Before Covid-19, restaurants, and stores relied upon self storage for many purposes that may still be viable in many regions of the country. For example, retail businesses in towns serving tourists use temporary storage for seasonal items while ramping up for tourist season. Pop-up shops for Halloween costumes and holiday decorations also rent storage units for a month or so before the height of their respective holidays.
Restaurants undergoing remodels have a long-standing track record of renting drive-up units to store valuable equipment while under renovation.
But today, restaurants may find themselves removing expensive tables and chairs to adhere to social distancing protocols and relying on month-to-month storage leases as a cost-effective, and we hope temporary solution.
Commercial storage units for restaurants and retails stores are available in sizes ranging anywhere from 5X5 units up to 15X30 units and larger and can frequently be found with first-floor or drive-up access.
Be sure to take advantage of contact-free and online storage promotions.
While climate-controlled storage units cost a bit more, they're highly recommended to protect temperature-sensitive retail inventory in states with high heat and humidity.
Real Estate Agents and Stagers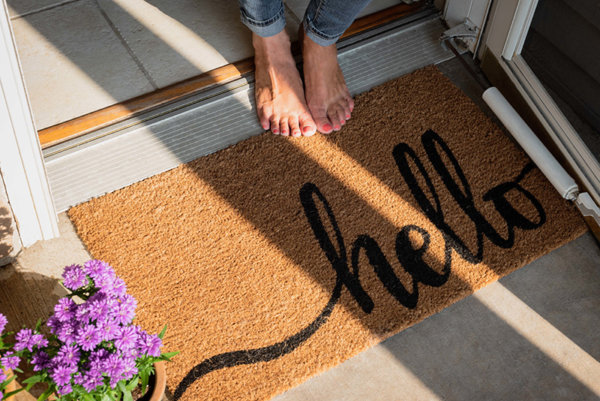 Real estate agents have long known that the success of selling a home depends on price and appeal. If a house is full of the current owner's outdated or worn furniture, it can feel cramped and turn off potential home buyers. So, whether a single person, couple, or family is looking to buy a home, they must be able to envision themselves living happily in their new home.
However, due to concerns over the spread of coronavirus, real estate is fast-changing. For example, homebuyers may feel more comfortable touring an empty home instead of one full of someone else's personal items.
As a result of the pandemic, virtual home tours, once preserved for luxury marketing realtors, are on the rise for houses in all price ranges.
On the flip side, home sellers may choose to put the majority of their furniture, decor, and other personal belongings in a temporary storage unit to make cleaning and disinfecting their surfaces and items faster and more manageable after a showing.
Professional stagers need to have ample storage space to accommodate a wide range of furniture styles and a secure storage facility that is conveniently located to the neighborhoods they serve.
Home stagers are interior designers (or redesigners) who fill empty homes with furniture and decor that is guaranteed to appeal to a wide range of homebuyers.
Commercial storage units for real estate agents and stagers are available in sizes ranging anywhere from 5X5 units to 15X30 units and larger. In most regions of the country, it is highly recommended to use a climate-controlled storage unit to prevent damaging personal belongings such as furniture, clothing, and artwork due to severe temperature swings.
Click here to learn more about home staging tips to sell more homes.
Landscape and Building Contractors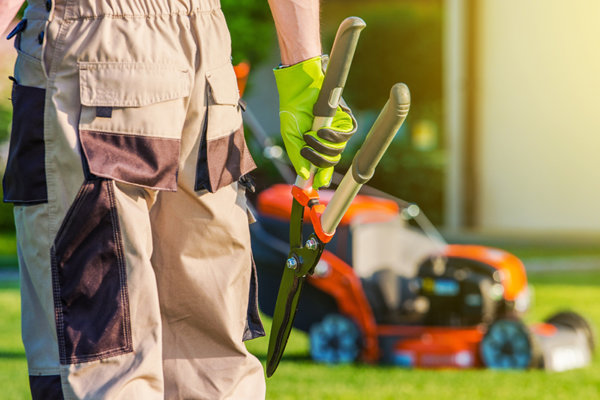 The lawn care and landscaping industry has grown in the past few years and may present new business opportunities for those furloughed from their current jobs due to Covid-19. A significant benefit for employment opportunities in the landscaping industry is centered around being outdoors. Gardening has been proven to boost people's moods while requiring physical labor and interpersonal skills.
Landscapers and lawn care professionals often have large equipment and different types of vehicles to store based on the season. Snowblowers and other types of snow removal equipment are stored during late spring and summer months while lawnmowers and gardening equipment need secure storage space during the winter months.
Landscaping businesses rarely need climate-controlled storage units. Exterior drive-up access garage-style units allow landscape contractors the ability to get to their equipment into and out of their storage units quickly.
Commercial vehicle parking spaces are often available at facilities that offer RV and boat storage. Full-fenced perimeters, ample lighting, and 24-hour video surveillance are a must-have for vehicle storage.
Commercial storage units for building and landscape contractors are available in sizes ranging from 5X5 units to 15X30 units and larger.
Click here for quick tips on landscaping and building contractor storage. Landscaping, lawn care, and gardening contractors will find drive-up access storage units convenient to drop off and pick up their equipment and supplies frequently.
In regions of the country that experience high heat and humidity, fully enclosed climate-controlled facilities will give owners and crews a respite from the elements in addition to adding another layer of protection for expensive equipment.
Medical and Law Offices
Storing medical records and sensitive client legal documents on-site can present several challenges for healthcare providers and lawyers. Anything from break-ins to natural disasters, such as a hurricane, can require the practice to recreate every record, which is extremely costly and time-consuming.
For these reasons and more, healthcare professionals have chosen to convert to Electronic Medical Records (EMR), also known as Electronic Health Records (EHR). Even so, several types of medical practitioners and those close to retirement or closing a practice may have never made the transition given the cost to convert to an electronic medical record system.
One solution for law firms and medical offices is to rent a storage unit and outfit it with well-labeled and organized shelves to keep records secure and easy-to-access. Storage units are more cost-effective for legal records storage than utilizing valuable and more expensive office space.
When it comes to security, medical and law professionals alike need to look for storage facilities with multiple layers of security. These include 24-hour video surveillance, amply-lit spaces, fully fenced perimeters with electronic keypad access, and frequently. In some cases, storage facilities are designed for on-site resident property managers.
It's worth noting that pharmaceutical sales representatives can also utilize self storage units to help run their businesses more cost-effectively, securely, and affordably. Climate-controlled storage lockers and small units are designed to store temperature-sensitive products and samples.
Business storage units for medical and law offices are available in sizes ranging anywhere from 3X5 storage lockers and 5X5 units to 15X30 units and larger.
Click here for additional tips on storing medical records.