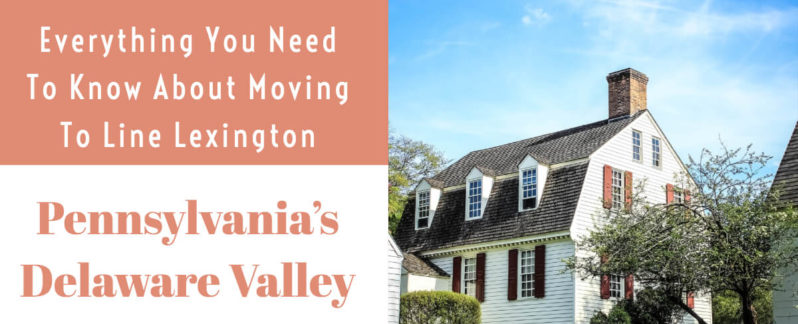 What You Need to Know About Moving to Line Lexington, Pennsylvania
---
August 2, 2020 | Moving
Moving to Line Lexington, Pennsylvania is a smart idea—literally. The town is located next to Pennsylvania's most populated city, Philadelphia, while also positioning you near bustling cities in both Delaware and New Jersey.
Line Lexington is a town indicative of the rest of Eastern Pennsylvania—it's in a valley basin, surrounded by forested hills. Best of all, it has a small-town charm and tempo perfect for families while being a short drive to the urban opportunities found in Philadelphia.
While moving to Line Lexington, Pennsylvania is a smart choice when looking to relocate, any type of life transition can leave you feeling stressed if you don't plan it out properly.
Make Your Move as Easy as Possible
Before you move, ensure you've come up with a tailored strategy based on your circumstances. Depending on your budget and your timing, you may not even want to move with all of your belongings at once.
Storage Units Are Great Short-Term Solutions for Last-Minute Moves
You can't always just pick up and go when it comes to a big move. Sometimes the timing isn't right. Or you may even be downsizing at your destination. But before you liquidate your belongings at a last-minute yard sale, consider other strategies for the safe harbor of your property while you sort yourself out in Line Lexington.
For instance, renting a storage unit is the perfect alternative to getting rid of your stuff. Self storage is a cost-effective, secure option to store everything from family heirlooms to items from your garage or attic. And when you're ready to retrieve your belongings, they'll be there waiting for you where you left them.
Perhaps, best of all, month-to-month rentals take the guesswork out of your moving strategy.
The Weather in Line Lexington, Pennsylvania
Eastern Pennsylvania winters are generally mild but cold. Because of its position in the Southeast region of the state, Line Lexington has a slightly shorter and less intense winter than the Northern portion of the state. But don't kid yourself—a Pennsylvania winter is still an intense affair, with temperatures reaching below 0 from January through early March and hovering in the 20s and 30s starting in November. And don't expect spring to come around until mid-April.
Spring in Line Lexington, Pennsylvania, is beautiful and well worth the wait. As temperatures finally begin to rise, and the last traces of winter snowmelt disappear, crocuses and tulips color the ground with brilliant shades of pink, yellow, white, and purple. In the beginning, spring temperatures can stay in the 50s and 60s but will soon give way to fair 60 and 70-degree weather.
Line Lexington, Pennsylvania summers are generally mild. July and August are the hottest months, with temperatures hitting the high 90s and even breaking 100. However, most summer days stay in the upper 80s, which is entirely bearable!
Eastern Pennsylvania is known for its beautiful fall foliage. Line Lexington is no exception—much of the nearby countryside is rural, giving way to lush presentations of yellow, orange, and red leaves as temperatures drop.
Fall displays of pumpkins, hay, fresh corn, and apples will keep you busy, and the fair-weather will make you happy to have a reason to be outside. Expect temperatures to hover in the 70s and high 60s for most of the fall, with nighttime temperatures dipping into the low 50s.
Understanding the Cost of Living in Line Lexington, Pennsylvania
Make no mistake—Line Lexington, Pennsylvania is a small town, though it's full of charm. Because of its size and low population, Line Lexington's cost of living is well below the national and state average. It's also a perfect place to live if you're okay with a longer commute to Philadelphia. You can expect to pay less for every living expense across the board.
Line Lexington, Pennsylvania is truly an example of old fashioned American small-town charm. Median house prices are less than $100,000. Where else can you find a three-bedroom, two-story home for those prices?
Outdoor Recreation Around Line Lexington, Pennsylvania
Don't forget that, as a resident of Line Lexington, Pennsylvania, you're only a hop skip and jump from everything that Philadelphia has to offer. But if you'd rather take advantage of the great outdoors, then you've picked a great place to settle down. Line Lexington is known for its proximity to some of the best outdoor recreation in the state.
Valley Forge National Historical Park
Located in King of Prussia, Pennsylvania, Valley Forge National Historical Park is the go-to hiking spot for many outdoor enthusiasts in Eastern Pennsylvania and beyond.
Valley Forge was once the site of a Revolutionary War Encampment that housed the likes of George Washington. The park is now an interconnected system of trails with historical monuments and structures to break up your hike and teach you a little about American history.
Treweryn Farm Trail
A picturesque brook, complete with a relaxing waterfall is just one of the features found along Treweryn Farm Trail. The hiking is multi-use—bicycles are welcome, and the secluded location offers you plenty of quiet for introspection. The trails vary in length, so you can hike for as little or as long as you'd like.
Peace Valley Park
Picture a lake so still and blue that you can see the sky perfectly reflected in its waters. Peace Valley Park is home to Lake Galena, a body of water that you'd have to see to believe. The park is secluded and offers multi-use trails. At 1,500 acres, you're free to get lost in the natural surroundings.
Line Lexington, Pennsylvania is a Sleepy Town Full of Natural Wonder
The peace of rural living rivals nothing else—and the deep, quiet forest that covers Eastern Pennsylvania gives you plenty of time for reflection. Moving to Line Lexington, Pennsylvania, is probably the right choice. Especially if you're the kind of person whose idea of a perfect day is getting lost in the woods among the peaceful serenity of nature.
Keep in mind that moving to a new town doesn't have to be stressful. Ensure you're only taking what you can fit in your new place. There's no reason to clutter your life. Consider a storage unit before you decide to bargain-price your belongings in a last-ditch effort to simplify your move. Storage units are a cost-effective, downsizing solution without permanent consequences.
Thinking about moving to Line Lexington, PA?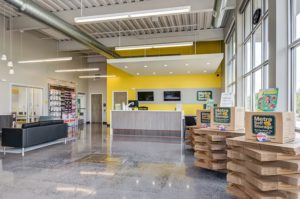 If you're looking for a place to keep your belongings until you need them somewhere further down the road, count on the friendly storage team at Metro Self Storage in Line Lexington to have a storage solution for you. Ideally located near Hilltown Crossings, our state-of-the-art storage facility is designed to meet a wide variety of business, household, and personal storage needs. Reserve your unit at our Line Lexington facility or give us a call today!