Moving to Randolph, NJ? Here are the Best Family-Friendly Activities
---
May 19, 2019 | Your Local Metro
Moving to Randolph, NJ is a smart choice for families. The township has a wonderful, family-friendly environment that's full of great activities for kids. Both young children and teenagers will have plenty to do in this beautiful area. Here is a list of family-friendly activities your family might enjoy in an around Randolph.
Fun Activities for Families Moving to Randolph, NJ
Though Randolph is close to New York City, it feels more like the country than the city because it's surrounded by nature. While there are no national parks near Randolph, the area has many parks and natural areas with extensive trails and greenery.
Several of these parks are connected at the center of Randolph, forming one large green belt of parkland. This green center is right next to the main schools in Randolph, surrounding the schools with beauty and fresh air.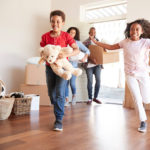 Related: The Ultimate Guide to Moving with Kids
But even around the borders of Randolph, there are several beautiful parks worth visiting again and again. For instance, the 41-acre Randolph Park has a lovely beach with a beach house, spray park, basketball court, and picnic facilities. This park is adjoined to the 280-acre Dickerson Mine Preserve, a historic woodland with 12 miles of trails for hiking and biking.
Besides these parks, there are also farms in Randolph that sell fresh produce. You can go to Sun High Orchards to pick your own fruit and veggies or visit the farm stand at Knothe's Farm for flowers and produce that has already been selected. Either way, your kids can visit and experience a farm while still being close to urban amenities.
Get involved in the local school programs
The schools in Randolph are so exceptional that some families move to the area just for the schools. The local schools are particularly renowned for their music program, which starts early in elementary school. Randolph High School has band, choir, and orchestra performances throughout the year, as well as music, honors program for motivated students.
Besides music, the local schools offer a wide range of other activities and programs., from sports to STEM. Even if your kids aren't school age yet, you can attend exciting shows and festivals at the high school, such as an art show, a film festival, and a dance showcase.
Check out the events at the library
If your kids are on summer break or not enrolled in school yet, you can rely on the local Randolph library for new events and activities. For young children, there are several story times through the week, including a musical story time with singing and dancing.
For older kids, there are club meetings (like the Lego club and book club), evening events (like bingo and bowling), and workshops or classes (like Spanish, baking, and yoga). If nothing else, you can get booklists with reading suggestions for real bookworms.
Sign up for a summer camp
Another way to keep your kids busy through the summer is to sign them up for one of the many day summer camps in the area. For example, if your kids are interested in acting, you can sign them up for a two- or four-week summer camp at the Brundage Park Playhouse, which offers musical theater workshops for kids.
Other options include an artworks camp, a Montessori camp, a rock music camp, and various sports clinics, from soccer to fencing. Some camps, like the Tamarack Day Camp, take campers out on excursions, while others stay in the same location and focus on the same activities. There's so much variety that there's sure to be a camp perfect for your kid!
Related: How to Make Moving Easier with Self Storage
Pick up a sport
In addition to organized programs and events, Randolph has many sports facilities and gyms. For instance, you can go to the Brundage Park Recreation Complex for tennis, softball, basketball, skateboarding, lacrosse, soccer, fishing, and several other sports.
For fitness activities like CrossFit or kettlebell training, you have a variety of excellent gyms to choose from. There's even a gym for young children with classes like gymnastics, dance, and karate. In other words, whatever sport or fitness activity you enjoy, you're likely to find it around Randolph.
Take a day trip to the surrounding towns or New York City
One downside to Randolph is that it doesn't have a picturesque city center. It's more a place for living than for shopping, with the exception of basic needs like groceries. However, it's not far from many great shopping areas, including New York City. You can even take a train into the city, leaving from Dover, a small town just outside of Randolph.
But you don't need to go all the way to New York to find great shopping and cultural sights. Morristown, just 8 miles from Randolph, has a lovely downtown area with many unique places to eat. The town also has a beautiful arboretum and a vibrant community theater.
For big chain stores, you won't need to drive far, either. Dover has a large shopping center with well-known superstores. Though you won't have everything down the street from your house in Randolph, you'll have a lot of peace, nature, and family-friendly activities instead.