Tips for Switching Out Your Clothes Between Seasons
---
November 16, 2021 | Home Organization
Switching out your clothes between seasons may seem like a daunting task, but it's well worth the effort. Even if you live in a state that enjoys a Mediterranean climate, your summer wardrobe will need to be switched out for winter items like sweaters, coats, and hats for chillier days and nights.
Likewise, dresses and tank tops don't get much use during the winter months so why not take a deep dive twice a year? You may even discover some new favorite pieces hiding in the back of your closet that you've forgotten about.
From decluttering old clothes to finding your inner fashionista, follow our fun wardrobe tips for switching out your clothes between seasons. Your future self will be glad you did, and your seasonal wardrobe will stay in great shape during the off-season.
Wardrobe Tips for Decluttering
Let's face it, most closets are too small for everything we want to store in them. So the first step for switching out your seasonal wardrobe is to think about maximizing your closet space.
Even though it's time-consuming, our top wardrobe tips include determining which pieces won't make the cut for your wardrobe next year. The best way to figure this out is to try on every piece of clothing you own in front of a full-length mirror. Then, channel your inner Marie Kondo and ask yourself, does this outfit spark joy?
Love It: Items in your wardrobe that you wear faithfully and maybe even wish you'd purchased in another color.
Never Wear It: Clothes you bought on sale (A deal too good to pass up!) that no longer fit anymore or are faded and worn out.
Like It: A piece of clothing you like and wear often, or an item that is a key player in a few outfits.
Undecided: The pile of clothes you want to get rid of but have been holding onto season-after-season because they hold memories and sentimental value or were expensive purchases.
Thanks to the burgeoning second-hand clothing industry, outdated fashions are quickly becoming a thing of the past. So this is a great opportunity to look at your wardrobe with a fresh perspective and personalize your style with pieces you already own.
Everyone experiences fashion burnout too. So don't be afraid to get rid of items that you once loved but no longer wear. Taking the time to weed out those pieces from your wardrobe will make the types of clothes you actually wear easier to see.
Additional wardrobe tips fashionistas recommend is to organize your clothes by category. Then by color and silhouette. But most importantly, using one or two hangar styles will create a uniform and neat appearance.
Using similarly shaped hangers will also make more space in your closet that will be more inviting when it comes time to decide what to wear every morning.
Wash Clothing to Remove Stains
Inspect the seasonal clothing you plan to store carefully for stains and odors before packing them away. It turns out household pests are attracted to perspiration and perfume and could damage your favorite wardrobe pieces like cashmere, wool, and even cotton.
Taking the time to wash your clothes will also ensure you won't be pulling out your favorite sundress next season, only to realize it has a stain, which may be harder or impossible to remove after several months in storage.
Another wardrobe tip for your items that require dry cleaning is at-home dry cleaning kits. These relatively inexpensive kits are available for purchase on Amazon and your local grocery store. These handy at-home dry cleaning kits clean, freshen, and maintain your clothes without shrinking, fading, or stretching.
How do they work to keep your wardrobe clean and looking like new? A heat-activated cleaning cloth placed in the dryer releases a gentle vapor that lifts dirt and grime from delicate, special-care clothing fabrics like wool, cashmere, and rayon.
Donate, Sell, or Recycle Old Clothing
You can do good as you declutter by donating your unwanted wardrobe items to a local charity store. Besides giving to Goodwill, check your local humane society to see if they operate a charity store to help provide for pets.
Consignment shops are also a good option if you have high-quality coats, dresses, or designer jeans and purses. However, you may find that your local consignment shop is overflowing with clothes donated by people cleaning out their closets during the pandemic.
If this is the case in your town, the latest wardrobe tip for decluttering closets is thredUP, an online consignment and thrift store where you can sell your high-quality second-hand clothes. You can pick up a postage-paid kit from a participating retailer or order one directly from the company.
When it comes time to replenish your closet between seasons, thredUP sells clothing and shoes at up to 90% off.
Don't Forget Your Shoes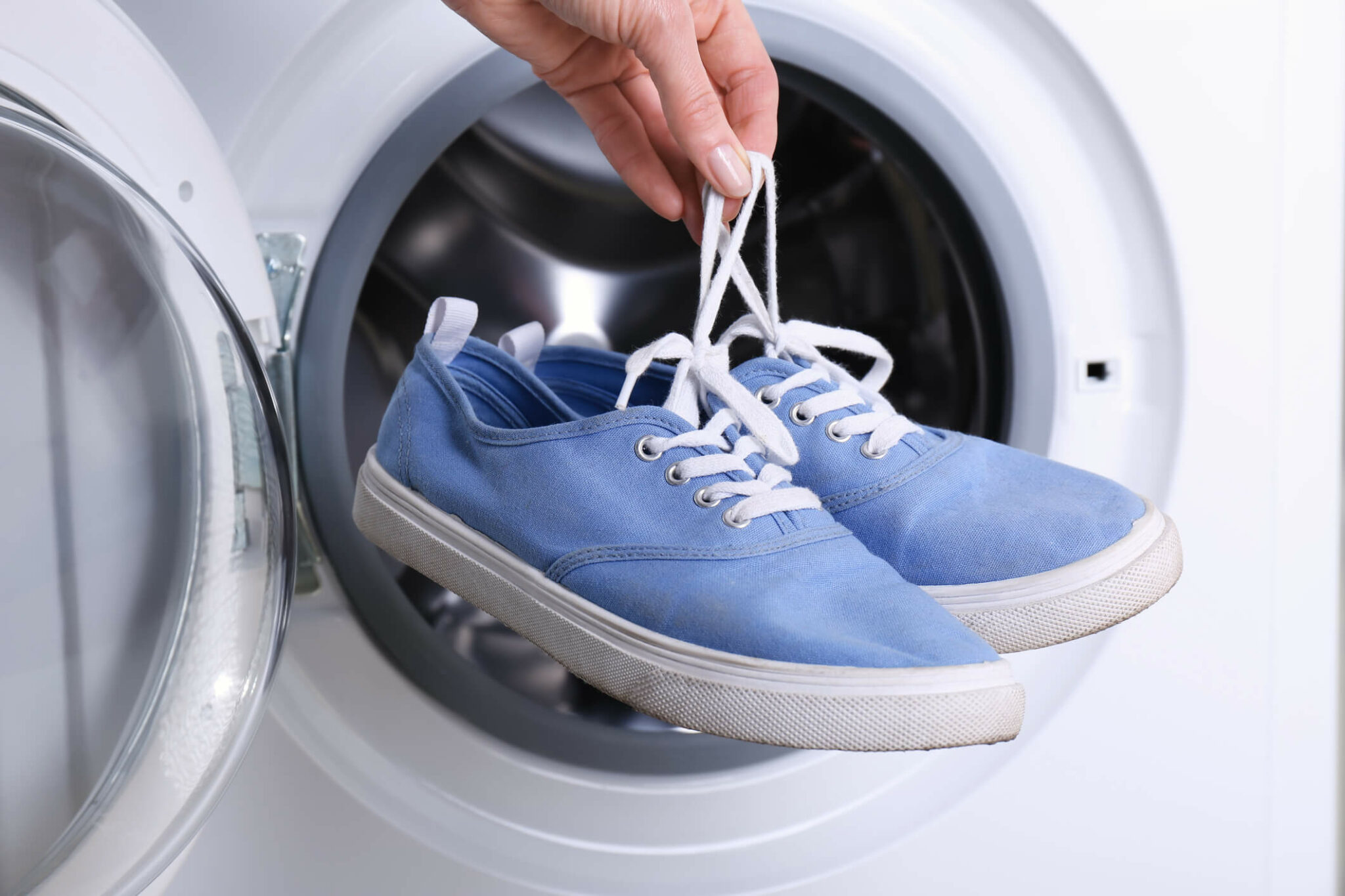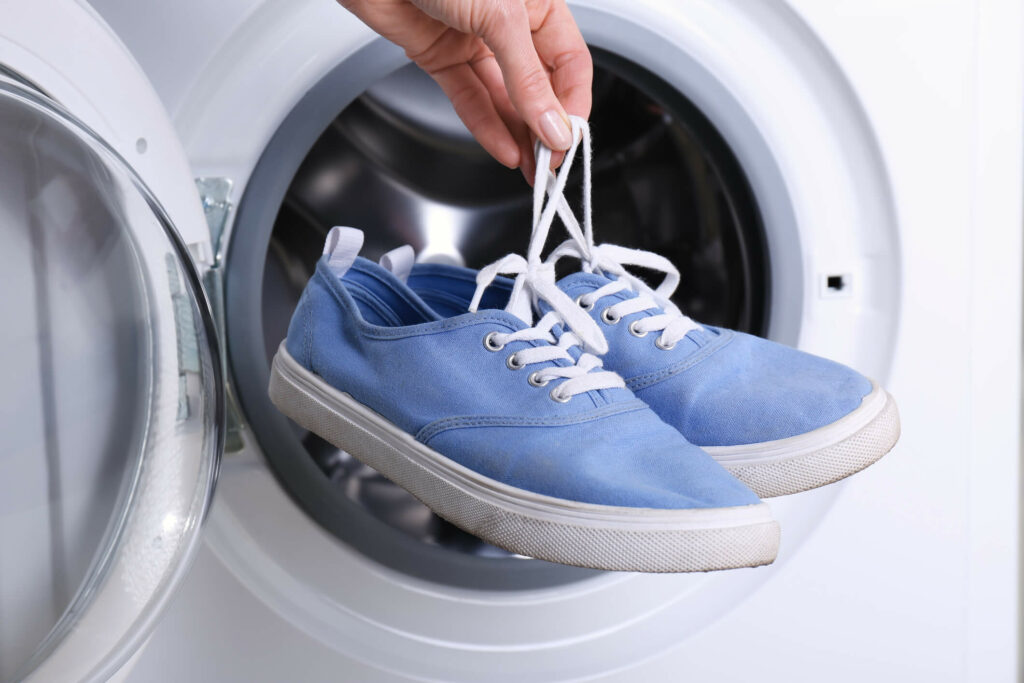 Besides summer dresses, shorts, and t-shirts, your shoes are an equally important part of your wardrobe. They're your hardest-working accessory and often the most significant investment. Storing your shoes properly will keep them supple and wearable for years. 
There are various methods for cleaning shoes, and depending on the material, you'll want to clean each pair individually. For instance, you might dry brush suede shoes but toss a pair of sneakers in the washing machine.
If you have room to store your seasonal shoes on a shoe tree, they'll retain their shape better. But whatever you do, don't just toss them in a cardboard box and call it good. Over time, folds, creases from crumpled shoes can become permanent deformations.
For summer shoes, in particular, add silica packets to help keep them in excellent condition. Summer sandals with cork soles or espadrilles made from delicate fabrics are more susceptible to sunlight and moisture.
Use acid-free tissue to stuff your shoes to help them keep their form, then wrap them to protect their exteriors. If you don't have room in your closets to store seasonal shoes, be sure to store your shoes in a climate-controlled environment.
Store Seasonal Wardrobes in a Climate-Controlled Space
Long-term exposure to temperature swings in attics or basements can take an unnecessary toll on your wardrobe. So if you have extra storage in your home, the following areas might be the ideal spot for storing your clothes between seasons: under-bed storage, an extra storage closet, a guest room closet, or suitcases stacked on the top shelf of your bedroom closet.
Keep in mind that a climate-controlled environment will keep your clothes as well-preserved as possible. Your storage space should also be clean, and it's a good idea to store your things in a dark room, especially if you're using clear storage containers, as this will prevent your clothes from fading over time.
Find Climate-Controlled Storage at Your Local Metro
Whether you need to store summer clothing, winter clothing, or your entire closet, Metro Self Storage has you covered. We can help make switching out your clothes between seasons a little less stressful with our clean, well-maintained, and climate-controlled storage units.