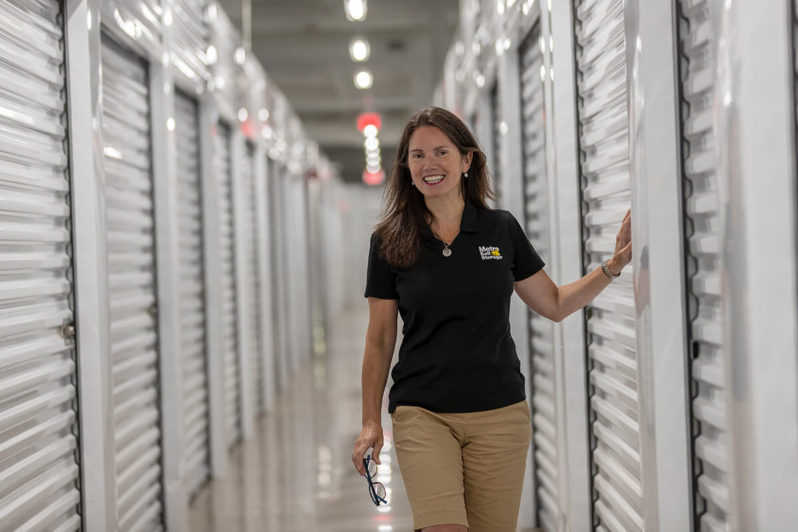 The Best Ways to Organize Small Storage Units
---
March 23, 2015 | Business Storage
Transitioning to a minimalist lifestyle is easier with our tips to organize your small storage unit over the weekend.
Organizing tips for household storage
If you need a little extra space for seasonal items like recreational gear or to keep clutter at bay, a secure, a conveniently located storage space just might be the answer.
While a large storage unit is ideal for moving and storing commercial equipment, you can compare small storage units – ranging in size from  5×5 to 5×10 –  to a large, walk-in closet or small bedroom. Here a few tips to add value and convenience to your investment:
Incorporate a shelving unit on one wall.
Store items in clear plastic bins so they are easy to see and retrieve.
Use a rolling garment rack (available at Target, Home Depot, and Amazon) to hang clothes so they are easy to see and stay wrinkle free.
Rolling clothes racks and mobile wire shelving can easily be moved in and out of your unit making access to the other items you have stored much easier.
Organizing tips for small business storage
Small commercial storage units are a great solution for small businesses, students, and pharmaceutical representatives as well as medical and law professionals.
Incorporate sturdy shelving around the perimeter of your unit.
Consider mobile wire rack shelving to create a more flexible storage solution.
Store files, binders, and other supplies you'll need to access in clearly labeled filing cabinets to keep them organized.
Store items you won't need to access often such as tax records and archived files in sturdy moving boxes on the back wall of your unit.
Rent Your Small Storage Unit from Metro
Our friendly and helpful storage pros will assist you in selecting the right-sized unit to customize your storage solution. Many Metro locations come with options for climate control, drive-up access, indoor storage, heated storage, and more. As an early pioneer of self storage, Metro Self Storage stands out from the crowd of storage providers.
Featured Image 📸 : Metro Self Storage Deerfield, IL Property Manager Wins Industry Manager of the Year Award