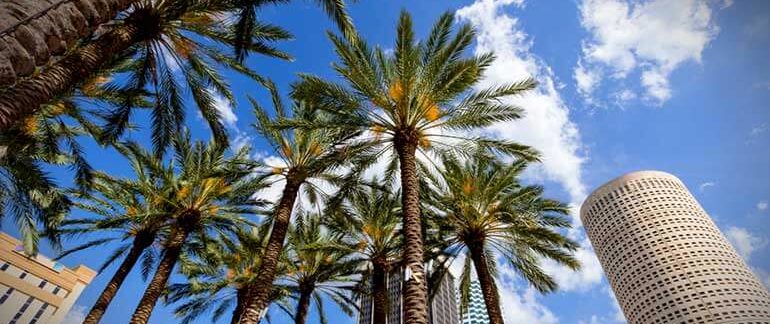 Things You Need to Travel Light on a Tampa Getaway
---
February 13, 2020 | Travel Destinations
Guest blogger: Zack Davisson
Florida and Tampa's weather is pretty well documented: Tampa is at least moderately warm throughout the entire year although warm rainstorms are likely. So, packing light for a getaway trip to the Sunshine State shouldn't be too hard, right?
The usual necessities of a pair of flip-flops, breathable t-shirts, shorts instead of pants, and a waterproof shell for the rain are all tourist essentials for a tropical vacation.
But what about the other smaller items that are essential to a Tampa getaway? With the help of travel experts at AllTheRooms, we've created a list of everything a minimalist traveler could possibly need for a trip to Tampa.
Bathing Suit and Walking Shoes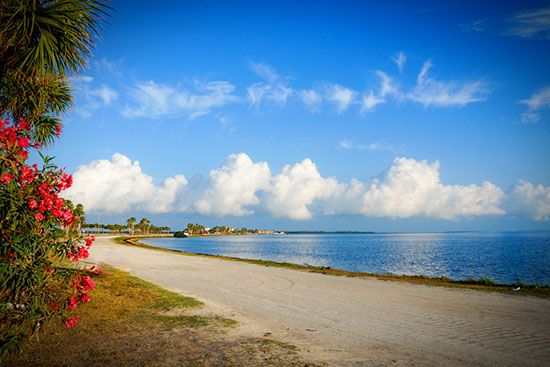 Image: Kevin J. King via Shutterstock
While these may seem obvious, there are a number of reasons to add them to your bag. The first is beaches—with warm, humid weather almost everyone is eager to lounge on the shore and cool off with a dip into the Gulf of Mexico or in Tampa Bay.
Our favorite beaches on the Bay are Ben T Davis Beach and the Picnic Island Beach, notably, because it's a great spot for owners to bring their pups. Meanwhile, across the Bay and on the Gulf, the beaches of Honeymoon Island State Park and Sand Key Park are both a great road trip in Florida, being only an hour's drive away.
Bathing suits are also going to come in handy when heading to Adventure Island. With a name that is hard to ignore, Adventure Island welcomes many families flocking to its massive 30-acre water park.
Kids will be happy spending hours in the wave pools and lazy rivers, while adults sunbathe, get coffee, or even get competitive at the beach volleyball complex.
Meanwhile, while some beach-loving locals prefer sandals for any activity, tourists may find the next few stops to be best done in a comfy pair of walking shoes. While not on the scale of nearby Orlando, Tampa does have many amusement destinations for visitors.
Arguably the best of these is the Florida Aquarium, an incredibly pristine aquarium where visitors can wander the halls for hours looking at the many species of fish on display. Inside they also have recreated a Florida mangrove ecosystem.
Walking shoes are also sure to get plenty of use while standing in the lines for roller coasters at Busch Gardens or while playing safari at the Lowry Park Zoo. The Tampa area also has plenty of trails for hiking. For packing light, we recommend a pair of running shoes.
Sweater for a Lightning Hockey Team Game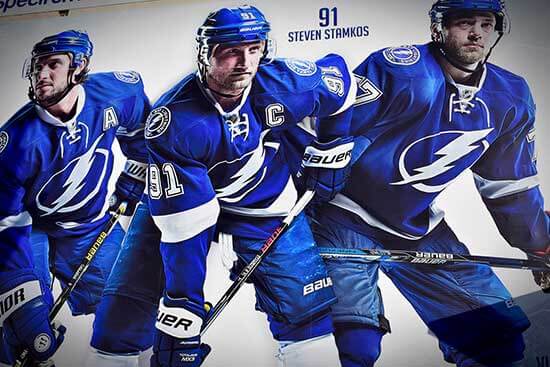 Image: Ganeshkumar Durai via Shutterstock
As mentioned, the numerous rainstorms that hit Tampa, especially those during the rainy summer season, are warm. So why pack a sweater? Well, we are not actually talking about lightning in the weather sense. Instead, this item is a nod to the National Hockey League's Tampa Bay Lightning.
With the Tampa Bay Rays perpetually in rebuild mode and the Tampa Bay Buccaneers facing recent years of struggle and dysfunction, the Lightning may just be the hottest ticket in town. While they have only won one Stanley Cup, in 2004, the Bolts, as they are affectionately called, are usually a mainstay in the playoffs, including trips four out of the five last seasons.
This year the Lightning are dominating the competition and are on pace to finish as the league's best team. Try to get a seat as close to the ice as possible and make sure to bring that sweater.
A Language App for Wat Mongkolratanaram and Picky Eaters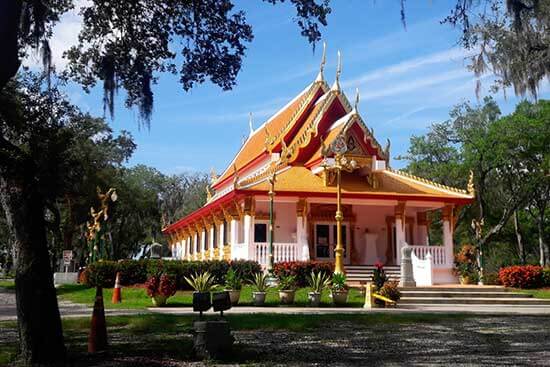 Image: Bottlenose555 via Shutterstock
Travelers with Tampa circled on the map as their next destination may be surprised to find that one of the most popular stops is a Thai-style Buddhist temple. Barefoot visitors are welcomed to explore the temple and potentially meet a monk, as well as enjoy the weekly market.
On Sundays, Wat Mongkolratanaram plays host to a food and flower market that brings in a huge crowd every week. Colorful plants, orchids, and bonsai trees are all on offer, alongside an array of food and snacks.
The food served includes noodle soup, egg rolls, and fish balls, some of which is considered to be the best in the city. However, a few traditional Thai dishes may worry the less culturally adventurous traveler. So, in the spirit of being lightweight, download an app beforehand to translate ingredients and be sure there aren't any that don't tempt your taste buds. Those with a better palate should dig in and try everything they can!
Moleskin for Taking Notes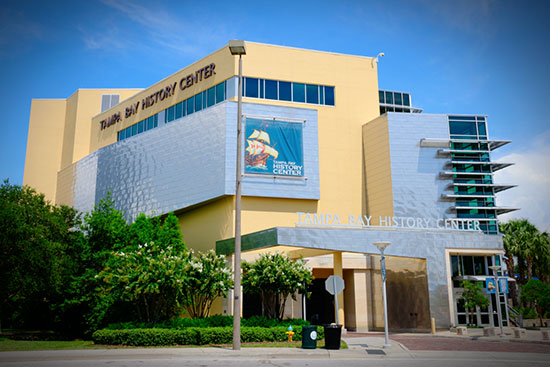 Image: Mike Focus via Shutterstock
Tampa, perhaps more so than any other Floridian destination, is packed with enlightening and educational museums. So rather than bring along clunky art history or history books, come with just a small notebook for jotting down your favorite facts from a day of learning.
The Tampa Bay History Center, which is located along the Harbor Island side of the Garrison Channel, teaches the extensive history of what makes Tampa and the west coast of Florida a vibrant and diverse location.
From maps of early cartographers to artifacts of the region's Seminole nation to cigars and other pieces of significance that highlight Tampa's Cuban population, it's a great place to learn. The museum recently invested in opening an exhibit showcasing the pirate history of Florida.
Our other favorite Tampa museum is the Florida Museum of Photography. The small museum in the atrium of the Cube building downtown puts on display photographs from some of the biggest names in photography including Andy Warhol and Ansel Adams.
Be sure to bring your moleskin or notebook because the museum also offers photography courses.
An Outfit for Ybor City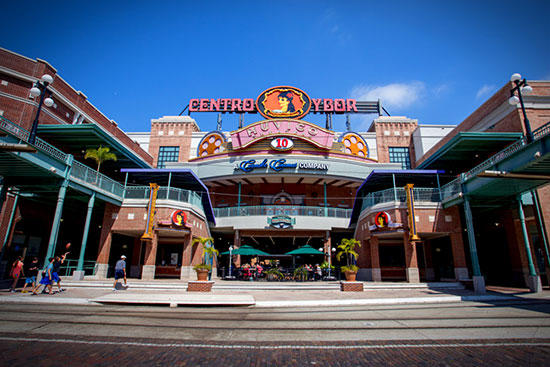 Image: Kanphiphat via Shutterstock
Luckily the combination of Tampa weather and a vibrant bar scene does not require additional bulky clothing, but for the young and young at heart looking to experience the nightlife, it's worth packing something with some pizazz. The historic and invigorated area of Ybor City has snapped out of its late 20th-century struggles to form what is now the entertainment capital of Tampa.
All along the scenic and hip 7th Avenue, folks will find excellent restaurants, bars, and clubs. Also throughout the year, Ybor City is well-known for holding colorful parades. Those wanting to stay in the mix of the liveliest place in the city, this is a top spot for vacation rentals in Tampa.
---
Zack is a recovering technical recruiter who traded in his suit and tie in Silicon Valley for salsa music and a passion for writing in Medellin, Colombia. When not writing for AllTheRooms you can find Zack with his nose in a book, puttering around nature, or getting ultra-competitive while watching Jeopardy.