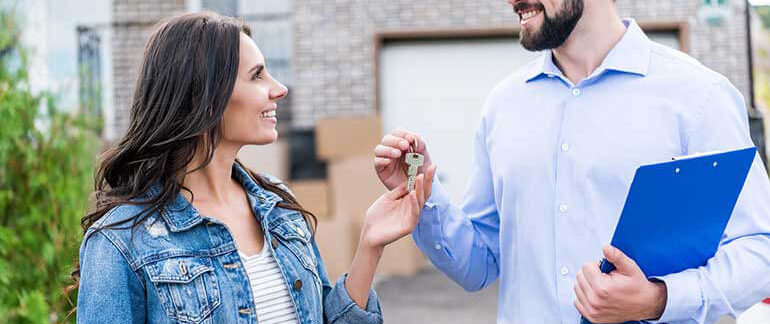 Tips for Selling Your Home in Doylestown, PA
---
September 8, 2019 | Moving
If you're wanting to sell a home in Doylestown, PA, you're in luck: the housing market in the town is great for sellers right now! According to Redfin, the housing market in Doylestown, PA is "very competitive." Most homes sell in about two weeks, and especially popular homes sell within a few days.
However, a competitive housing market doesn't guarantee you'll get the selling price you're hoping for. To make your home stand out and attract the most buyers, as well as the highest price, be sure to follow these 5 reliable selling tips.
Make Your Home Look Beautiful
This tip may seem obvious, yet it's often overlooked or underappreciated. Most sellers tidy and clean their homes before viewings, but there's so much more you can do to make your home look stunning.
For example, you can hire a professional stager. Surveys consistently reveal that staged homes sell faster. Before showings, buy bright flowers to put on the dining table or outside on the porch. If something inexpensive is looking old and worn-down, like your doormat or mailbox, consider buying a new one. Even if it seems like a small detail, it can make an impression on buyers.
If you have a yard, give it a critical look. Is the lawn mown? Are any bushes blocking sunlight through the windows? Are the gutters clean? Are there any weeds? Give attention to the driveway and sidewalk, too; you want them clean and weed-free.
All of this might sound like a lot of work, but it can make a big difference in how attractive your home will be to buyers. This attractiveness is particularly important in a place like Doylestown, which is known for its beauty. Your home should reflect this reputation as much as possible.
Doylestown is Ideal for Families and Retirees
Whether dropping the kids off at school or heading out to the latest sports event, our convenient location makes it easy to swing by your storage unit seven days a week. Many residents living in or near Doylestown are big fans of the Philadelphia Flyers, Philadelphia Eagles, Philadelphia 76ers, and the Philadelphia Phillies. Moreover, Metro is in close proximity to these schools, recreational areas, and major retailers:
Shopping: Peddler's Village, Homegoods, Kohl's, Marshall's, Sears, and Starbucks
Schools: Central Bucks High School, Bridge Valley Elementary School, Doyle Elementary School, Lenape Middle School, and Delaware Valley University
Entertainment: Regal Cinemas Barn Plaza, Mercer Museum, James A. Michener Art Museum, Fonthill Castle, Moravian Pottery and Tile Works, and Bucks County Civil War Library
Recreation: Doylestown Parks and Recreation, Warrington Country Club, Hillside Park, Build the Kingdom at Kids Castle, Central Park, and Peace Valley Reservoir
Highlight Your Home's Strongest Points
Every home has flaws you can't get rid of. For example, your home might lack sunlight or be close to a busy street. The key is to make the attractive points of your home seem stronger than its flaws.
In addition to making your home look beautiful, you can emphasize its other strengths, such as its location, size, or unique architecture. Think about what kind of people would be most likely to place a bid on your home, and highlight strengths that would appeal to that group.
For instance, if you expect families with young children to buy your home, you can focus on how close your home is to good schools or how your yard is perfect for kids to play in. Know your audience and create an image of your home which meets their desires.
Sell in the Right Season
Typically, spring and summer are the best months to sell a home. More buyers are active during these seasons, and houses often look the best. Flowers are blooming, the sun is shining, and people are generally in a better mood than in the winter, with its snowstorms and darkness.
That said, every season has its pros and cons. Winter offers less competition from other homes, buyers are usually more motivated, especially if they've been searching since the spring. They're looking in the dead of winter because they need to, not because they want to.
Some homes also have strengths that are more apparent in the winter. For example, if your home has a cozy fireplace or excellent insulation against the cold, those qualities will be more obvious in the winter. Evaluate your own home and consider which season brings out its best side.
Post High Quality Photos of Your Home Online
Homebuyers nowadays do a lot of their searching on the Internet. For that reason, it's important to stage your home then have high-quality photos that show off your home's best qualities. Beautiful, professional-looking photos will attract the attention of buyers online, leading to more visits and a faster sale.
Unless you're a professional photographer, it's best to hire someone to take these photos for you. While skimping on the quality of your photos may save a little money in the short-term, it will turn off buyers, leading to a loss of money in the long-term.
Price Your Home Realistically
Ultimately, what matters most to buyers is the price of your home. It doesn't matter how stunning your home looks; if it's overpriced, buyers will lose interest. Either they won't have enough money to buy your home, or they'll find another house that's similarly beautiful yet less expensive.
After all, Doylestown, PA has a lot of gorgeous homes. Yours may be special in your own eyes, but buyers will be more critical. Price your home correctly, and it'll be sure to sell.
Turn to Metro if You Need a Storage Solution During Your Move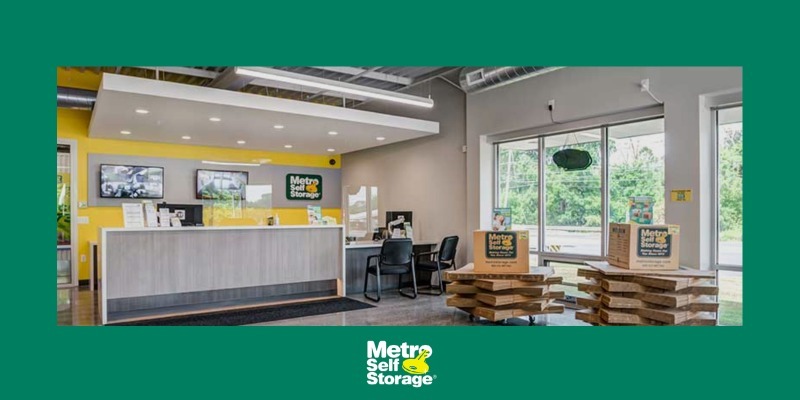 If you're temporarily renting a home while you search for your dream home or need additional room for items that came with you from your move, a self storage unit is a good solution for you. At Metro Self Storage, we offer premier storage units in Doylestown, PA to make your storage project simple and hassle-free. Besides flexible month-to-month storage rentals, free online reservations, and secure bill payment options, we give our customers affordable storage solutions with superior features including 100% Climate-Controlled Comfort, 24-Hour Video Surveillance, and more. If you're planning a move to either another neighborhood in Doylestown or to another state altogether, Metro has you covered with locations throughout 12 states, find a location near you and reserve your unit today!