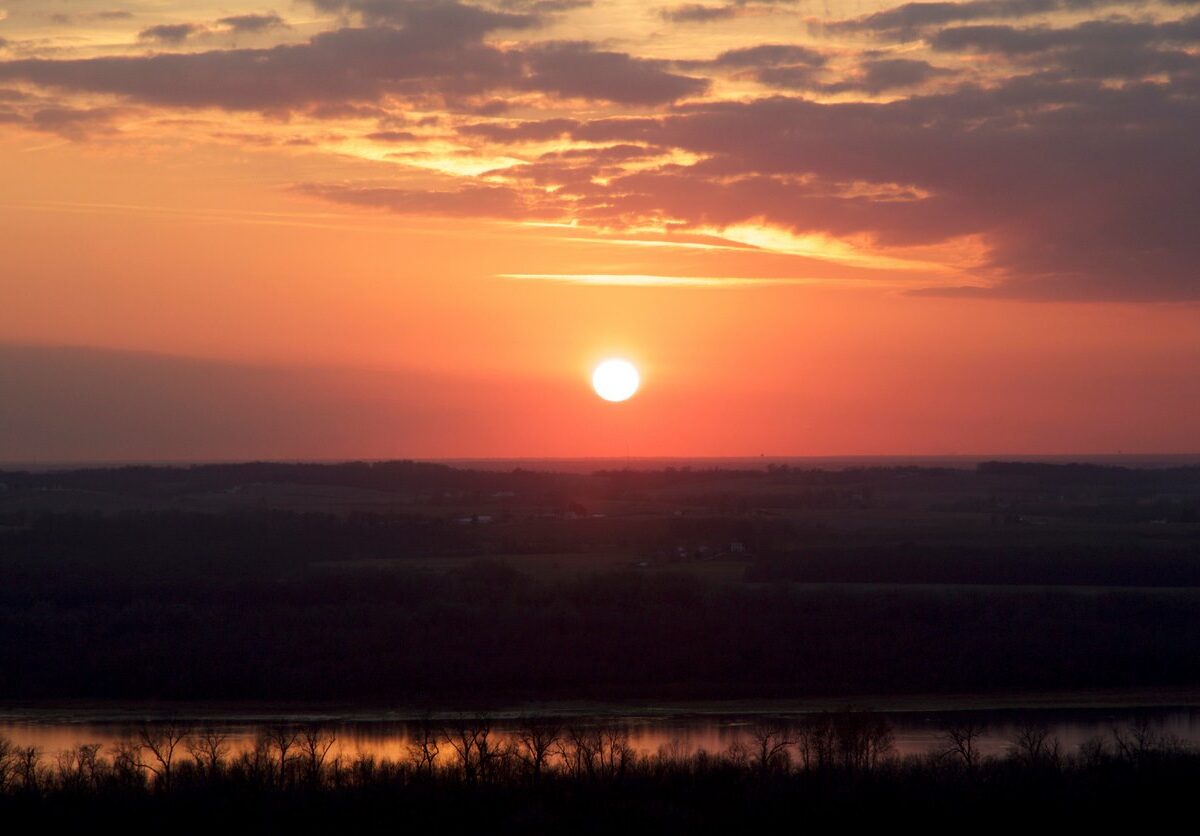 7 Best State Parks Near Chicago to Visit During Fall
---
October 24, 2023 | Travel Destinations
Chicago is world-renowned for its architecture and diverse culture, but less known is how the Windy City takes on a unique appeal during fall. The city's parks, such as Millennium Park and Grant Park, transform into colorful landscapes, offering ideal spots for leisurely walks and picnics under the changing trees.
Moreover, Chicago's distinct neighborhoods, each with its character and history, provide a unique backdrop for fall festivities where locals and visitors alike flock to cider festivals and the season's last farmer's markets.
As the crisp autumn breeze begins to sweep through the Midwest, it's the perfect time to explore the natural wonders surrounding the vibrant city of Chicago before winter snows arrive. We dive into the top 7 state parks near the Windy City, ideal for a day trip or weekend getaway that comes alive with the splendor of fall's colors.
Illinois Beach State Park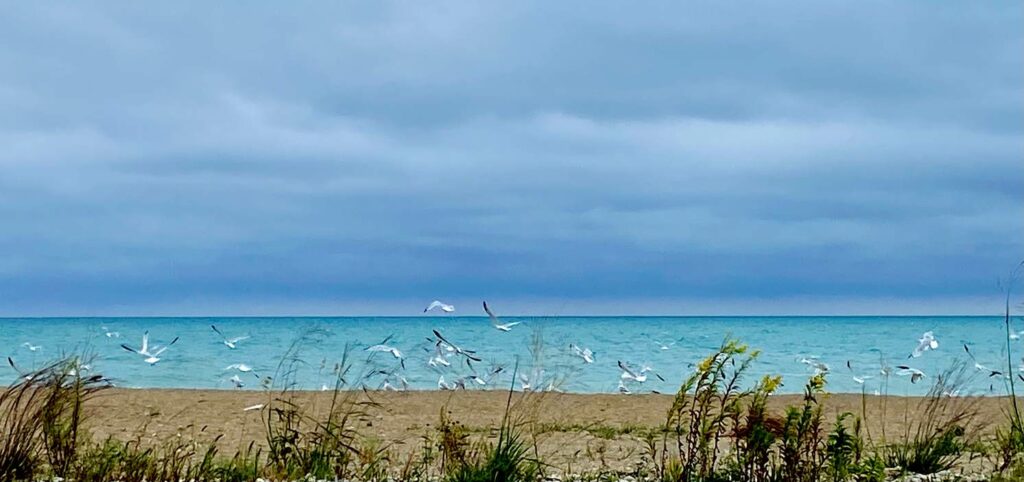 Address: 1 Lake Front Dr, Zion, IL 60099
Hours: 8:00 AM – Sunset
Fee: FREE
Illinois Beach State Park is located an hour north of Chicago along Lake Michigan. The sandy beach stretches 6.5 miles alongside dunes, sprawling marshes, and oak forests. One of the unique features of this park is that it is the only remaining beach ridge shoreline (a wave-swept or wave-deposited hill running parallel to a coastline) left in Illinois, which creates marshlands that are home to a wide variety of vegetation and animals.
Visitors love Illinois State Park for its mature trees, miles of paved trails, and beautiful, clear water. During summer months, there is swimming along the six miles of beaches. However, fall is a great time to visit the park when fewer crowds are biking and hiking on the trails. The 4,160-acre park has two separate areas: the North Unit, which opens for cross-country skiing once it snows.
Pere Marquette State Park
Address: 13112 Visitor Center Lane, Grafton, Illinois 62037
Hours: 5:30 AM – 8 PM
Fee: FREE
While January and February are the best times to spot Bald Eagles at Pere Marquette State Park, fall months are the ideal time to visit for leaf peeping. Pere Marquette State Park offers something for everyone throughout the year, but the park is especially magical starting in September. Situated at the confluence of the Mississippi and Illinois rivers, Pere Marquette Park is a haven for both thrill-seekers and anyone seeking relaxation.
The park's scenic route along the Great River Road boasts several viewpoints overlooking a sea of leaves changing into fall gold, red, and orange hues. This stretch of road is widely regarded as one of the most scenic in the Midwest, featuring breathtaking vistas of the Mississippi River, framed by soaring 200-foot cliffs that rise above the road. It's a perfect destination for a memorable weekend getaway.
Highlights of the park include: It is the largest state park in Illinois (8,050 acres), and bird watchers can spot 230 different species of birds.
Kankakee River State Park
Address: 5314 W, IL-102, Bourbonnais, Illinois 60914
Hours: 6:30 AM – 8:00 PM
Fee: FREE
Kankakee River State Park attracts a wide variety of outdoor enthusiasts. From anglers and hunters to campers, hikers, and cyclists, visitors have 4,000 acres of parkland to play, including the shores of the beautiful Kankakee River. The park's diverse landscapes include wooded areas, wetlands, and the river, offering plenty of opportunities to capture autumn's natural beauty.
Kankakee River is a Class 1 river, making it a popular destination for beginning canoeists and kayakers, and it is considered one of the cleanest rivers in the Midwest. Fall is also a perfect time for birdwatching. Bird enthusiasts can spot various migratory species as they pass through the park on their way to warmer climates.
Highlights of this park include the Rock Creek Suspension Bridge, built in 1929, that spans a tributary of the Kankakee River. Regarded as one of the state's tallest pedestrian suspension bridges, it stands at an impressive height of approximately 75 feet above the creek, with a length spanning around 75 feet.
Shawnee National Forest
Address: 50 Highway 145, South Harrisburg, Illinois 62946
Hours: 6:00 AM – 10:00 PM
Fee: FREE
Nestled in the heart of southern Illinois, Shawnee National Forest is a testament to the captivating natural beauty of the Midwest. What sets this 280,000-acre park apart is its diverse landscapes—from rugged bluffs and rolling hills to serene lakes and cascading waterfalls.
If you're an adventure seeker, explore the Lush Creek Wilderness Area, where you'll find wild and rugged terrain known for its challenging backpacking trails and secluded camping spots. Additionally, you can hike to the remote but beautiful Jackson Falls. The course is open year-round to people who come to hike, climb, and mushroom hunt. There are over 250 climbing routes; the easiest are graded 5.6, and the hardest get a grade of 5.13b.
Highlights of the Shawnee National Forest include the magnificent Garden of the Gods. This stunning overlook point will give you an unparalleled view of fall foliage throughout the expansive forest.
Castle Rock State Park
Address: 1365 W Castle Road, Oregon, Illinois 61061
Hours: 6:00 AM – Sunset
Fee: FREE
Castle Rock State Park comprises about 2,000 acres of rock formations, ravines, and a nature preserve. During the fall, Castle Rock's surroundings become tranquil with the cool breezes and rustling leaves, creating an ideal environment for outdoor enthusiasts to explore its seasonal transformation.
The park is easy to reach, too, in under 2 hours from Chicago and about 3 miles south of Oregon, Illinois. Castle Rock's proximity to Downtown Chicago makes it a perfect destination for a memorable weekend getaway. The unique geological formations, such as sandstone bluffs and canyons, attract photographers of all skill levels. Another unique feature of this park is the canoe-in and boat-in remote campsites. 
The park's six miles of hiking trails offer a good amount of elevation and provide plenty of opportunities to see fall foliage and panoramic views of the Illinois River Valley. Plan a picnic amidst the autumn scenery, or if you love birdwatching, migratory species are on the move this time of year.
Matthiessen State Park
Address: 2500 IL-178, Oglesby, Illinois 61348
Hours: 7:00 AM – Sunset
Fee: FREE
Matthiessen State Park in Illinois is a hidden gem for families seeking outdoor adventure. Nestled just south of the more famous Starved Rock State Park, Matthiessen offers a quieter, more intimate experience. Hikers enjoy the network of well-maintained trails that wind through canyons, across bridges, and alongside waterfalls. The Dells Area and the Upper and Lower Dells are favorite spots to explore the stunning canyons and waterfalls.
Near Ottawa and LaSalle, Matthiessen State Park is an ideal day trip or weekend getaway. The best times to visit are spring and fall when the weather is pleasant and the park bursts with vibrant foliage.
City Parks in Chicago
If you don't have time to visit the state parks we have listed here, you can find beautiful fall foliage in many of Chicago's city parks. The Windy City has a surprisingly large variety of spots to view autumn colors.
If you're downtown, stroll through Millennium Park, where the leaves begin changing around "the bean" to Lurie Garden, also known as the park's secret garden. Venture further west to the Lakefront Trail, which runs 18 miles along the Lake Michigan Shoreline. The trail showcases some of Chicago's best fall foliage. Other places for leaf peeping this fall include the Chicago Botanic Garden, the University of Chicago, and the Potawatomi Woods, to name a few.
Storage Solutions for Your Chicago Lifestyle
Whether your garage is overflowing with belongings or you're dealing with limited space, our assistance is just a click away. Metro Self Storage locations near Chicago provide convenient online reservations and a team of friendly storage experts at all of our locations. 
Many facilities feature parking spaces and indoor units for your cars, RVs, boats, and more! Choose from indoor and drive-up access units that are perfect for storing recreational gear such as camping, fishing, golfing, and rock climbing equipment. Our budget-friendly 5×5 and 10×10 units are an excellent fit for smaller storage projects.
All storage facilities feature 24-hour video recording, electronic-gated access, and well-lit surroundings. Learn how easy it is to reserve and rent your storage solution at your local Metro Self Storage today!