Explore These 6 South Side Chicago Neighborhoods to Live in or Visit
---
July 23, 2017 | Moving
These South Side Chicago Neighborhoods Offer Something for Everyone
If you are looking for a socially diverse and connected community, moving to a South Side Chicago Neighborhood could be for you. From the University of Chicago and Jackson Park to affordable housing and culturally diverse neighborhoods, this part of Chi-Town is filled with possibilities.
Whether you are a foodie, a student, a budding entrepreneur, or getting ready to retire, you can find what you are looking for in Chicago. The city has plenty to offer sports fans as well. While its two baseball teams, Cubs and White Sox, regularly garner lots of media attention, Chicago's basketball (Bulls), hockey (Blackhawks) and football (Bears) teams are all represented.
Commuters moving to South Side Chicago Neighborhoods will quickly become acquainted with the Metra train as well as a robust bus and train system. Chicago's public transportation system is the second largest in the country.
We dive into three South Side Chicago Neighborhoods to discover what they offer for locals and people moving to the area.
Located in South Side Chicago, Hyde Park is a Vibrant Neighborhood 
Hyde Park is a popular South Side Chicago Neighborhood for locals and tourists alike. The neighborhood occupies approximately two square miles. The majority of people living in Hyde Park rent their homes, and the median age of residents in Hyde Park is 33-years old with 18% having at least one child. With the University of Chicago to the west and the Museum of Science and Industry to the east, Hyde Park is brimming with opportunities for enrichment and education.
In 1893 Hyde Park hosted the Chicago's World Fair, which introduced Americans to electricity and the world's first Ferris wheel. The event was a grand affair that drew more than 30-million people and encompassed 600 acres of land. Today, Hyde Park continues its social and historical significance as an influential force in Chicago's art and education scenes.
The University of Chicago is a World-Class Institution in Your Backyard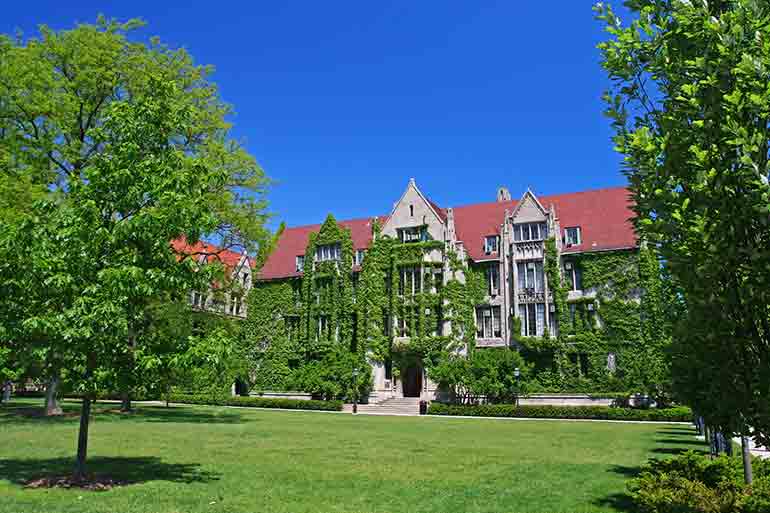 The University of Chicago is one of the world's leading research institutions and is located near Jackson Park in South Side Chicago
The University of Chicago got its start thanks to a donation from John D. Rockefeller, who would eventually go on to donate $35 million to the University helping it to rank as one of the world's leading higher education institutions. From Victorian Gothic to Contemporary, the campus buildings have been designed by some of the most well-respected architects including Frank Lloyd Wright.
Hyde Park Will Keep Your Kids Entertained for Hours and Days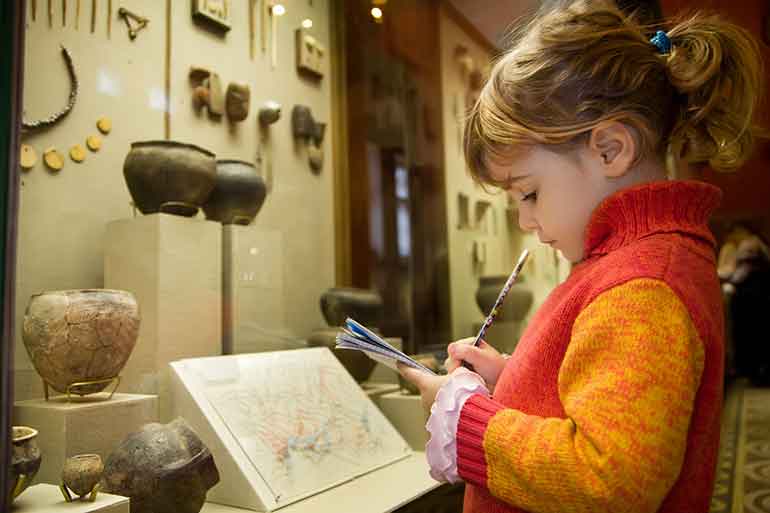 The Museum of Science and Industry will keep kids and their parents engaged for hours
The Museum of Science and Industry offers families engaging science experiences meant to inspire the next generation of innovators. It's the only remaining building from the 1893 World's Fair and is the largest science center in the Western Hemisphere. Not far from the Museum of Science and Industry is the home of former President, Barack Obama.
When it comes time to find places to get outside and play in Chicago, Hyde Park is a great option. Located near 57th Street Beach this of several South Side Chicago Neighborhoods offering fantastic views of Chicago's skyline. The 57th Street Beach is located in Jackson Park and can be accessed from the Museum of Science and Industry via the pedestrian underpass at Lake Shore Drive.
Also located in this South Side Chicago Neighborhood is the ever-popular Chicago Playpen, an indoor all-in-one play space for families with young children. While the Chicago Playpen is widely known for planning themed birthday parties, classes are offered for babies, toddlers, children, and preteens.
If you plan to move to a South Side Chicago neighborhood this summer, you can easily find affordably priced month-to-month storage solutions with any one of Metro's South Side Chicago neighborhood locations.
Immediately East of Washington Heights, Beverly is an Affluent South Side Chicago Neighborhood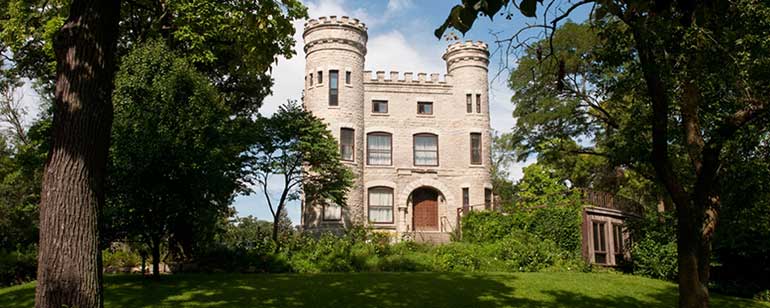 Inspired by a real Irish Castle, The Given's House is located in the Beverly Neighborhood
Known for its vast green spaces and incredible architecture, Beverly is a South Side Chicago Neighborhoods with a lot to offer in a relatively small area. The demographic makeup of this neighborhood is slightly older than Hyde Park— the median age of residents is 40, 53% are married, and 35% have at least one child. Moreover, 81% of Beverly residents own their homes.
Beverly holds the country's largest historic districts that feature dozens of homes designed by Frank Lloyd Wright. Because these homes aren't known for having an abundance of closet space, residents living here often research Chicago storage costs to find cheap storage rentals with good security.
There is also a huge Irish influence in Beverly. Anyone visiting might think they are in Ireland with its many pub-lined streets boasting more Irish-style bars than any other Chicago neighborhood.
Chicago's only castle, the Givens House, was built for a real estate developer by an unknown architect way back in 1886. Modeled after an Irish castle, it has been the home of the Beverly Unitarian Church since 1941 and is registered as a historical landmark.
Beverly is a Foodies Paradise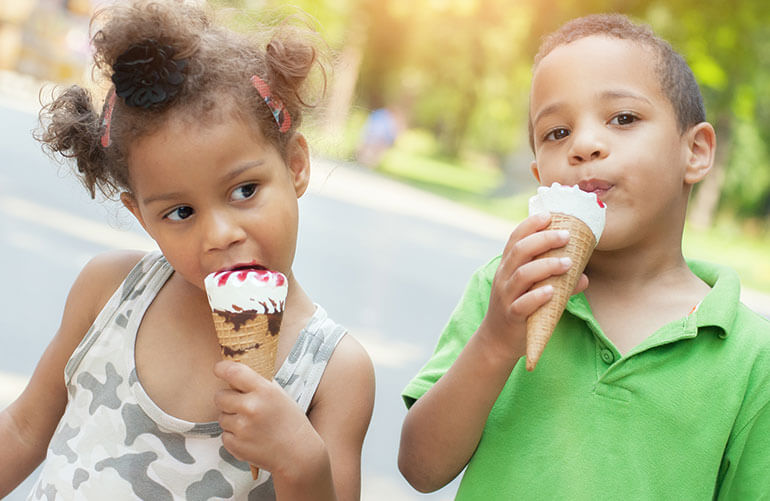 Adorable children eating ice cream cones from The Original Rainbow in South Side Chicago
There are different of types of restaurants in this area that are affordable. For a night out with friends, there is Top Notch Burger, Applebee's, Giordano's, Culver's, Olive Garden, and Buffalo Wild Wings to name a few.
The Original Rainbow Ice Cream is located at 92nd and Western Avenue on Chicago's South Side and still serves the best ice cream in Chicago (according to most Chicagoans). South Side Chicago is also the home of the Top Notch Beefburger, recently voted "Chicago's Best Burger" in the Chicago Tribune.
The Ashburn/Wrightwood Neighborhood Ranks as the 30th Best Neighborhood in Chicago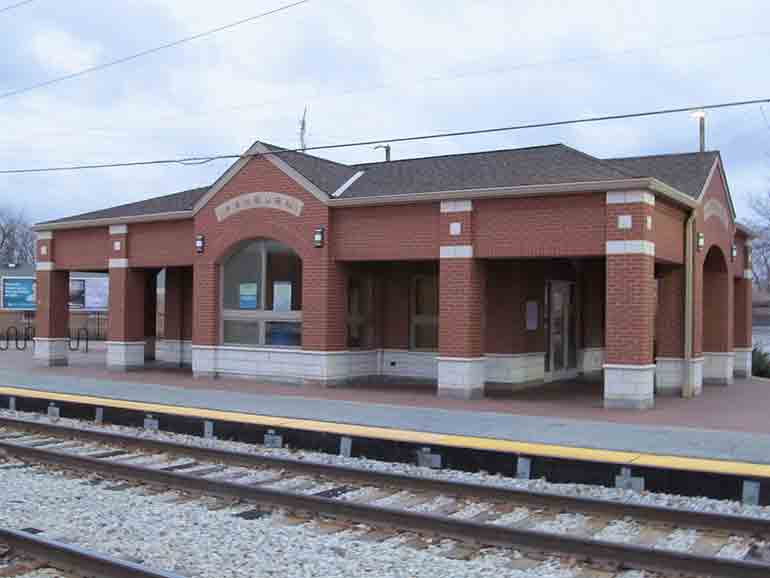 The Ashburn Wright Metra Train Station located in South Side Chicago
Known for having high graduation rates and lots of nearby amenities, Ashburn/Wrightwood is ranked at the 30th best district by StreetAdvisor. The Greater Ashburn covers approximately five square miles the Ashburn/Wrightwood boundaries are 75th Street through 87th Street.
Families with children, professionals, and retirees living in Ashburn make up its diverse population. As for the demographics in the Ashburn Neighborhood, the median age is 35, 44% of residents are married, and 45% of residents have at least one child. Additionally, 85% of residents own their homes.
Residents say that Ashburn has a neighborly feel and that you don't have to travel far to find small businesses of all types as well as small, family-owned restaurants serving up delicious food at affordable prices. For groceries and daily errands, there is an Ultra Foods on 87th and Kedzie, and a Meijers on 94th and Western near Sam's Club.
Most of Ashburn's homes were built between 1940 through 1969, which means small closets that can leave families scrambling for seasonal storage space. Thankfully, local neighbors and businesses can easily find a locally owned and operated W 79th Street Storage in Ashburn/Wrightwood.
While this neighborhood is great for neighborly spirit, shopping, and dining, people living there say it's not so ideal for parking or nightlife and that children would greatly benefit from a community center for after-school activities.
There are many other communities to explore in South Side Chicago. Finding a place that matches your lifestyle and feels like a place you can call home is certainly doable in Chicago. The city boasts 77 distinct neighborhoods, each ethnically diverse and with its own cultural flavor.
Here at Metro Self Storage, we understand that self storage is a reliable partner for many people's life stories.  Headquartered in Lake Forest, Illinois since 1973, we have been helping people just like you for more than 40 years.