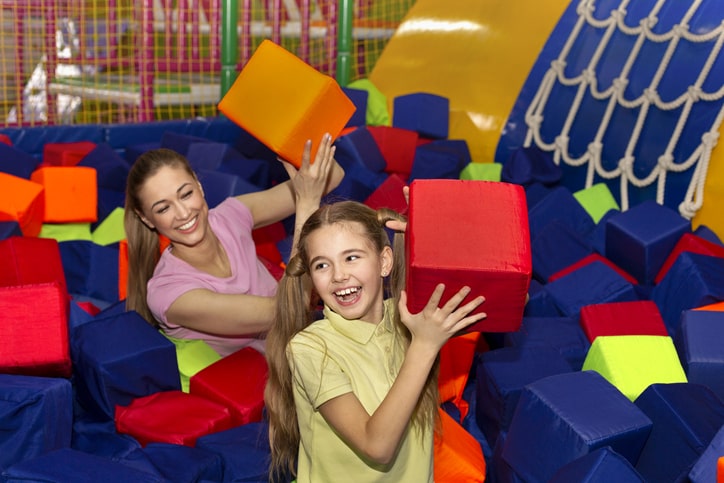 Four Family Day Trips Near Monmouth Junction, NJ
---
August 12, 2022 | Family Life
New Jersey is one of the smallest states in the country, with rolling hills and valleys that are home to dozens of historical towns. The Garden State also shares a border with New York and one with the Atlantic Ocean, giving families endless opportunities for weekend adventures near Monmouth Junction.
From water parks and state parks to artsy cities and museums, families will find plenty to do whether they're in the mood for culture or cooling off on a hot summer day. And since New Jersey isn't a big state, you won't have to travel far.
Whether you live near Monmouth Junction or somewhere in Middlesex County, we've got five exciting places to visit for your next weekend adventure with children of all ages.
Take Horseback Riding Lessons at Legacy Stables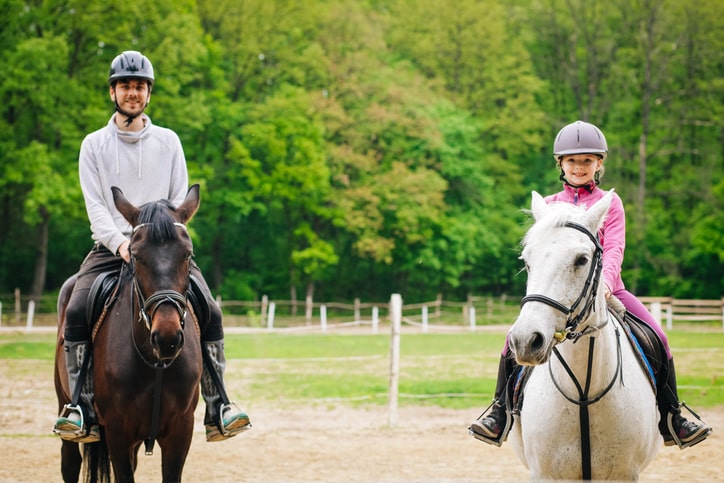 Legacy Stables offers western-style riding lessons, which are more accessible and less expensive, and European riding lessons. So whether your goal is to learn a new sport that the family can enjoy regularly or experience once, horseback riding is an activity everyone will enjoy.
Legacy Stables offers riding lessons, trail rides, and birthday parties for all ages. Parents of younger children can opt for the handheld pony rides, while children 10 and older will have a blast horseback riding on the trail or at parties.
Riding lessons are offered seven days a week and are semiprivate unless a private class is requested. Packages include a horseback riding lesson and a guided trail ride through the beautiful Capik Nature Preserve. Legacy Stables also offers scout and merit badge programs if your child is part of a scouting program.
With more than 500 acres of beautiful trails on the Capik Nature Preserve and knowledgeable trail guides, horseback riding is sure to offer a family adventure experience.
The details:
Address: 3299 Bordentown Avenue, Sayreville, NJ 08872
Reservations: Recommended
Age restrictions: The minimum riding age for youths is 10 years old. Hand-led pony rides are available for small children.
What to bring: Wear long pants and boots or tennis shoes. Helmets are required for all students. Legacy Riding Stables will lend a properly fitting helmet for riders.
Travel the World at Zimmerli Art Museum
The Zimmerli Art Museum is conveniently located 14 miles north of Monmouth Junction on the New Brunswick campus of Rutgers. It is one of the country's most comprehensive and distinguished university-based museums. Moreover, it has an excellent reputation for being kid-friendly.
The Zimmerli allows parents to help nurture a love of art and creativity with their kids through family workshops, classes, camps, and more! For example, the Make Art Together program is a free drop-in family art workshop series inspired by a different work of art on view in the museum each month.
Additionally, the Zimmerli has a gallery devoted to children's book illustrations in the Duvoisin Gallery. Parents and children will love the images, which are sure to spark imaginations and inspire giggles.
Children's exhibitions are always accompanied by activity sheets and picture books and feature bilingual labels in English and Spanish.
The details:
Address: Zimmerli Art Museum, Rutgers University, 71 Hamilton St, New Brunswick, NJ 08901
Admission: Free for all ages.
Tips for visiting with children: Strollers are welcome and scavenger hunts are available for children 6 and up. Additional tips can be found here.
What to bring: Smartphones and cameras (no flash allowed). All food and drinks must be left outside. When the museum cafe is closed, nearby dining destinations are one block away.
Get Their Jiggles Out at Urban Air Trampoline and Adventure Park
Parents don't have to despair when it's too hot and muggy or cold and rainy to be outdoors. The kids will have plenty of ways to burn off energy at Middlesex County's premier Indoor Adventure Park.
The Urban Air and Adventure Park is designed to give kids (and their parents) endless ways to jump, soar, and play. Activities include:
Laser Light Show Bumper Cars
Neon Mini Golf
Sky diving
Go Karts
Dodgeball
Bowling, Laser Tag, arcades, and much more!
Families can buy tickets online or plan to have their next birthday party at this large-scale indoor trampoline center located 10 miles northeast of Monmouth Junction, South Brunswick Township.
The details:
Address: 396 Ryders Ln, Milltown, NJ 08850
Reservations: Advanced ticket purchase required.
Age restrictions: Birthday parties are planned in three categories starting with 7 and under. Many activity areas have an area dedicated to ages 7 and under.
What to bring: Wear close-fitting shirts and either sweatpants or yoga pants. No skirts, shorts, or dresses. Be prepared to remove your shoes and socks for the trampoline and tube areas.
Step Back in Time at East Jersey Old Town Village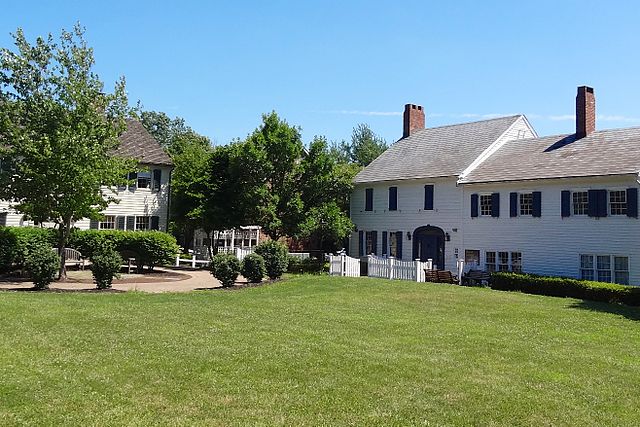 A fully functional recreation of 18th-century living, the East Jersey Old Town Village comprises 16 relocated, reconstructed, and replica 18th- and 19th-century buildings. These structures and a team of volunteers showcase the farm and merchant communities that once inhabited Middlesex County.
Located in Johnson Park in Piscataway, the historical town village is 16 miles northeast of Monmouth Junction, South Brunswick, NJ. Children will wander in awe through time to discover how different life was during colonial times.
Both indoor and outdoor experiences make visiting any time of year feasible, and memorable holiday events occur seasonally. East Jersey Old Town Village is home to a traditional schoolhouse, chapel, and blacksmith workshop, And there is even a functioning print shop that is sure to fascinate your tweens.
When the kids need a break, stop by the children's room, where you'll find crafts and movies. The curators and history experts offer more than an afternoon of fun. They'll open the door to our history in a way that will engage and fascinate children of all ages.
The details:
Address: 1050 River Rd, Piscataway, NJ 08854
Admission: Free! Open year-round, excluding holidays, Rutgers football game days, and Rutgers graduation.
Hours: Historical interpreters on-site April through October. Hours: Wednesday through Friday 10 a.m. to 4 p.m. and Saturday and Sunday 12 p.m. to 4 p.m.
What to bring: Hat, sunscreen, drinking water and snacks, and comfortable walking shoes.
Besides the dozens of historical and cultural sites and museums you'll find in Middlesex county, New Jersey is home to many different types of first-rate and family-friendly attractions to enjoy any time of year.
If you're considering moving to a town near Monmouth Junction, South Brunswick Township, remember: From historic sites and artsy downtown cafes and breweries to local charm and culture, New Jersey has it all.
Make Room for Your New Jersey Lifestyle With Metro Self Storage
Monmouth Junction, South Brunswick Township, is located in the heart of Middlesex County, making it the ideal place to explore with kids and to call home.
So whether you already live here or are planning a move to Monmouth Junction, South Brunswick, keep our list of family-friendly activities and outings handy for a fun weekend adventure.
Planning a stress-free move is easy with Metro Self Storage in New Jersey. Our state-of-the-art storage facilities in Monmouth Junction offer a variety of unit sizes and amenities whether you need to make extra space in your home or store the contents of your entire home while you house hunt. 
No matter your storage needs, we have room for you, so you can get back to all the fun and adventure Middlesex County has to offer.