Hiding Christmas Presents is Easy with Metro Self Storage
---
December 22, 2015 | Storage Tips
Whether you decided to opt out of the Black Friday madness this year or to jump in with both feet the big question remains—is there a way to simplify Christmas? We think so.
Hiding Christmas presents is easy (or not) during the holidays. Renting a storage unit can help. How? It helps to alleviate the stress created by not having enough space in your home. Whether you need to hide oversized gifts, plant to entertain friends or accommodate out of town guests, here's what you need to know about self storage during the Christmas holidays.
Keep Your Christmas Gifts Safe
Worrying if your belongings are safely stored during the Christmas holiday season is the last thing you want to be thinking about. Instead, visions of the perfect Christmas evening or planning a post-holiday vacation to a subtropical climate is what you deserve.
Find a storage facility that offers a personalized key code access. You'll rest easy knowing only authorized people can enter the space – and nobody else has your key. Choosing a well-lit property is especially important in December because it gets darker much earlier.
A well-lit storage unit can also help ensure that Santa (aka you) won't trip when retrieving Christmas gifts or other stored items from a storage unit. With 24-hour video surveillance placed at the main gate and in a variety of locations throughout the property, the storage team can keep an eye out on who is coming and going at all times.
Did you forget a lock? Not a problem if you chose a storage facility that sells moving and packing supplies on site. Disk locks are believed to be more secure than padlocks, and the majority of storage offices have them for sale.
Secure Christmas Gifts of all Sizes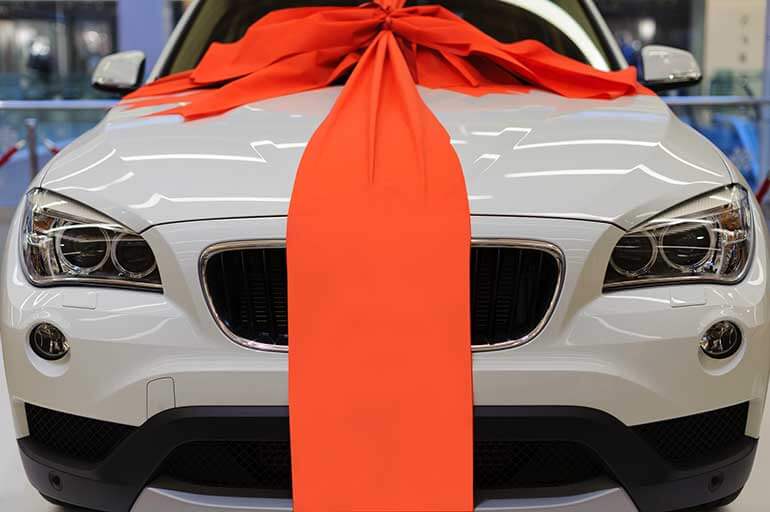 If you're buying a new car for Christmas that you want to be a surprise, drive-up facilities with 10X10 and 10X15 units can accommodate most types of cars. These types of storage units feature large roll-up doors and are ideal for many types of vehicles.
Many storage facilities offer covered parking or fully enclosed buildings to protect RVs, boats, and cars from extreme weather conditions. RV and boat storage facility features should always include well-lit areas, perimeter fencing, and video surveillance—all designed to protect your significant Christmas present investment.
If you are expecting out of town guests this holiday season, then an RV self storage facility will help you free up extra parking space in front of your home. You and your guests will surely be grateful to park closer to the front door during the chilly winter months.
While RV travel is a favorite American pastime, storing a large vehicle on your property can present a challenge to your home's curb appeal any time of the year. In colder regions, it is advisable to prepare and store RVs during winter months.
Wine Storage at Christmastime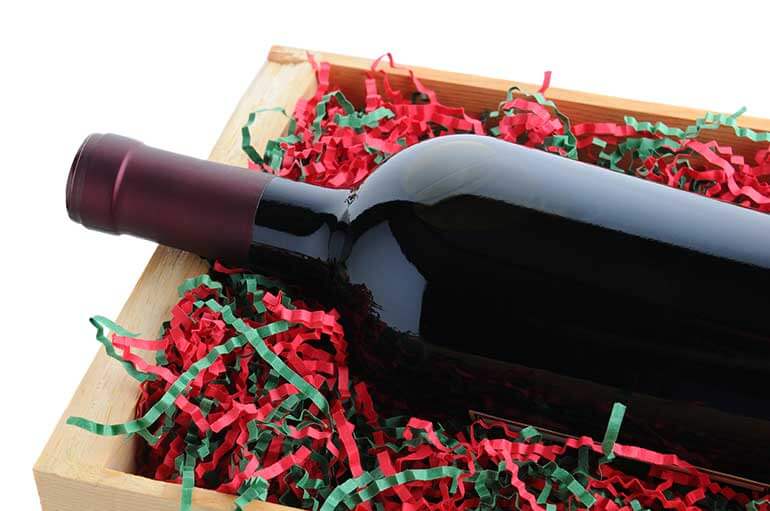 Wouldn't it be nice to clean out the bedroom or under stairs closet that you are currently using for your wine collection? As it turns out, a well-equipped self storage facility is the ideal place to store all types of wine.
State-of-the-art security system to protect your investment.
The ideal wine storage environment where it is dark and the temperature is consistently maintained.
A well-trained and friendly staff who understands wine storage and can provide you with the assistance you need.
Choose a storage facility that accepts shipments from your favorite wine clubs.
The wine storage unit should allow bottles to be kept on their sides, and with little movement.
Types of Specialty Storage
There are many different types of storage, and specialty storage differs from traditional storage by offering a range of features and services that go beyond the standard 5X5 to 10X30 storage units.
Small specialty storage options such as storage lockers are ideal for hiding small Christmas gifts, and they can be used to store Christmas decorations after the holidays. Larger specialty storage can include car storage and covered parking making it ideal if you are buying your significant other a new car or boat for Christmas.
Specialty storage often includes a set of features such as climate-controlled storage, a business center with WiFi, and package acceptance making these facilities ideal for combining work and errands, especially, during this busy time of year.
Climate-Controlled or Non-Climate-Controlled Storage Units?
A storage unit is a great asset during holidays like Christmas; it prevents loved ones from finding their gifts, it allows you to declutter rooms ensuring the extra space you need to host out of town guests and holiday dinner parties.
Deciding if you need a climate-controlled and non-climate-controlled storage unit for your holiday seasonal storage needs is as easy as 1, 2, 3. Simply answer these three questions:
What items are you planning to store?
How long do you plan to store these items?
Is your storage location in a region with extreme winters?
A friendly storage manager at Metro Self Storage is always happy to talk to you about your particular holiday storage needs and find a solution that works best for your belongings and your budget.
You don't have to worry about long-term financial commitments either; many storage facilities like Metro offer flexible short-term leasing options during the holidays to meet the temporary storage needs.
Keeping gifts hidden from loved ones, and everyone comfortable in the roomier spaces you've created in your home will make you feel bright and cheery. Isn't that really what the season is all about? Get the space you need with Metro Self Storage!