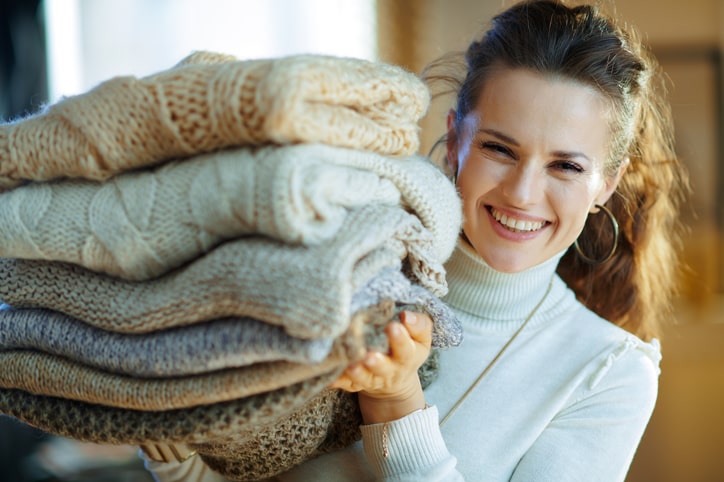 Trapped Inside on a Cold Day? Here are 4 Winter Organization Projects to Brighten Your Spaces
---
October 18, 2022 | Home Organization
With shorter days and cold weather ahead, winter is the ideal time to focus on indoor projects. Winter organization includes everything from clever ways to keep track of gloves, scarves, and hats to preparing for holiday parties.
From spare bedrooms and garages to closets and kitchens, there are plenty of reasons to take the time to declutter and reorganize your home regularly. Getting rid of extra things can help your mental health by making you feel more relaxed, productive, and in control of your life.
So the next time you spend the day indoors due to cold, wintry weather, we've got four organization projects that will help brighten your spaces and elevate your mood.
Take Inventory of Your Clothing
Whether you love fashion or striving to become a minimalist, start with this winter organization project. A change of seasons is a great opportunity to declutter. Sort your clothes into three categories: 1) Keep, 2) Store or 3) Sell/Donate. Be sure to read our tips on storing your clothes properly to ensure they last season after season.
Wash your summer items and wipe off your sandals before packing them up for next year. If necessary, take silk, rayon, and linen items to the dry cleaners.
If you have under-bed storage boxes, take out last season's winter items and try on things you're on the fence about keeping this season. Add unwanted items to your donate or sell box.
Don't forget your drawers. Is it time to invest in some new wool socks or fleece leggings? Go through your dressers and shelves, and pull out articles of clothing you haven't worn in a year or don't foresee yourself wearing this winter.
Deep Clean Your Refrigerator
Experts agree that deep cleaning your refrigerator should be done every three to four months. Use hot soapy water but steer clear of chemical-based solutions, as food and ice can absorb odors from harsh cleaners.
The CDC advises using a mild solution of bleach and water if you have any recalled items. Martha Stewart recommends mixing two tablespoons of baking soda with one-quart hot water to clean the inside of your refrigerator.
Remove all jars and containers from the door of your refrigerator. Check for anything that has expired and toss it, including anything that doesn't look or smell quite right.
Remove door shelves and wash and dry thoroughly, then wipe down bottles of dressing, mayonnaise, mustard, ketchup jars, etc., and return to clean door shelves.
Empty the remaining items in your refrigerator and put them on the counter while cleaning. Take out all removable shelves and interior drawers and wash and dry thoroughly in the sink.
Wipe down the inside surfaces of the fridge and freezer. Don't leave any refrigerated items out for longer than 90-minutes. Use a cooler for frozen items.
Declutter Your Garage
It's tempting to toss things into the garage to keep them out of the way. But over time, doing this leads to a cluttered garage and, eventually, no room to park your car. Garage clutter is one of the top reasons people choose self storage to keep seasonal items like kayaks, jet skis, and sports memorabilia in a clean and secure location.
Plan to declutter your garage once or twice a year, and you'll feel calmer knowing all the space you'll reclaim and more than a little proud when you open your garage door as the neighbors drive by.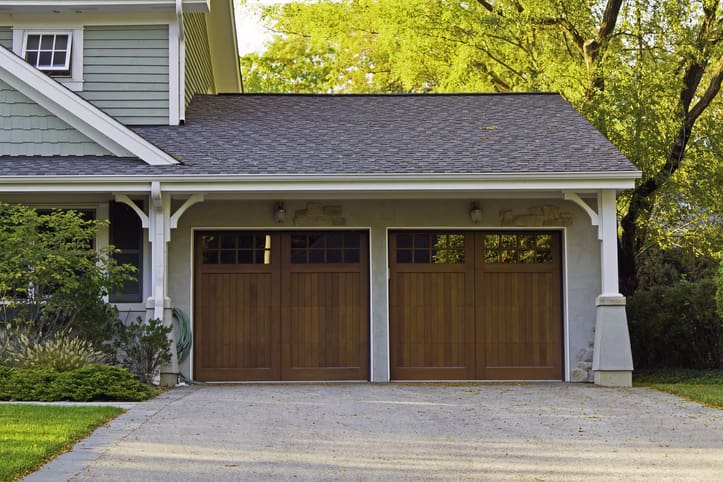 Recycle or donate the following items: Old paint, worn-out holiday decorations, outgrown toys, damaged garden tools and equipment, grungy shoes, extra rags, and old sports equipment.
Reorganize garage items into zones by grouping outdoor gear in one area, holiday decorations in plastic bins on shelves, and storing garden tools and equipment near the back door.
Other unused items found in garages include cardboard boxes from Amazon and other online retailers. If you're not planning to move within the next year, there is no reason to keep moving boxes.
Declutter Your Office
There are several benefits to decluttering your home office. If a visually pleasing office space is important to you, there are budget-friendly ways to make your desk appealing. Themed desk sets are widely available and should include a matching pen holder, stapler, tape dispenser, desk pad, and acrylic file holder for wrangling papers.
Keep in mind that having less stuff in your office and on your desk will also save you time looking for things you've misplaced in the pile of paperwork. Whether you love sports, art, or both, surrounding yourself with a few thoughtfully curated items will create an inviting and more productive office.
Remove everything from your desk drawers and vacuum or clean out debris with a damp paper towel.
Clean off the top of your desk and thoroughly wipe down all surfaces, including your computer, keyboard, and desk pad.
Digitize receipts using one of the widely available apps like Quickbooks or Expensify and file all other paperwork.
Invest in a fun coaster and a favorite water bottle or coffee mug, and display a few of your favorite things, like artwork or family photos, on your desk or wall.
After you've completed your decluttering project of the day, sit back and enjoy the results of your efforts. The joys that come with living with less clutter, cleaner spaces, and more organization can lead to a more productive and happy life.
Declutter Your Home and Office with Metro Self Storage
Our modern storage facilities are designed to meet all of your household and business storage needs with flexible month-to-month leasing options and easy online rentals. Our customers enjoy these amenities and more:
Friendly storage professionals
Industry-leading security
On-site package acceptance and delivery
We understand how easy it is for clutter to accumulate. So if your home or office is starting to feel cramped, we can help with the best storage solution to meet your needs. We make it easy to rent your unit online or call today to speak to a member of our knowledgeable and friendly customer service team.