Welcome to Metro Self Storage
When you rent a storage unit with Metro Self Storage, you'll receive value, convenience, and security—it's what we call the Metro Advantage. Whether you have outgrown your home, are moving into town, or need business storage, Metro Self Storage offers flexible monthly storage rentals conveniently located in Northlake.
Our extended storage office and access hours can accommodate you whether you tend to run late or regularly arrive early. Are you moving or managing a reorganization project over the weekend? No worries, our storage office is open on Sundays, so we have someone here for you seven days a week.
STORAGE FACILITY AMENITIES
24-hour video surveillance
18-wheeler accessible
Ample lighting
Fully fenced perimeter
Outstanding customer service
Metro Self Storage in Northlake is located near the major intersection of North Avenue and Wolf Road. We proudly serve Elmwood Park, Stone Park, Elmhurst, Oak Park, Melrose Park, Maywood, Chicago, and more. We are only five blocks East of I-294, which means we can be reached from Chicago and all surrounding suburbs.
READ WHAT OUR CUSTOMERS SAY ABOUT OUR SERVICE!
"I have to give Metro Self Storage in Northlake five stars for great customer service..."
WE VALUE YOU AND YOUR BELONGINGS
Attention to detail, high standards for maintenance, and security—three top priorities that keep our Northlake storage facility looking impressive and operating smoothly every day of the year. It is our way of letting you know how much Metro Self Storage values you and your belongings.
Backed by over 40 years of storage industry experience, we understand that you want convenient, secure, and flexible self storage. The friendly Property Manager at Metro is proud to offer a ground-level facility, without stairs or elevators, for your added comfort and convenience. From household and business storage to parking and RV spaces, Metro Self Storage is designed to keep safe everything you value most.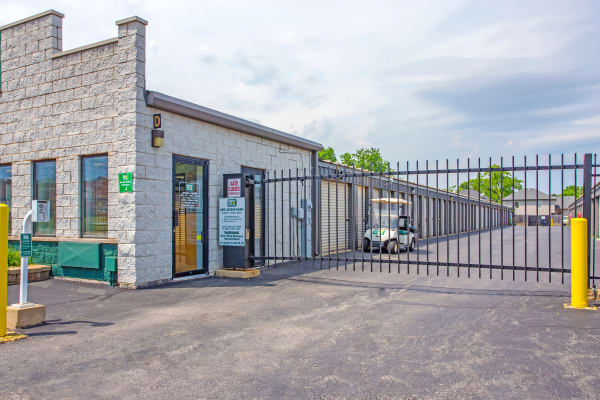 Ready to lock in your rate? Find the unit you are looking for and rent online.