How Home Staging Trends are Changing in 2021
---
May 16, 2021 | Lifestyle
Thoughtfully staging your home can be the most effective way to sell it quickly and at or above your asking price in a hot real estate market. The pandemic forced us to stay inside, shifting our perspective on how we view our homes. As a result, staging trends in 2021 have changed as well, and for the first time in decades. 
While most staging practices will stay in place, our focus has shifted to cleanliness and hygiene. Entryways and mudrooms now include sanitizing stations for realtors and their clients to use, for example.
As a result, professional stagers are taking a new approach to staging properties and preparing your property to receive the best possible light and reflect what home buyers want in a new home in 2021.
Spotlight the Home Office
The home office has become one of the most important spaces to stage, given the unprecedented rise in working from home. "For more buyers to see themselves in that office space, you'll do well to take a lot of 'you out of it first," Chris Haro, a real estate professional in Hilton Head, S.C., told Apartment Therapy.
If you don't have a home office space, it's essential to create one. There are several ways to do this. Guest bedrooms are the most common spaces converted into a home office. 
If there is a way to repurpose the things you have in your home with items your stager can provide, it's worth converting one of your bedrooms into an office.
It may mean the kids have to share a bedroom for a little while, but if that isn't possible, think outside the box. Is there any space or nook in your home where your stager can set up a small table, chair, and laptop?
Alternatively, your dining can act as a shared space for a home office. Formal dining rooms saw very little if any use in 2020, making this an ideal space to stage as a home office area.
Besides working from home, working out from home will continue since so many of us invested in online fitness subscriptions and fitness equipment. Something as simple as a yoga mat, set of hand weights and a basket of towels can suggest a workout area.
Add Some Fresh Paint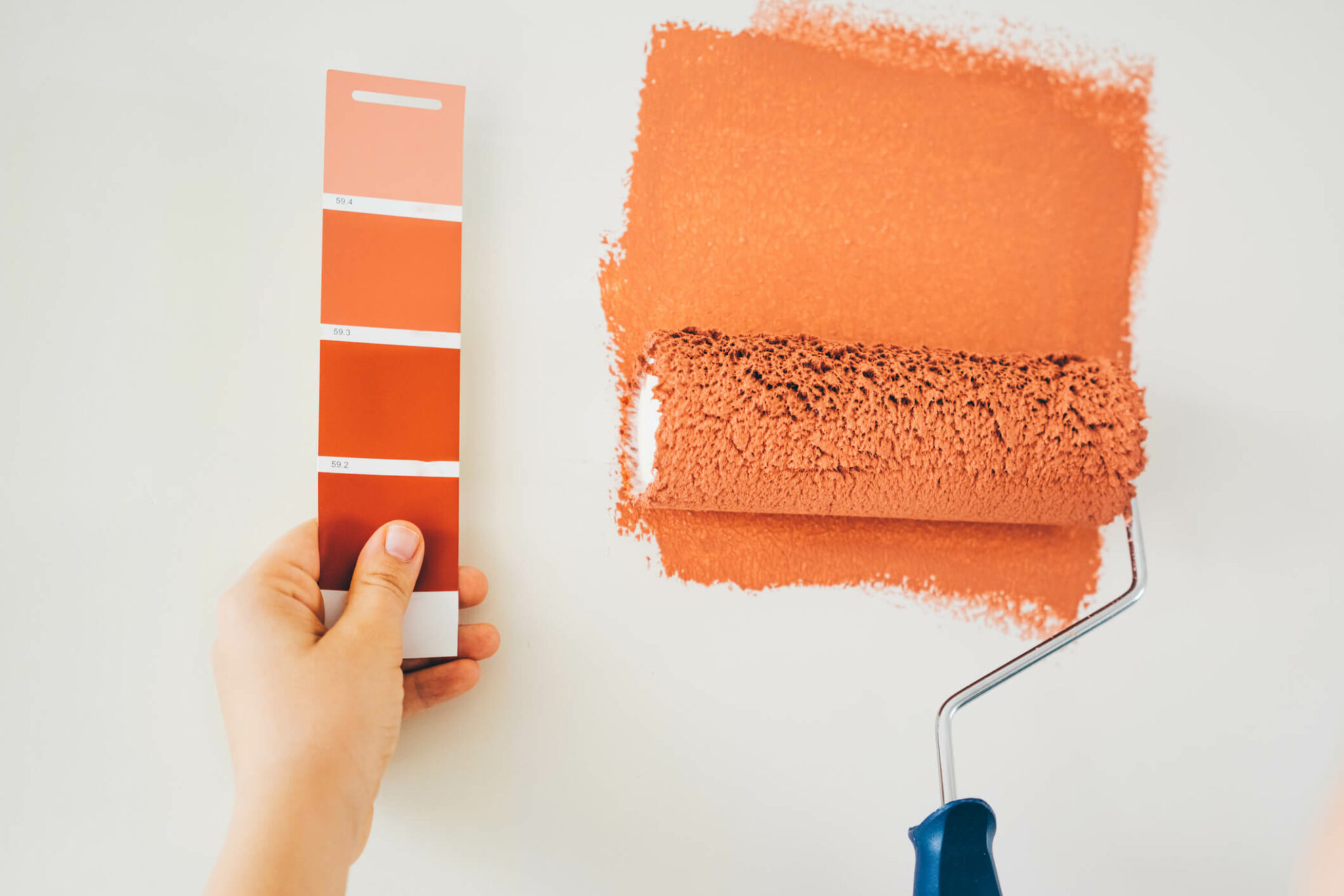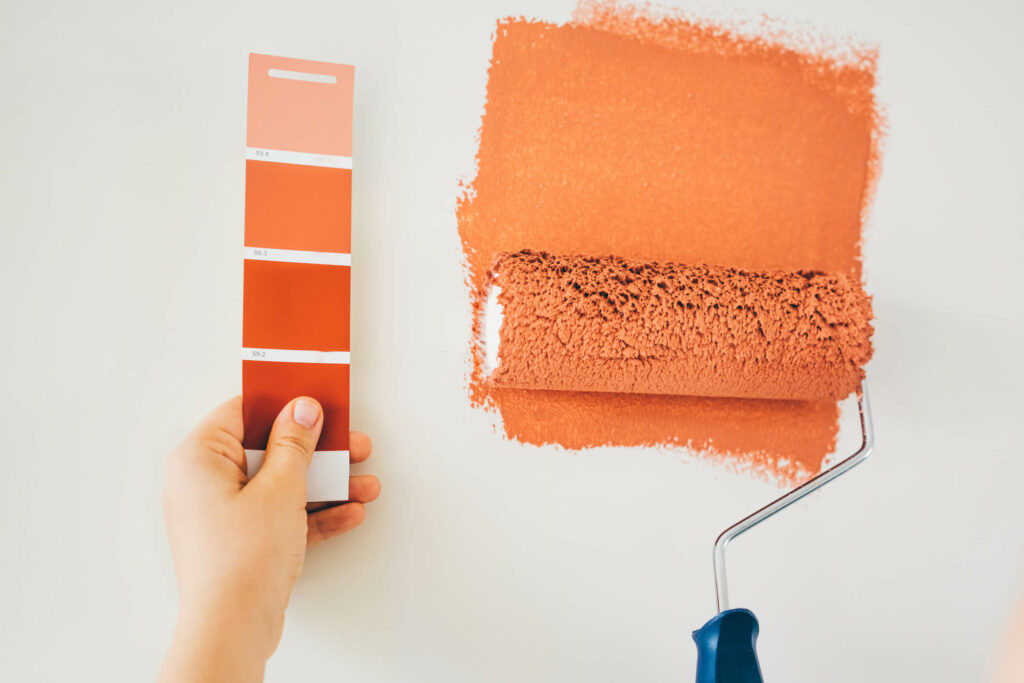 Most stagers don't have the time or the resources to paint themselves. Even though it's known to give home sellers the biggest bang for their buck. Ask your home stager for recommendations, and being willing to do the painting can save money. 
From cheapest to most expensive, here are a few ways paint can dramatically change your home's appearance. For less than $100, you can repaint your front door. And yes, your front door can be one color to match your interior and another to boost curb appeal.
Interior paint touch-ups are especially important to give your home a fresh and clean appearance. You'll be surprised by the transformation of high-traffic walls and door frames with a fresh coat of paint.
Spice Up the Kitchen
The ROI for home improvement projects to increase the value of homes before selling has changed dramatically over the years. With the rising cost of lumber and appliances – not to mention finding available contractors during a housing boom – kitchen remodels usually don't make as much sense anymore. 
So while you won't want to change out your appliances or even remodel your kitchen before selling your home, you can add some pizazz to it. If the cabinets are really beat up, consider painting them and adding some new hardware.
Use place settings on your table or set up a coffee station with a tray, mugs, and jar of honey. Add a bowl of candy and a vase of fresh-cut flowers. Both create a sense of coziness and comfort without distracting your buyers.
Make Outdoor Spaces Inviting
Home staging no longer stops at the backdoor, thanks to 2020. According to a survey conducted by HomeLight, a real estate referral company, the number one upgrade home buyers want to see in 2021 is a fire pit, according to 54% of agents surveyed by HomeLight. 
So when it comes to staging your home for resale, ask your staging professional if they have a faux fire pit or something else that can provide this look and feel. If not, consider purchasing a portable fire pit to take to your new home. 
Either way, you'll want to surround a fire pit or even a low round table somewhere in your yard with a couple of Adirondack chairs and a throw blanket. You can pick up plastic Adirondack chairs from Lowes or Home Depot for around $21.00 each.
Other items that homebuyers are looking for include outdoor wireless speakers, privacy shrubs or fencing, and patio light strings. If your home has any of these features, you're in luck! Make them the focal point for your potential buyers.
Create Cozy Vibes
After spending so much time at home this past year, creating a cozy home is essential for realtors and home stagers alike. The easiest way to create coziness is to add rugs and textiles. 
Rugs are like art for the floor and can help define spaces and soften tile floors. This is especially important if you don't allow people to wear shoes in your home. Adding a few pillows to your sofa and master bed is an effective way to add a pop of color, which is pleasing to the eye.
Coordinating throw blankets strewn over the back of a chair or sofa invoked a sense of settling in and staying a while, which is definitely what you want your homebuyer thinking.
Professional stagers will have many of these items and more on hand and repurpose some of the things you have in your home to other areas.
Plants are also a great way to revitalize a space and breathe new life into a room. If you don't have a green thumb, you can find artificial plants for lower prices at local discount department stores.
The upside to investing in faux greenery is that it's easy to move and is okay to store in a climate-controlled storage unit should you need it. 
The pandemic has created considerable shifts in so many aspects of our lives. Even though restrictions are lifting, we're discovering there is still a strong desire to know home as a safe, clean, and comfortable haven.
These Staging Trends Will Never Change
For potential homebuyers to see themselves in your home, you'll need to take anything that represents "you" out of the space. For the home office, this means removing family photos that can distract buyers and get them thinking how cute your kids are instead of here is where I'll put my desk.
Real estate stagers even recommend removing college degrees or other homeowner achievements from walls and desks. These types of achievements could trigger an array of emotions from envy to elation, depending on the circumstances.
Also, remove all religious and political references to create a neutral space for homebuyers to imagine their belongings in your home.
Professionally decluttering your home is also highly recommended by real estate agents and home stagers alike. Depending on the size of your home, hiring someone to declutter for you can cost up to 500 dollars or more.
But before you hire someone to declutter, your realtor and home stager will make recommendations on what you'll need to remove from your home. This is precisely the time a temporary storage unit comes in handy!
Even though we're returning to some sense of normalcy, the impact of COVID will likely have a lasting effect on our lives.