5 Moving Hacks to Simplify Your Next Move
---
May 6, 2021 | Moving
Whether you're looking for a refresher on how to pack for a move or need some quick-moving hacks to speed up the process, we've got some tips to help make moving less stressful.
So if you're moving soon, read on for some ways to reduce moving stress with some fun moving hacks and tips on how to pack for your move.
Why is Moving so Stressful?
There is no disputing that moving ranks as one of the highest stressors in life. Even if the reason you are moving is an exciting or promising opportunity. Research tells us that we like routines and familiarity. Moving disrupts both.
For instance, working remotely could mean buying a cheaper home in another part of the country but weighing the tradeoffs of starting over is something to consider carefully.
Moving out of your parents' house and into your first apartment is an even bigger transition. Whatever your particular decision to move, you can reduce the stressors associated with one of life's most significant transitions by getting organized and following a few fun moving hacks.
1. Shop Less
If you're like many people, you probably stocked up on canned and frozen foods during the pandemic. Two weeks before your move, start focussing on cooking with the canned and packaged foods in your pantry.
Not only are pantry items bulky, but they are also heavy and make packing boxes more difficult. From soups to smoothies, ABC's Everyday website offers up some canned and frozen food recipes to use up on pantry and frozen goods before your move.
2. Got Garbage Bags?
Heavy-duty outdoor garbage bags come in handy for all sorts of uses during a move. Hefty garbage bags act as oversized garment bags to protect your clothes. If you can afford the expense, an even better alternative is to buy wardrobe boxes from your local self storage provider.
You can use outdoor, heavy-duty bags for comforters and pillows if you're moving these items in your car or SUV and can ensure the bags won't get torn. However, if hiring a moving truck rental or professional movers, then use extra-large moving boxes for these lightweight items.
Specialty moving boxes like dish packs and wardrobe boxes are worth the investment. Especially if you're planning a long-distance move. Dish packs are designed to protect your dishes and glassware from breaking over long-distance moves.
Keep in mind, do not place items in plastic bags for long-term storage as moisture could build up inside the bags and cause mold to grow.
3. Get Connected
Set up your new utilities and cable or Internet providers as soon as you know that you'll be moving. It's easy to change your address online with USPS, and you'll want to do this before moving out of your current place. Leave a few days buffer, and be sure to forward your mail.
Also, don't forget to change your address with delivery subscription services like Amazon, Grove, and Blue Apron. Also, update your address online sooner rather than later if you get newspapers or magazines delivered to your home address.
4.Take Photos
It's hard to imagine a time when smartphones didn't exist. So put these handy little pocket cameras to good use during your move. Taking a photo of your TVs, so you know where and how all of the cords connect is a great moving hack.
If you're hiring a professional moving company, be sure to take photos of all your belongings for insurance purposes. Take photos of your bookshelves, furniture arrangements, and other spaces that you love.
This will make it easier to unpack and arrange your decor and books in your new place.
5. Nesting Box Technique
Once you know you're moving, start saving boxes of all sizes. This includes product boxes, packing envelopes, and Amazon delivery boxes. When you're packing up your bathroom or office desk, for instance, put smaller items in small boxes, then label and place them inside a larger moving box.
Be sure to label all of the smaller boxes with a sharpie and try to keep items from one room or space in the same larger moving box.
Moving with Children?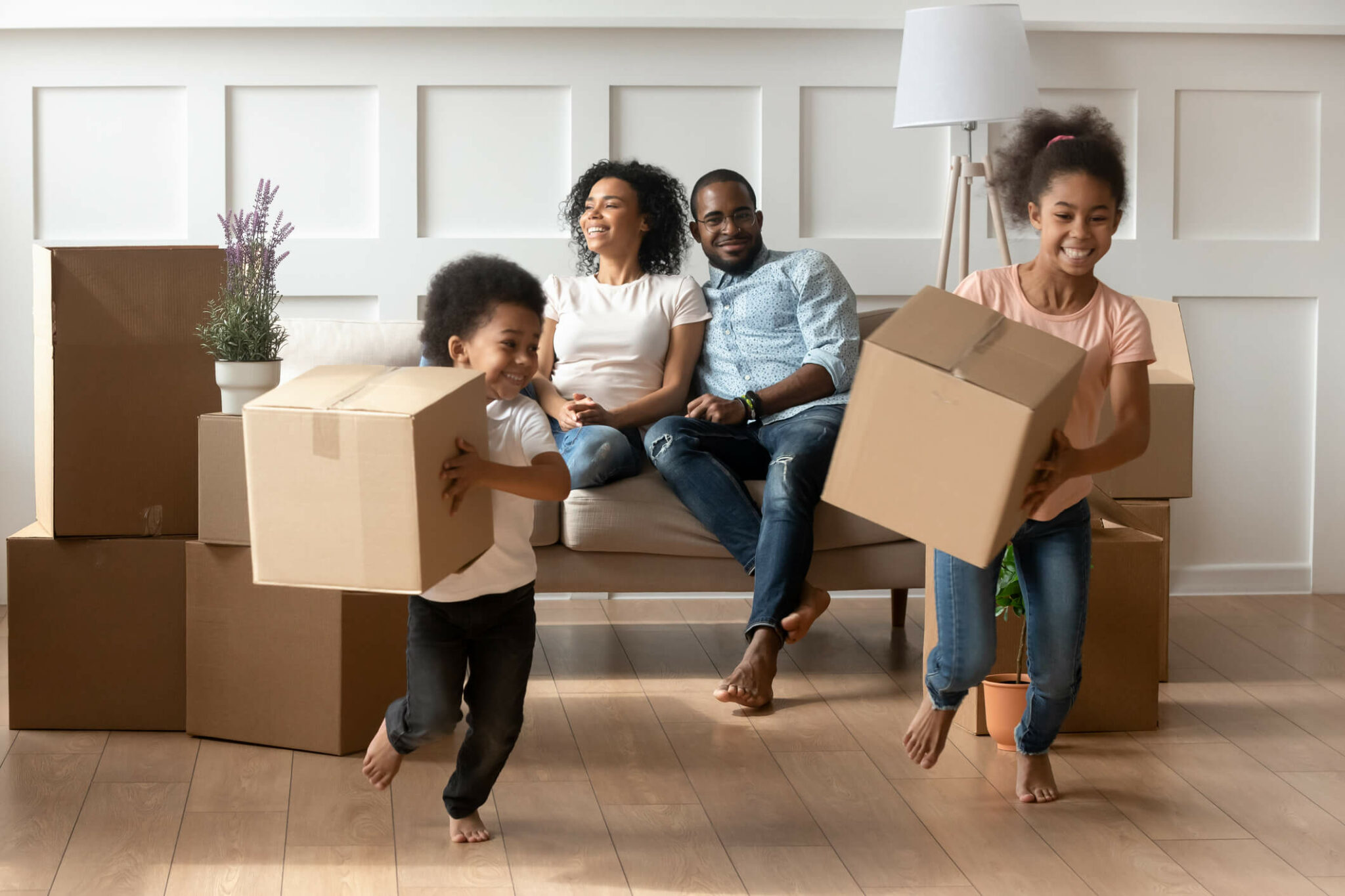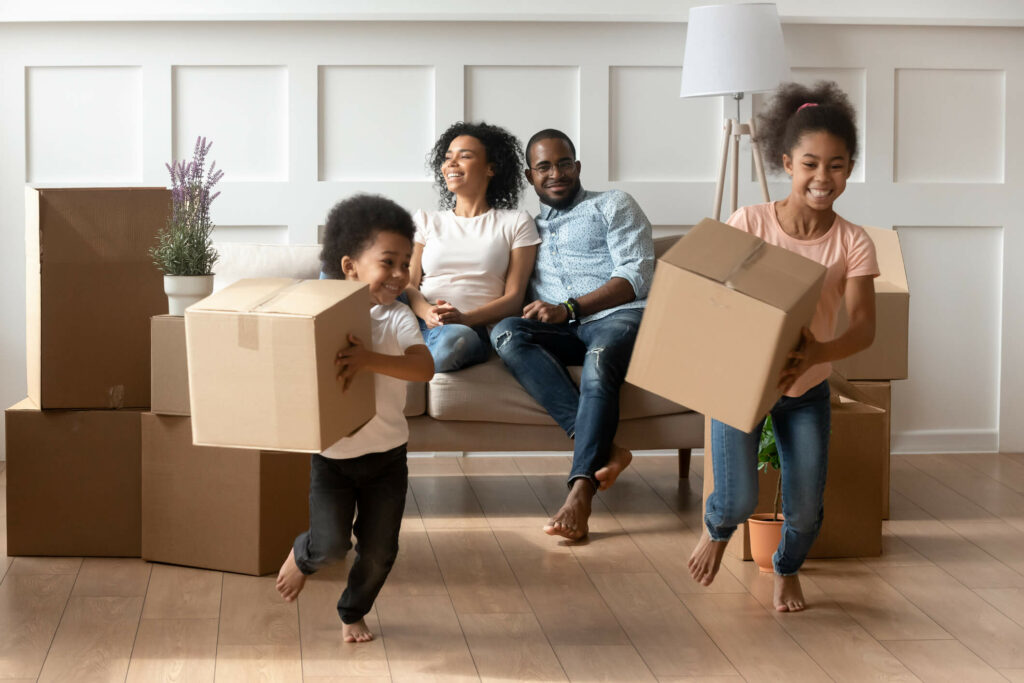 Research tells us that we prefer having a routine and sense of familiarity in our lives, both of which have been upended in 2020. So give yourself plenty of time to organize and pack for a move this year.
This is especially true for children. For instance, involving your child in packing with the nesting box technique with smaller boxes will keep them occupied while feeling helpful. So as the height of the moving season draws nearer and working remotely continues to rise, moving houses can symbolize new beginnings for 2021 and beyond. Keeping a sense of enthusiasm and excitement about the new changes with your child will also help everyone with the transition.
Rent a Self Storage from Metro
The quickest way to simplify a move? Self storage. Whether you're moving down the street, across town, or to another city, self storage can help minimize the number of things you have to load into a moving truck or your car. If your chosen facility offers package acceptance you can even ship items to your unit so you can easily store the items that need to be in storage rather than shipping them to your new home. When you choose your local Metro Self Storage facility, you'll gain access to a friendly and knowledgeable team and convenient features to make moving a breeze. Find a Metro Self Storage near you and unlock your storage unit today!