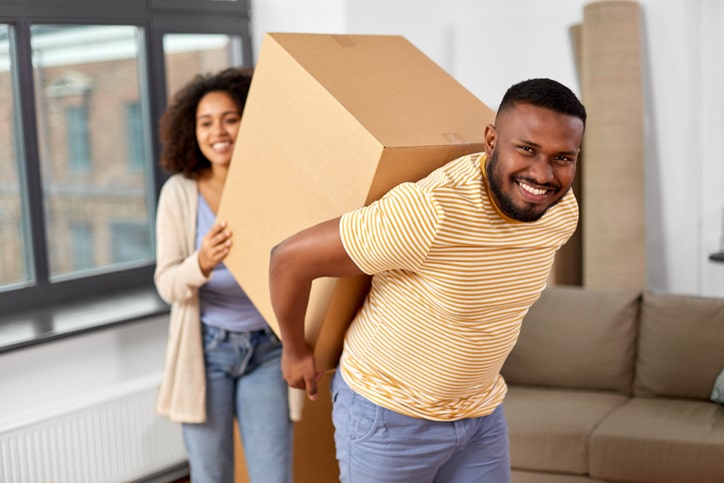 Why People Love Moving to Spring Hill, FL
---
January 17, 2023 | Moving
Ideally located along Florida's western coastline, Spring Hill is part of Florida's Nature Coast and only four miles from the Gulf of Mexico. People who love the outdoors love living here for the Nature Coast's abundance of bird watching, fishing, hunting, and hiking.
Location and weather always play a significant role when deciding where to live. Combined with the Sunshine State's near-perfect weather, Spring Hill is also near big-city arts and culture and an abundance of world-class sugar sand beaches.
This centrally located suburb is a great choice for beachcombers and commuters alike. So whether you're dreaming of retiring, raising a family, or buying your first home, here is why people love moving to Spring Hill.
Where is Spring Hill, Florida?
Spring Hill was founded in 1967 as a planned development and has grown to a population of 116,402—not too big or too small. When compared to the rest of the country, Spring Hill's cost of living is 3.8% lower than the U.S. average.
Spring Hill is in Hernando County on Florida's Gulf Coast and is part of the Tampa – St. Petersburg – Clearwater metro area. Tampa is only 40 miles to the south, and St. Petersburg is another 13 miles southwest of Tampa. The ideal location and a lower cost of living than more prominent cities like Wesley Chapel are more reasons why people choose to live in Spring Hill.
While there are pros and cons to living in a large city versus a small town, depending on your preference, you might find everything you're looking for in this part of Florida. Communities surrounding Spring Hill include Weeki Wachee, Hernando Beach, Aripeka, Brooksville, Hudson, Homosassa, and Port Richey.
The Best Time of Year to Move to Spring Hill
Florida's near-perfect weather makes the Sunshine State immensely popular for everyone, from tourists and travelers to outdoor enthusiasts and retirees. There are seven comfortable months in Spring Hill when temperatures typically range from 70 to 85 degrees.
The most pleasant months of the year are November, March, and April. So these are the best months to move to Spring Hill, but you may experience larger crowds and more traffic during Florida's peak tourist season, which starts around Thanksgiving and goes through mid-April.
Summer High: July high is around 91 degrees (the humidity is frequently stifling from June through August.)
Winter Low: January low is 45 degrees
Rain: Averages 53 inches of rain a year (the U.S. average is 38 inches annually)
Sunny Days: 240 sunny days per year (the U.S. average is 205 per year)
Summer months in Spring Hill are hot and highly humid. If you're moving from a Mediterranean climate, getting used to this type of weather might take a while. Especially be aware of the strenuous activities involved with moving and pack plenty of water, sunscreen, and a sun hat.
The Perks of Living in Florida
Moving to Florida has numerous benefits, but the one that attracts most people's interest is that residents don't pay income taxes! Residents enjoy a lower cost of living in Spring Hill and are within reasonable driving distance of some of Florida's major attractions, including the following:
Adventure Island (Tampa – 40 miles)
Busch Gardens (Tampa – 40 miles)
Lowry Park Zoological Garden (Tampa – 40 miles)
Tampa Museum of Art (Tampa – 40 miles)
Celebration Station (Clearwater – 42 miles)
International Sport Aviation Museum (ISAM) (Lakeland – 50 miles)
St. Petersburg Museum of History (St. Petersburg – 53 miles)
Salvador Dali Museum (St. Petersburg – 53 miles)
Walt Disney World (Lake Buena Vista – 64 miles)
Cypress Gardens Adventure Park (Winter Haven – 66 miles)
SeaWorld (Orlando – 73 miles)
Universal Studios Florida (Orlando – 73 miles) 
As a Florida resident, you'll also be near some of the world's most beautiful beaches. Aqua water that is the perfect temperature and miles of stunning white sand beaches in Florida are hard to resist. Clearwater Beach, Siesta Public Beach in Sarasota, and St. Pete Beach are just a few examples of Florida's world-class, award-winning beaches.
In Summary
Living in Spring Hill offers residents a suburban-rural mix feel on Florida's Adventure Coast in proximity to freshwater rivers and springs, state forests and preserves, and stunning beaches that provide opportunities for all types of outdoor adventures.
Spring Hill is only 43 miles from the Tampa International Airport (TPA / KTPA), making traveling anywhere you want to go pretty convenient. So whether you crave a life of leisure or adventure, with so much to explore, there are plenty of reasons to fall in love with the idea of moving to Spring Hill.
If you already know you want to move to Florida but are still deciding on a city to call home, be sure to check out the communities surrounding Spring Hill, including Weeki Wachee, Hernando Beach, Aripeka, Brooksville, Hudson, Homosassa, and Port Richey.
Make Your Move to Spring Hill with Metro Self Storage
Our newly constructed Spring Hill storage facility features state-of-the-art security, climate-controlled storage units, drive-up storage units, and more! You can simplify your rental process with our fast and convenient online rentals for stress-free storage. Enjoy great features, including the following, when you rent with Metro Self Storage in Spring Hill, FL:
Climate-controlled storage units
Drive-up access storage
Covered car/boat/RV Storage
Large commercial storage units
Covered loading and unloading areas
Rental and payment kiosks
Security recording
Boxes and moving supplies available for sale on-site
We've been making room for people just like you since 1973! So whether you're moving to Spring Hill or need storage during a life transition, our friendly storage teams are here to help.
If you're ready to rent your storage unit online and take advantage of all these benefits, you can reserve or rent online now. Still, have more questions? We invite you to contact us for more information.