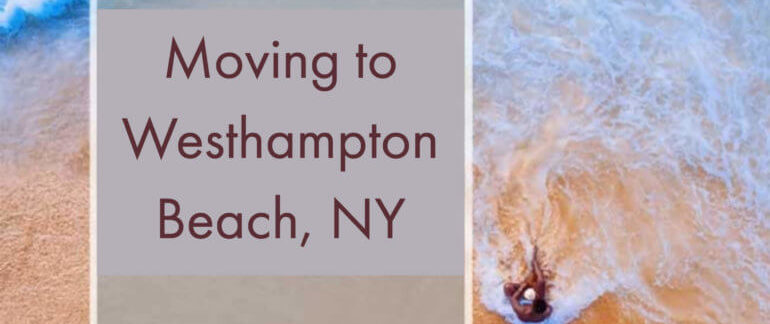 Everything You Need To Know About Moving to Westhampton Beach, NY
---
July 20, 2019 | Moving
If you're moving to Westhampton Beach, here's everything you need to know about neighborhoods, beaches, schools, and more! We understand the weight behind making the decision to move and built a state-of-the-art Westhampton storage facility to help out newcomers and locals and like.
Whether you are planning a future move, you just recently relocated, or you're curious to know more about this spot on the Southeast Coast of Long Island, here are the important facts about Westhampton Beach.
A Little About Westhampton Beach 
Westhampton Beach is a dreamy incorporated village on the Southeast coast of Long Island, NY. Officially, it is in the town of Southampton, Suffolk County, New York, United States. The village was incorporated in 1928.
If you like a small-town feel, this is the spot for you. This cozy beach town only has a population of 1,721.
Small or not, Westhampton Beach is easily accessible thanks to the local Francis S. Gabreski Airport! Travelers near and far use this airport to travel to the Hamptons and all of the surrounding communities of the East End of Long Island.
Weather in Westhampton Beach 
Summers in Westhampton Beach is hard to beat. The overall 'warm' season lasts for a little over 3 months, from about June to September. The average temperatures for July are a daily high above 72°F and the lows are around 65°F. The air can get a little muggy in the summer months, but the beaches more than compensate for it!
As for the winter and colder months, they last about 3 months also, from December to March. The average daily high is around or below 47°F and daily lows around 23°F.
As for snow and rain, Westhampton Beach does not get hit with a lot of it. During the winter, there is potential for snow, but on average this beach town only gets 0.1 inches, total!
Cost of Living in Westhampton Beach
If you are considering or planning to move to Westhampton Beach, then you probably want to know how much it's going to cost you to live there!
For starters, the median home price is $673,400. If you're a renter, the average 2-bedroom apartment goes for a little under $2,000 a month.
The main expense in Westhampton Beach is your mortgage or rent. As for the other living costs such as groceries, utilities, transportation, etc., those all run closer to the national average.
Business and Employment Opportunities in Westhampton Beach
Most of Westhampton Beach's residents commute daily to surrounding towns and villages for work. For commuting and transportation, Westhampton Beach has Sunrise Highway (NY 27), which gets you to the western areas of Long Island and New York City.
There is also Montauk Highway (CR 80) that goes from New York City to Montauk. This highway acts as the main street for numerous small towns and villages along the southern shores of Long Island.
Education in Westhampton Beach
For education, Westhampton Beach acts as its own school district and there are three schools in the village. There is Westhampton Beach Elementary School for the little ones, Westhampton Beach Middle School, as well as Westhampton Beach High School.
There are a total of 1,796 students enrolled in the district. Also, 90% of the students are enrolled in extracurricular activities! Making it a great school district to get your kids active and involved.
What to See and Do
Cupsogue Beach County Park
Off of Dune Road is a public beach called Cupsogue Beach County Park. This is the spot if you want to go for a walk or jog on the beach, get a tan and read your favorite book, or go fishing. Make sure you pencil in checking out the boardwalk at sunset, too!
If you want a more secluded beach, check out Pike's Beach. This beach only allows a certain amount of guests a day, making it a little more intimate and quieter than Cupsogue.
If you do get into this beach, you'll get to experience clean white sand, a smaller crowd, and mild waves to enjoy the water.
If you like to eat, there are so many restaurants you won't be able to get enough of! From casual dining to a little fancier, this village has it all.
Some of the most popular casual spots among the locals include Sunset Deli, Goldberg's Famous Deli, and Boom Burger. For dessert, The Beach Bakery is your go-to spot!
Thanks to severe weather, most of Westhampton Beach's historic buildings have been lost over the years. However, there are three buildings still standing that you'll want to see!
The three buildings are the Crowther House, the U.S. Post Office, and the Foster-Meeker House. Out of these three houses, the oldest is the Foster-Meeker House and was built back in the 1750s.
If you want to live in a beach town with great schools and a small-town feel, moving to Westhampton Beach is a good idea! Westhampton Beach has a lot to offer its residents. The village is cozy, offering a warm welcome to those who call it home.
Rent a Storage Unit in Westhampton, New York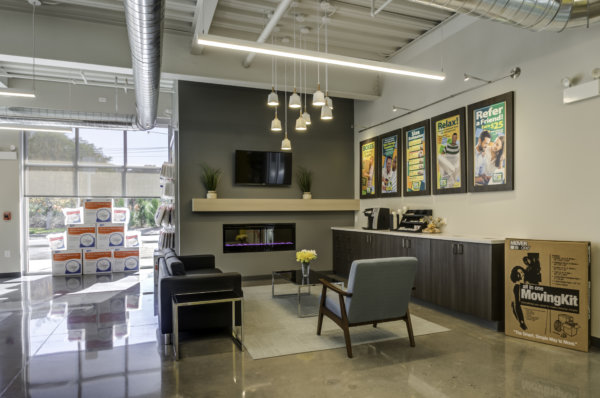 If you need a storage solution to help out with your Westhampton move, be sure to check out our new, state-of-the-art storage facility on Old Riverhead Road.  Visit our website to learn more: Metro Self Storage in Westhampton.