Moving to Delaware Valley? Why You'll Love Living Here
---
April 12, 2022 | Moving
If you're thinking about moving to a suburb of Philadelphia in the Delaware Valley, you are sure to find the perfect place to call home. Named after the Delaware River, which flows through its beautiful landscape, the Delaware Valley encompasses approximately 2,000 square miles (mostly in Pennsylvania) of everything from rural landscapes to vibrant cities.
Besides location, there are other factors to consider in selecting your new home. For example, are you a retiree looking for a walkable city? Do you have a growing family-focused on excellent public schools? Do you love the hustle and bustle of a larger city or the community of a smaller suburb? 
No matter what lifestyle you're looking for when moving to Delaware Valley, from small Pennsylvania Boroughs like Line Lexington to award-winning Townships like Chadds Ford, we've outlined some highlights of the "Birthplace of America" to help with your journey.
Delaware Valley, PA, Lifestyle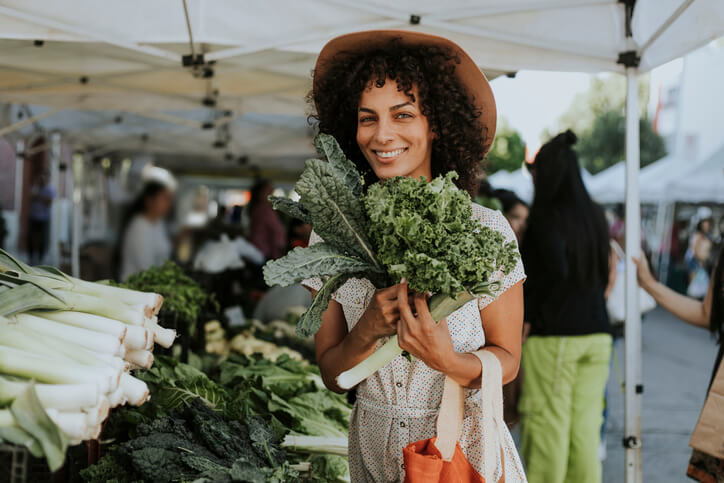 One of the biggest influences on living your ideal lifestyle is the weather. So you'll be happy to learn that the Delaware Valley enjoys 204 days of sunshine on average per year. However, you must love (or at least like!) snow. While you'll need to narrow down where you want to live in Delaware Valley to discover exact weather patterns, you can expect up to at least 16-inches of snow per year and more in the state of Pennsylvania.
Even so, you'll never run out of enriching weekend activities wherever you move to in Delaware Valley—even if there is snow on the ground. The Philadelphia Museum of Art, Brandywine River Museum, and Fonthill Castle are just a few of the exciting museums and historical sites to visit any time of year. Additionally, located about a mile from Independence Hall and the Liberty Bell Center, you'll find the Edgar Allen Poe Historic site.
For those seeking an outdoor lifestyle, there is a never-ending list of things to do along the Delaware River, which flows south past Bucks, Philadelphia, and Delaware counties on its way to the Atlantic Ocean. From riverside parks and piers to nearby restaurants and museums, outings to experience the Delaware River waterfront are just a few of the activities locals enjoy on the weekends.
People also love moving to Delaware Valley to become part of its thriving population and beautiful communities to live and raise a family. As the fourth largest metropolitan area in the United States, employment opportunities in Delaware Valley are plentiful, and the region serves as the headquarters for many national and international companies.
Desirable Places to Call Home
If you're relocating to an East Coast state, you'll soon notice how Greek-inspired columns and brick homes play a prominent role in architecture. Delaware Valley's townships and boroughs offer a wide range of home prices and architectural styles though, including historic Colonials, Federal-style townhouses, arts and crafts bungalows, post-war A-frames, etc.
If you want to live close in, for example, Chadds Ford is a Philadelphia Suburb along the beautiful banks of Brandywine Creek about 25 miles outside of Philadelphia. While this little Township offers something for everyone, including a charming, historical downtown, growing families love Chadds Ford due to its top-rated public schools in the Union-Chadds Ford School District.
Newton is a desirable place for retirees who appreciate this scenic and serene borough that offers residents a walkable downtown alongside a lively arts and culture scene. Newton is also desirable for young professionals and commuters who don't mind the roughly 40-minute ride into Philly. Moreover, it's easy to travel to the nearby shopping- and family-friendly communities of Mt. Laurel and Marlton (in Southern New Jersey) in about the same amount of time.
Located 27 miles north of Philadelphia and 80 miles south of New York City, living in Doylestown, PA is ideal for anyone who can't decide between a suburban and big-city lifestyle. The picturesque downtown serves as the center of holiday parades, festivals, and a weekly farmers market. Moreover, the public schools are highly rated.
If you've always dreamed of living in a small town, look no further than Line Lexington, PA. Located along Route 309, Line Lexington may be small, but it is close to historical landmarks in Frenchtown and the Sand Castle Winery. Other small-town communities in the Delaware Valley to consider moving to include: Colmar, Hatfield, Chalfont, Silverdale, Souderton, North Wales, Lansdale, Montgomeryville, Sellersville, and Fountainville.
Best-in-Class Higher Education
The Delaware Valley is home to numerous nationally known universities, which bring a lot of diversity, innovation, and economic benefits to the region. So whether you're a student, teacher, or planning for in-state tuition, the choices for higher education are plentiful.
The University of Pennsylvania, Drexel University, Villanova University, Saint Joseph's University, Temple University, Rutgers University-Camden, La Salle University, and the University of Delaware are located here.
Three of the nation's top-ranking colleges and universities are located in Delaware County, Pennsylvania: 
Swarthmore College, a private college located in Swarthmore, PA, frequently receives high marks as one of the nation's best liberal arts colleges. Wallethub ranked Swarthmore overall 20th in the country. 
Villanova University, a private Catholic Research University located in Villanova, PA, ranked 75th overall in the nation on "Wallethub's College and University" rankings. Villanova is also known for its notable and famous alumni, including Jill Biden, Bradley Cooper, and basketball player Scottie Reynolds. 
Haverford College, a private liberal arts college located in Haverford, PA, ranks #7 on Niche.com as one of the "Best Liberal Arts Colleges in America" overall 101st in the nation by Wallethub. Haverford is known for its state-of-the-art facilities within a 200-acre arboretum campus and its ideal location just minutes from Philadelphia.
In Summary
Living in the Delaware Valley offers residents everything from historic towns with vibrant shopping districts and eclectic restaurants to small quiet rural communities. But many have one thing in common: proximity to larger cities such as Philadelphia, New York City, Atlantic City, and New Jersey.
If you don't want to drive, public transit operator SEPTA offers an affordable and expansive network of trains and buses throughout the region. And with no fewer than five international airports located within the area, you can have it all when you live in Delaware Valley.
Find Your Delaware Valley Storage Solution
Wherever you choose to live in Delaware Valley, you can count on Metro Self Storage to provide clean, reliable, and convenient storage units. Moreover, our friendly storage teams are experts in helping our customers find the right storage features to meet their individual needs.Learn more and then reserve your unit online today!